Whoopi Goldberg's Granddaughter Jerzey Dean Flaunts Curves in Black Latex Minidress in New Photos
Famous movie icon, Whoopi Goldberg has a beautiful granddaughter who doesn't mind flaunting her good looks as she takes to social media to share sizzling new photos.
Whoopi Goldberg's granddaughter, Jerzey Dean, recently shared gorgeous pictures of herself on her Instagram page, and she looks splendid. 
The 25-year-old beauty took to Instagram, a couple of days ago, to post several pictures of herself posing up a storm in an off-shoulder, black latex mini dress.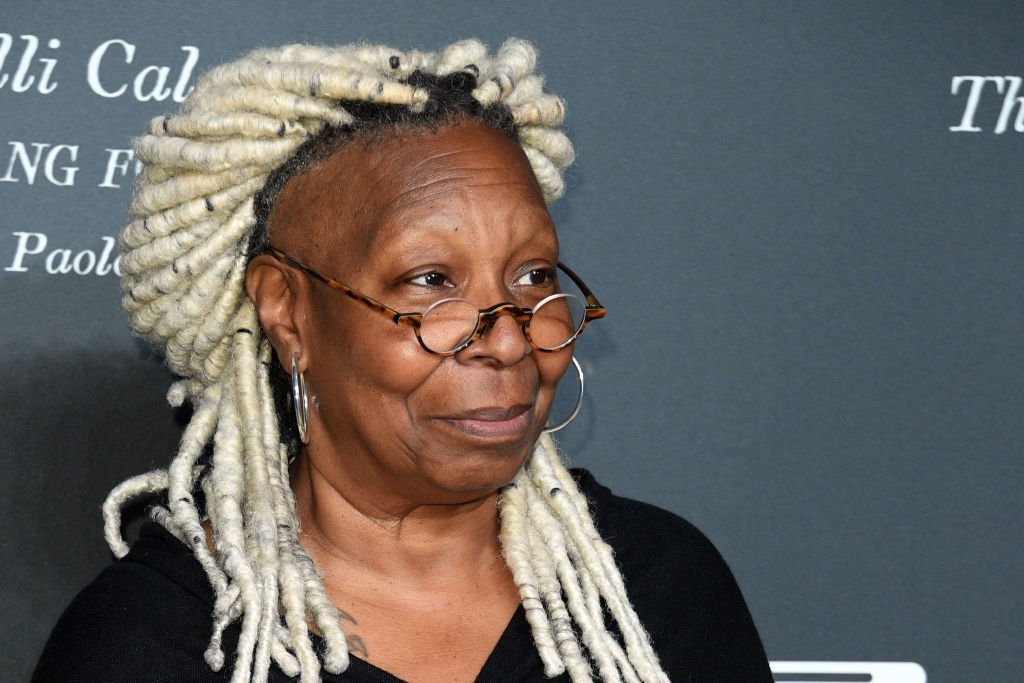 Some of the pictures featured Jerzey with her legs crossed while others saw her crouched or solely with her head bent as though she was checking herself out — and why not, she looked gorgeous!
Her hair was styled in long black braids that she wore down, and she had on a pair of Vans sneakers, which she claims are "used to the max."
Followers of the recently wedded beauty took to the comments section to compliment her fabulous looks. "I see you girl looking hot," a fan wrote, adding several flame emojis.
Jerzey Dean was born to Alex Martin — Whoopi Goldberg's daughter from her six-year marriage to Alvin Martin, which ended in 1979.
Asides from Jerzey, the 64-year-old talk show host, has two other grandchildren and a great-granddaughter, Charli Rose, who she absolutely adores. Whoopi is entirely in love with Charli and reportedly spends a lot of time with her. 
Look, people expect you to have a boyfriend. They expect you to get married. So I kept trying to do that
In an interview with Michael Strahan of Good Morning America, Goldberg shared that little Charli has a nickname for her, and what's more? She was behind her Halloween costume last year. Goldberg revealed that, "...And I said, Should I be Vampirina? and she said, YES!."
She also revealed what Charli calls her, admitting that she doesn't mind, "Oopi," she says. "yeah, [she] can't quite get out Whoopi."
Goldberg has been married three times — first in 1973 to Alvin Martin, who she divorced in 1979. A few years later, she married David Claessen; their relationship lasted for two years before they went their separate ways.
She did not make the walk down the aisle again until 1994 when she wedded Lyle Trachtenberg — the pair got divorced in 1995.
In an interview with The New York Times magazine, Goldberg revealed that her three failed marriages were her fault, admitting that she wasn't cut out for marriages. 
Goldberg boldly said that she got married because it was expected of her. She mentioned that people expect you to have a boyfriend, get married and she kept on trying without making it public.
Whoopi Goldberg has made her stance clear on marriage, and she says she's just not ready to have someone in her house.