Whoopi Goldberg's Granddaughter Amarah Flaunts Her Tattoos in Photo of Herself in a Crop Top
Whoopi Goldberg's granddaughter, Amarah Skye, shared a photo of herself, in which she wore a black tight top and black pants, flaunting her tattooed arms.
Amarah Skye Dean is a visual artist not just in name or profession, but also in her lifestyle. The granddaughter of Whoopi Goldberg showed her artistic side again, with her recent post on Instagram. 
Amarah shared a photo of herself posing behind a graffiti wall, wearing a black tank top, which exposed her tattooed arm, as well as her stomach.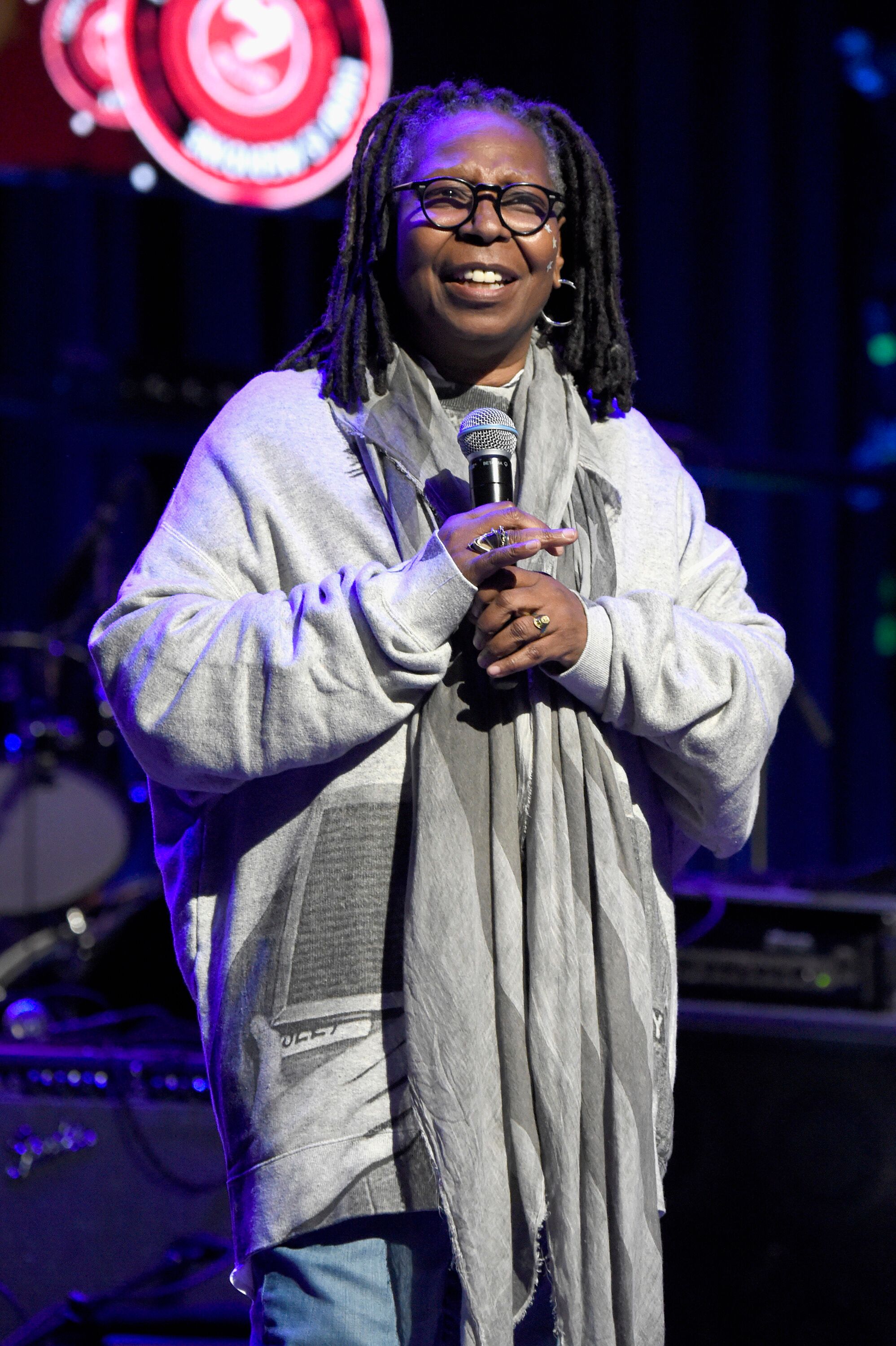 She wore a white cap and placed her left hand on her head in a pose. Amarah also smiled sweetly, pushing her head backward, and tilting it sideways.
The artist wore tight black pants, which further accentuated her features. In the caption to the post, Amarah advertised her art website, Skeezydoesit.com, as she wrote:
"SKEEZYdoESIT.com [emoji] Check Me Out [emoji]."
The petite beauty also added a lot of hashtags about art, her website, as well as the fact that she is a business owner. Skye also mentioned the man behind the camera, Jonathan Gabriel Charles. 
Amarah doesn't have a large following on Instagram, as she has just a little over 2300 followers. Twelve of those followers commented on her post, with most of them stating their admiration for her art. 
Amarah gave birth to Charlie Rose in 2014, making her mother a grandma, and Whoopi a great grandma for the first time.
Whoopi Goldberg is a proud grandma, and great-grandma and the younger generations love her so much, that they have a nickname for her. The 2018 Halloween season proved an excellent example of that fact. 
"The View" co-host dressed up in a Vampirina costume, which came as a surprise to many, prompting "Good Morning America's," Michael Strahan to ask Whoopi about her outfit; she said:
"My great-granddaughter and I spend time together... And she loves Vampirina, so I was like, maybe I'll do that. And I said, 'Should I be Vampirina?' and she said, 'Yes!"
Michael Strahan also asked Whoopi Goldberg what her granddaughter, Charlie Rose calls her, and the actress said, "Oopi," adding that the little tot couldn't quite get "Whoopi" out of her mouth. 
The television co-host also revealed that her grandchildren, Jerzey Dean, Amara Dean, and Mason Dean, had a different nickname for her, and called her "Granny."
All of Whoopi Goldberg's grandkids are from her only child and daughter, Alexandrea Martin. Alexandrea is married to Bernard Dean, with whom she shares her three children. 
Amarah gave birth to Charlie Rose in 2014, making her mother a grandma, and Whoopi a great grandma for the first time, a feat the co-host was so proud of. 
Whoopi announced Charlie's birth in an Instagram post, where she shared a video of herself feeding the newborn Charlie, along with a caption introducing him to the world.