Savannah Chrisley Shares Rare Photo with Mom Julie and They Look So Much Alike
"Chrisley Knows Best" star Savannah Chrisley shared a rare photo of herself with her mother, Julie Chrisley, and fans found their remarkable resemblance uncanny.
On September 10, Savannah Chrisley, 23, delighted her 2.1 Instagram followers with a snap of herself and her beloved mother, Julie Chrisley, 47, on Instagram. Many fans noted the pair's similarities, with one saying:
"You both are very beautiful! I love your show."
Savannah revealed in her post that Julie would join in her podcast "Chrisley Confessions." One of the interesting discussions she would share with her mother is about relationships.
She also said she would open up about her surgery experience after her endometriosis diagnosis. Both would also entertain calls at the end of their discussion.
Before taking down Savannah's attacker on Instagram, Todd also dismissed one of his detractors on the same social media platform in August.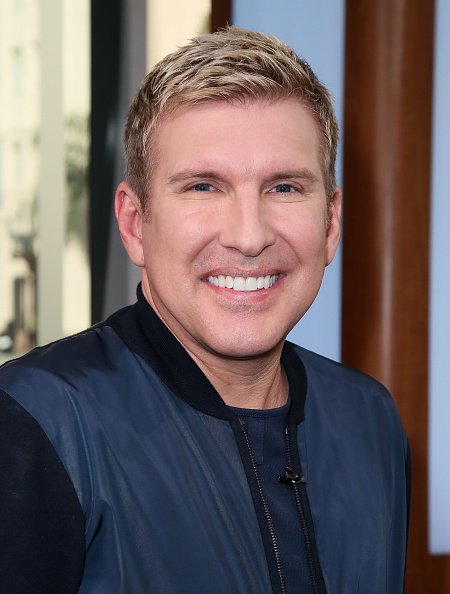 While some fans adore and idolize Savannah in the family's reality TV show, others criticize her. While criticisms do not bother her, her father, Todd, could not stand seeing her getting trolled.
The 51-year-old Chrisley patriarch once slammed an online troll for attacking her daughter and calling her ugly. He posted a screenshot of hate comments on Instagram targeting Savannah.
Todd wrote a lengthy message pointing out that the online troll's anger came from jealousy. He also called the troll "weak" for criticizing his daughter's appearance.
The hate message also stated that Savannah would not admit her split from boyfriend Nic Kerdiles and that her botox was one of the reasons Kerdiles distanced himself from her.
Todd explained that Kerdiles is still with her daughter, even though they have delayed their engagement. Shooting down the rumot, he said that Kerdiles is in good terms with the Chrisley family.
Before they stepped back from their engagement, Savannah and Kerdiles met each other through Instagram. Savannah sent him a private message that eventually led to them becoming a couple.
Todd is no stranger to public or online criticisms, as he would also take time to give his rebuttals on social media. He does not shy away from addressing hate comments.
Before taking down Savannah's attacker on Instagram, Todd also dismissed one of his detractors on the same social media platform in August. One of his critics thought he had botox.
After being told by a critic to thank his surgeon, Todd clapped back with a savage reply saying he did not have surgical enhancements. The critic did not write anything back to Todd.
Even if negative comments would come his way and ruin his mood, Todd seems unaffected. He has managed to maintain a youthful look amid all the stress that comes with online bashing.
After he posted a photo of himself on Instagram, many fans noted that Todd seems to be aging backward. One of Todd's fans even commented that he looked like a 12-year-old boy.