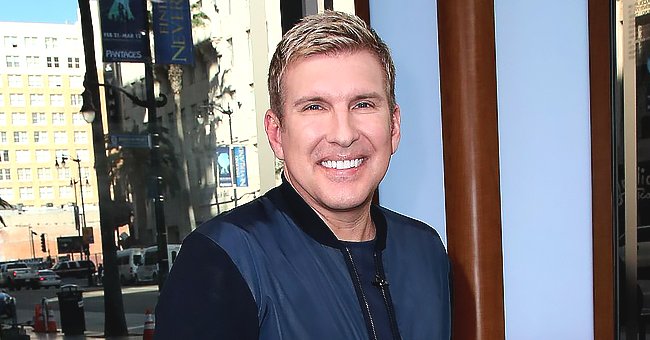 Getty Images
Check Out This Youthful New Photo of Todd Chrisley – Does He Look like a Teenager?

Todd Chrisley seems not to be Aging According to Fans, who Believe he has Discovered the Fountain of Youth in a Recent Instagram Photo of Him.
At 51, wealthy business tycoon, Todd Chrisley seems to have found a way to stop aging or even better age backward. His fans had a lot to say when he posted an Instagram photo of himself after a clean shave yesterday.
In the selfie that captured his bust, he rocked a Blue shirt with a smokey white pattern design while standing in the corner of the room with his back against the window. He also had his brown hair brushed up into a mild mohawk.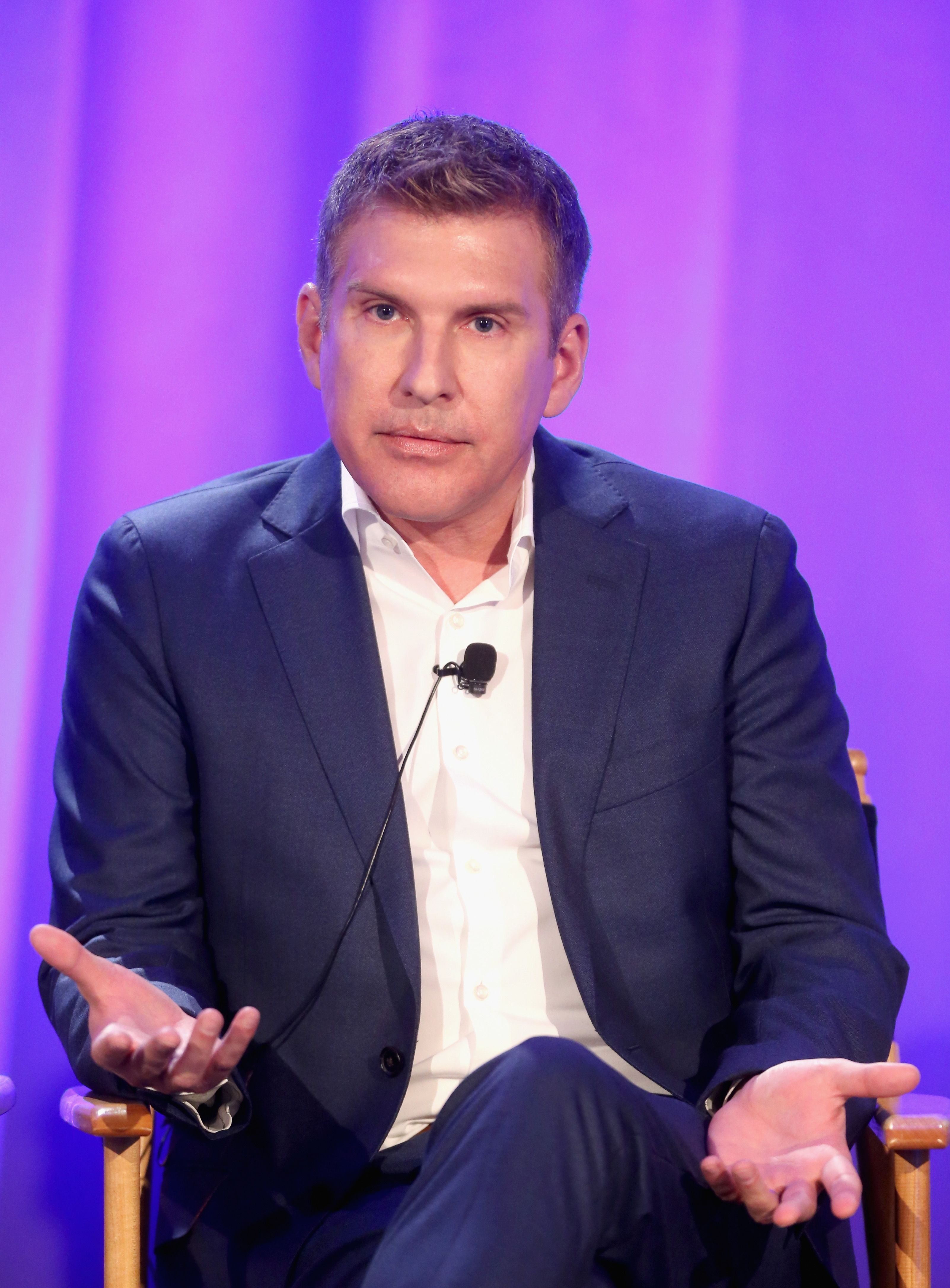 Producer/TV personality Todd Chrisley speaks onstage at the 'Chrisley Knows Best' panel at the 2016 NBCUniversal Summer Press Day at Four Seasons Hotel Westlake Village on April 1, 2016 | Photo: Getty Images
Things got interesting when fans began to air their views on the head-scratching look of the ageless businessman. A fan believed he looked 18 while another wanted to know why he looked 14. A fan expressed his awe by admitting that he looked like a 12-year-old.
As a part of his routine, sometime in July, last year, [Todd Chrisley] posted his visit to the cosmetic parlor where he got his previous Botox injection.

A Fan's Comment on Todd Chrisley's Post on His Instagram Page | Photo: Instagram.com/toddchrisley/
He had earlier put up another picture while still with his mustache and beard and asking his fans whether he should shave or not. His wife was not a fan of the facial hair as the TV Reality star captioned in the post that his wife, Julie, "didn't like the facial hair."
Initially, lots of fans had imagined that the facial hair would have kept the business magnate looking younger. However, in yesterday's post, they were mostly amazed to admit that Chrisley's new look made him look even younger.

A Screenshot of Todd Chrisley's Comment on His Instagram Post | Photo: Instagram.com/toddchrisley/
The "Chris Knows Best" host who wasn't hesitant to reveal the secret of his youthful looks as he typed in the comment section to be "Botox every six months," as well as "laser and facials." He also disclosed his actual age to some speculating by merely typing "52" in the comments.
Before this, his fans and followers had imagined he had discovered the fountain of youth to stop his aging. Others were curious about what else was in the Botox the star businessman was using.
As a part of his routine, sometime in July, last year, the "Sharknado 4" producer and actor posted his visit to the cosmetic parlor where he got his previous Botox injection.
A part of the public appreciated that the "Growing Up Chrisley" co-star is honest about his cosmetic enhancements. This is owing to the popular trend of people getting surgery and denying it.
Back in 2018, the "Chrisley Confessions" podcast host was confirmed to be ageing backwards through a mini-game quiz published on the USA Network. Pairs of photos taken years apart were put side by side.
Most of the images paired had him looking the same or even younger after a couple of years. This makes one wonder if the Actor has luck on his side and his botox injections or has some other secret to his "eternally youthful" looks.
Please fill in your e-mail so we can share with you our top stories!