Larenz Tate from 'Love Jones' Speaks on the Values He Lives by While Raising His Black Sons
Larenz Tate of "Love Jones" fame was live on TV One's autobiographical series, "Uncensored" where he revealed that he would not raise his sons to be toxic men. 
Larenz Tate appeared on TV One's "Uncensored" series to talk about his marriage to Tomasina Parrott and his children's upbringing. The actor, who turned 45 recently, also revealed details of his first meeting with Parrott about 20 years ago. 
The beautiful couple is now parents to three sons, all under the age of 15. While their first son, Miles, is 14, his younger brothers, Zander and Zion, are 12 and 6, respectively.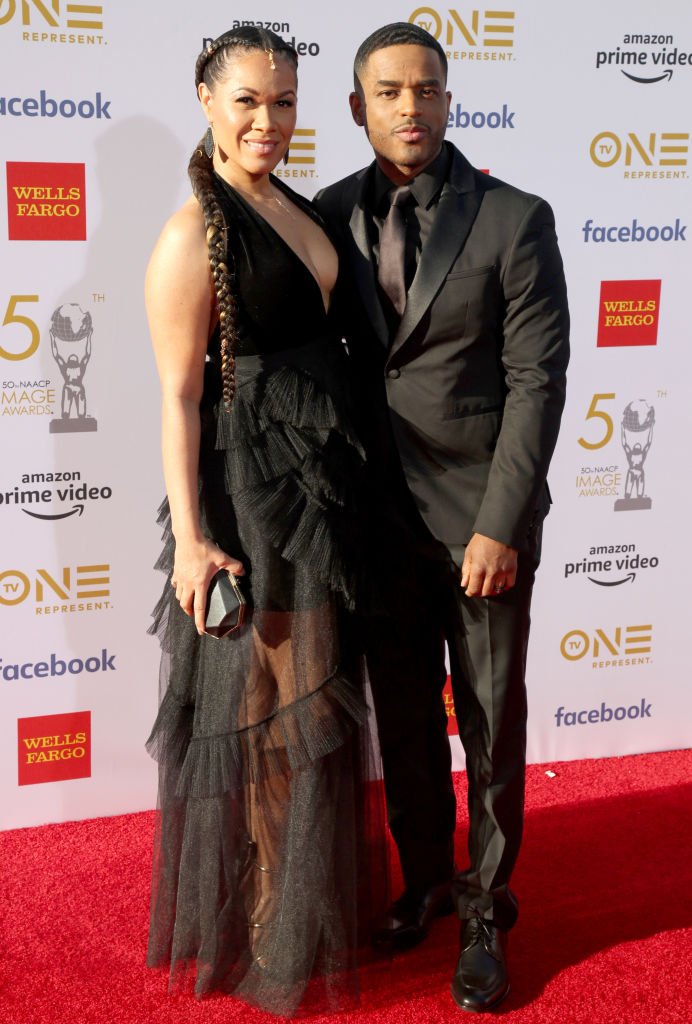 There have been talks about racism and the struggles of the Black man in recent times. Tate understands these and ensures that he brings his boys up without allowing the stigmas to define them. He revealed that he tells his sons: 
"You are going to have great times; you're going to have high and lows. You're going to have missteps, but understand with your missteps comes consequences."
Tate further explained to his kids that the consequences of their missteps would be more severe than for those who do not look like them, which has been the case and has been observed firsthand. 
However, he tells them not to let the situation define them. The actor expressed anger at the fact that he had to have the talk with his young sons.
At first, Tate was hesitant to play such a role but soon changed his mind when the woman turned out to be Parrott.
Speaking further about his sons, Tate said that he also taught them how to interact with women, telling them that they should never go wild with females or do crazy things with them. 
Tate always tells his sons that they should never be toxic with women, call them crazy names, or lay hands on them. The actor revealed that he learned the lessons he now passes on to his kids from his mom, saying:
"My mother always said if you are in a situation and it gets really to a point where it gets physical and all of that then you don't need to be in it."
Tate met his wife twenty years ago at the All-Star Weekend in Oakland. The couple met when they attended a party thrown by actor Jamie Foxx.
Foxx encouraged Tate to be his wingman and entertain the friend of a woman he was interested in. At first, Tate was hesitant to play such a role but soon changed his mind when the woman turned out to be Parrott. The rest is history.
While Tate and his wife have been together for twenty years, they have been married for 13 years. Their successful union has been down to them being friends with each other. 
In a chat with Essence, Tate, who starred in the television drama series, "Power," emphasized the importance of friendship in relationships, saying that he is a really good friend to his wife. 
Tate sees his wife as his queen. They respect each other and have built their relationship on principles and standards that work for them.