Rick Ross' Adorable Daughter Berkeley Celebrates Her Birthday Rocking Braids & Hermes Swimsuit
Rick Ross' daughter Berkeley Hermes Roberts celebrated her birthday a few days ago and it looks like she had plenty of fun. Fans got a glimpse of the celebrations with a few snapshots that were posted in the little one's Instagram account.
Rick Ross' daughter Berkeley Hermes Roberts is growing up to be such a cutie! The little one recently celebrated her third birthday at home and her loved ones made sure that she had a memorable, fun-filled day. 
As many of her fans already know, the 3-year-old has her very own Instagram account where she has racked up over 20 thousand followers who love keeping up with her luxurious life. Pretty impressive for a baby.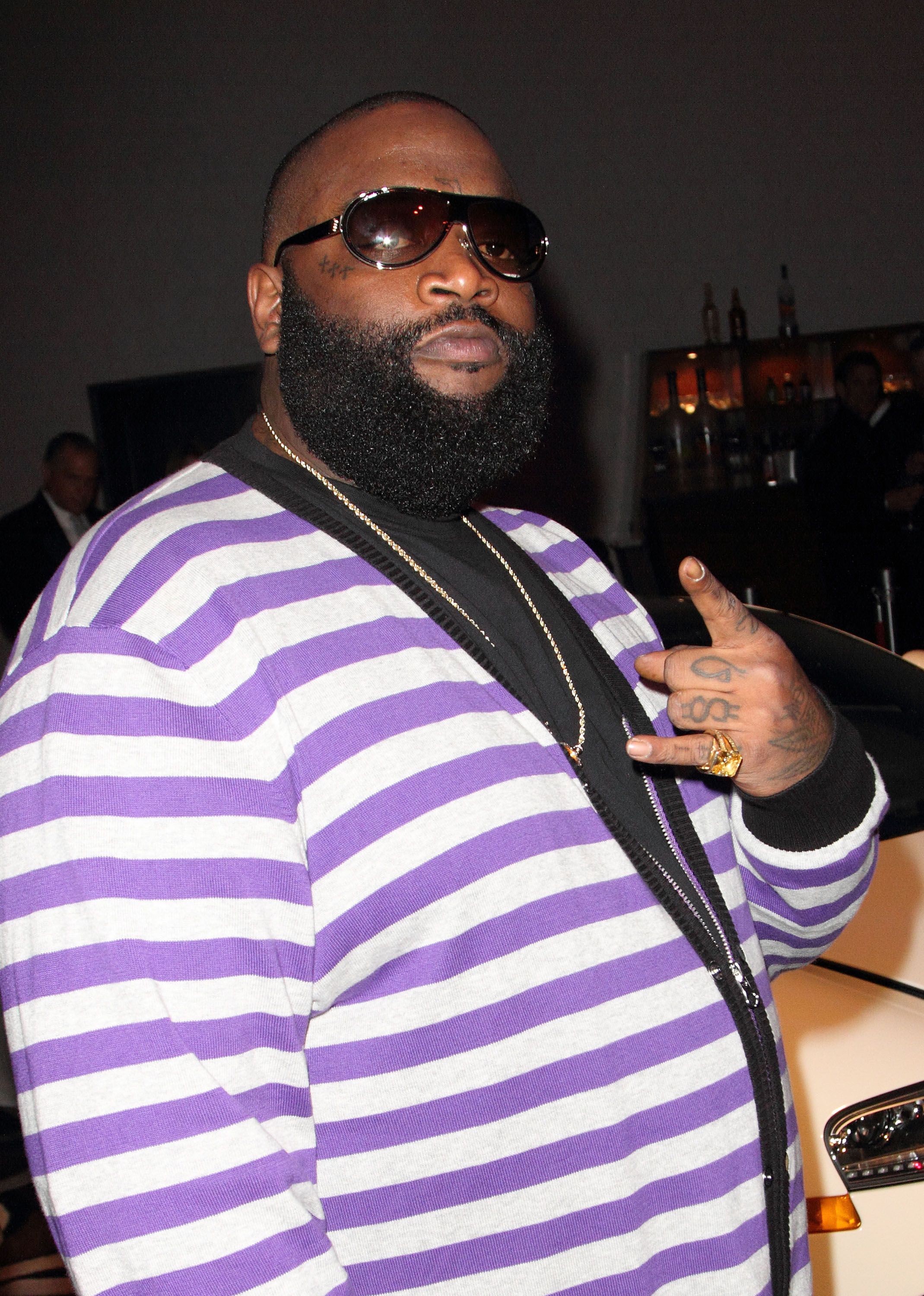 TURNING 3 IN STYLE
A few days ago, Berkeley blessed her fans' Instagram feed with a few photographs of herself enjoying her special day. She donned a carrot-colored Hermes swimsuit as she went about the house doing her own thing. 
Berkeley's short hair was neatly braided by Mink Little, the owner of award-winning "Mink Little Salon." Her custom Hermès swimsuit was custom designed by fashion specialist Talia Coles.
Berkeley looked adorable as she strutted about in the pictures. In one of them, she wore a matching Hermès hat before taking it off to enjoy a swim with a cute little lifejacket on. 
Ross is no stranger when it comes to drama.
RICK'S CONTROVERSIAL LIFE
The little one was born to her rapper dad and mom, Briana Camille. She is the third child of the rapper and the second one he shares with Camille. They also share a son named Billion who was born on November 6, 2018. 
Last year, Ross proved himself to be a doting father by celebrating his daughter's birthday along with her baby mama. That was a pleasant surprise for the rapper's fans because he is super private about his life as a father. 
Lately, Ross has not been the picture of an ideal father following Camille's claims that he threw her and their children out of the house. According to reports, DNA tests were conducted to determine whether Berkeley and Billion are Ross' biological children. 
Camille welcomed her third child with Ross back in April after claiming that the rapper had not been financially supportive and did not provide for his children in months. It is unclear whether they have resolved the issues. 
THE MANY UPS AND DOWNS
Ross is no stranger when it comes to drama. As his career boomed, he faced many legal battles and faced charges for weapons and assault among other things. In 2015, he was mostly under house arrest. 
In 2011, Ross also endured a life-threatening situation after he suffered multiple seizures on two separate flights, that too on the same day. Again, in 2018, it was reported that he was hooked to life support after being found unresponsive at home.