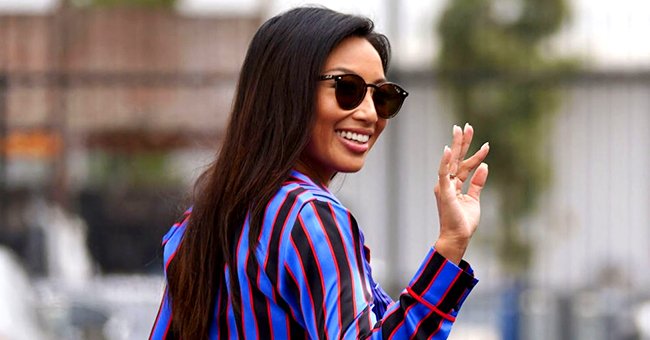 Getty Images
Check Out Jeannie Mai of 'The Real' as She Displays Her Taut Abs in a Bikini Top & Chic Suit
"The Real" co-host Jeannie Mai stunned fans with a recent picture of her looking classy and stylish in a pantsuit and bra top ensemble.
TV host Jeannie Mai recently took the time to remind her fans why she commandeered Style Network's "How Do I Look?" all those years ago. Looking absolutely stunning in a power suit and mask ensemble, Mai struck a chic pose.
Although she passed an important message about mask-wearing in her caption, Mai's fans and followers could not seem to take their eyes off her fabulous outfit.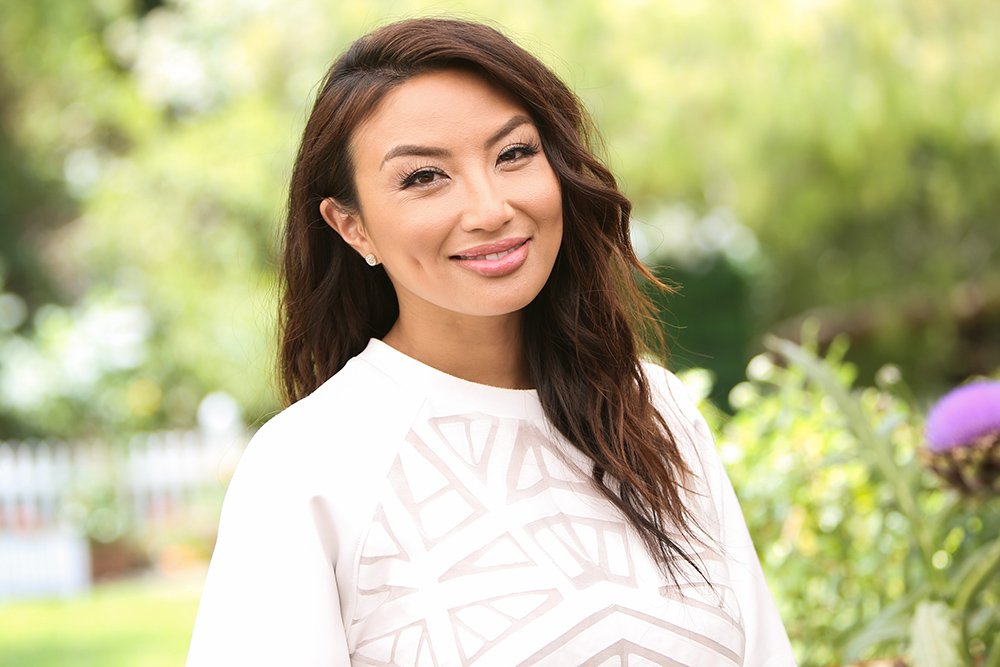 Jeannie Mai at Hallmark's "Home & Family" at Universal Studios Hollywood on June 11, 2019. | Photo: Getty Images
The television host wore a chic pantsuit in a mesmerizing salmon color. The oversized look incorporated in the outfit was perfectly balanced out by a bralet in a stunning color-blocking sky blue. The bralet let the dark-haired beauty flaunt her incredibly toned midriff.
Simple as always, the show host opted for a simple white purse, silver necklaces, and a pair of mirror sunglasses with a matching salmon-colored mask.
Although Mai looks so effortlessly stunning, an admirable amount of effort is put into her excellent look. Especially during quarantine, the "The Real" co-host has had to step up her self-care routine to keep looking as amazing as she does.
The rapper finally popped the question on March 27 on a romantic date night in his Los Angeles home.
In a July episode of Elle magazine's "Waking Up With" series, the show host took viewers into her morning routine and beyond, showing how she maintained her mental, physical, and spiritual wellness. She shared:
"I'm gonna take you through the day to just share my meditations, my workouts..."
Mai went on to explain that she had developed a particular liking for stairs during the quarantine. She used stairs anywhere she could find them to get in some great exercise time.
The 41-year-old also revealed that she had been enjoying taking meditation instructions from a book, "Wake Up To The Joy of You," by Agapi Stassinopoulos.
With her stair workouts, meditation, and quality time with family, Mai was able to get through her day of interviews and remote show filming happily.
In 2018, following her divorce from her ex-husband, Freddy Harteis, Mai revealed that she was not focused on getting back on the dating scene but instead on improving herself. Fitness for the mind, body, and soul became a lifestyle for Mai, and today, it has all worked out perfectly.
Besides her personal improvement, Mai's opinion about the dating scene also positively changed. In August 2019, Mai confirmed her romance with rapper/philanthropist Jeezy.
After months of love and romance, the rapper finally popped the question on March 27 on a romantic date night in his Los Angeles home.
Jeannie Mai is a successful, happy, and talented woman to adore and there is no doubt that she sure does look stunning no matter what she's doing.
Please fill in your e-mail so we can share with you our top stories!