Canadian Footballer Rebecca Quinn Comes Out as Transgender
Soccer player Rebecca Quinn, who represented Canada at the World Cup last year, publically came out as transgender on social media earlier this week.
Rebecca Quinn started playing soccer at the age of five, many years before they would play on an Olympic level. They also recently openly came out as transgender years after they already shared their true self with those closest to them.
The 25-year-old, who majored in biology at Duke University, also advised on how others can become better "allies" to the transgender community. In 2017, GLAAD reported that 3% of the US population is transgender.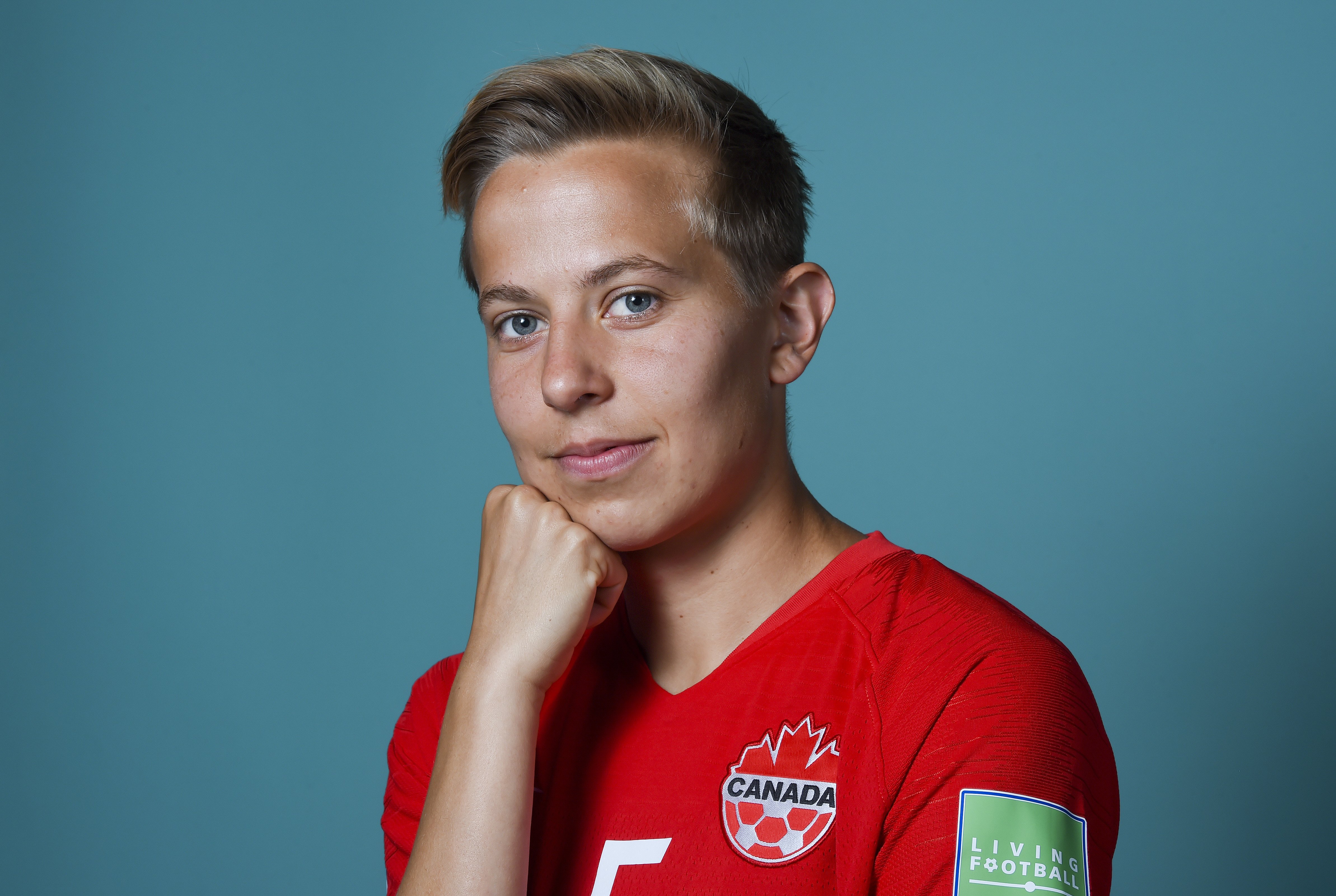 WHO IS REBECCA QUINN
Quinn's talent saw to they debut in the Canadian youth program back in 2010 at the age of 14. Two years later, they won a silver medal at the CONCACAF U-17 Championship.
In 2016, they debuted at the Olympics in Rio, where Quinn played a part in the Canadian team earning a bronze medal. Last year, Quinn made her first appearance at the FIFA Women's World Cup as a part of the Canadian team. 
COMING OUT PUBLICALLY
On Tuesday, the talented player shared on social media that is "hard" coming out, and even though they came out to their friends and family years ago, the moment they always wondered about had finally come - when they will share it with the public. However, Quinn knows its not a one-time thing and wrote:
"I know for me it's something I'll be doing over again for the rest of my life."
WHY QUIN CAME OUT NOW
Quinn said that seeing other people like them on social media years ago made a big difference in their life. In turn, they want to do the same for others, and explained:
"I want to be visible to queer folx who don't see people like them on their feed. I know it saved my life years ago."
HOW OTHERS CAN BE 'BETTER ALLIES'
Challenging others to be "better allies," Quinn encouraged them to help the process by putting their pronouns in their bios. Knowing that the imperfect process will take some practice, they suggested that people pay attention to their thoughts and when they are actually making assumptions about others. 
Two additional tips include practising the use of gender-neutral pronouns in a mirror or with friends and paying attention to other "trans/[non-binary] voices."
ANOTHER TRANSGENDER ACTIVE ON SOCIAL MEDIA
Actress Gabrielle Union and her husband, the former basketball player Dwayne Wade's 13-year-old daughter Zaya is also transgender and often shares updates on social media.
Recently, the teen showed off their big and bright smile in a beautiful selfie as they encouraged their followers to notice the sweet things in life. They came out early this year.