Tia Mowry Looks Cute in Braids Posing Makeup-Free with Husband Cory in Throwback Photo
Actress Tia Mowry shares a sweet throwback couple post with an old photo of her and her husband of twelve years, actor Cory Hardrict.
Actress Tia Mowry recently went down memory lane with a throwback photo of her younger self with her husband, Cory Hardrict. Captioning the old picture which was posted on her Instagram, Mowry wrote:
"#tbt #young #love ?"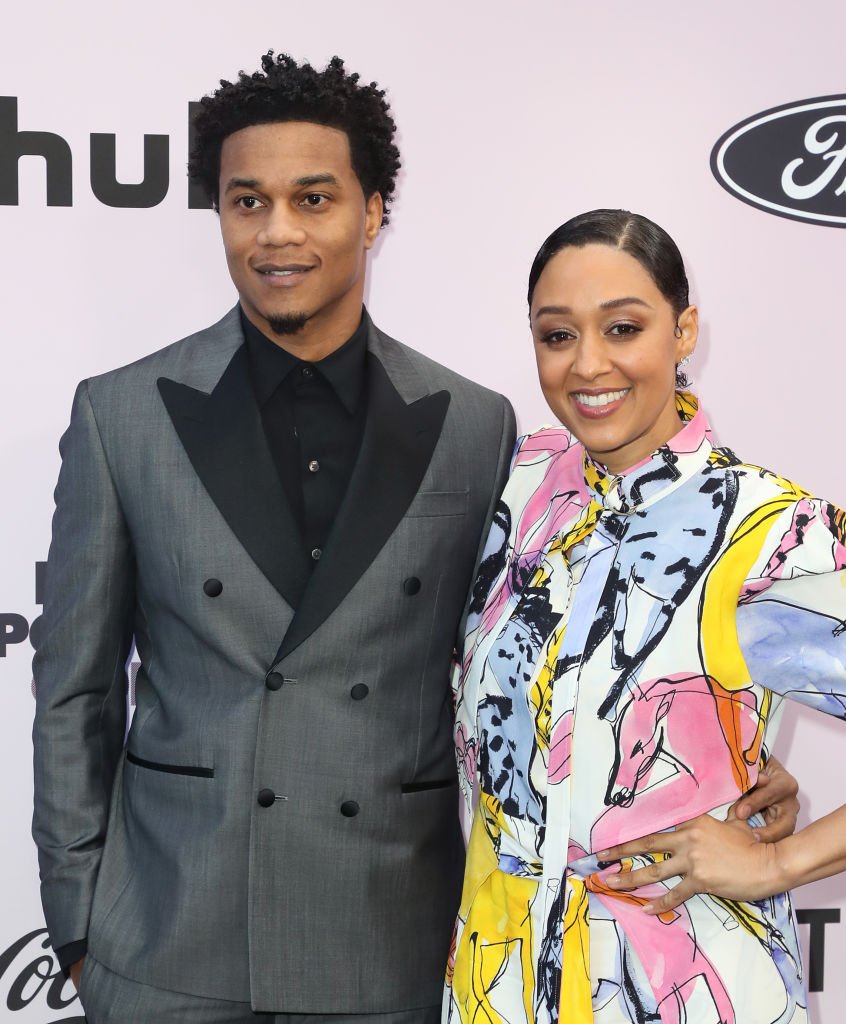 The adorable throwback photo showed the much younger Mowry and Hardrict cozying up to each other, showing how sweet of a couple they used to be back in the day.
Mowry wore a bright blue halterneck swimsuit and wrapped her arms around her shirtless beau who was presumably wearing a swimming outfit like she was. The actress wore long dark braids pulled up and tied into a high bun on her head.
The old picture of their young love had Mowry's fans gushing at the evidence of how far they have come. Many users dropped comments about how cute the couple looked, praising them for remaining as adorable as they used to be.
Mowry and Hardrict finally tied the knot into 2008 after dating for eight years and they have never looked back since.
Mowry and her hubby have been married for over a decade. The cute couple has the most heartwarming story from how they met to where they are now, with a successful marriage and two beautiful kids.
In 2018, they rang in their tenth anniversary while they were just days away from welcoming their second child. The then-pregnant actress shared a heartfelt celebratory post to commemorate the special day. She began:
"Wow! 10 years married to you!@coryhardrict. It's crazy how time flies! Building a family, dreams, and a life with you has simply been Gods [sic] purpose."
The touching anniversary post went on to thank her hubby for loving all aspects of her even as her "grays come in," and for loving her character and personality as well. 
Mowry and Hardrict met after the actor shot his first film and was waiting at a bus stop. Mowry and her twin, Tamera drove by and offered to give him a ride. Embarrassed but grateful, he accepted their help, and from there, they became friends.
What made their sensational love story seem even more like a Hollywood romance was how they took it slow. The pair did not rush into dating. Instead, they remained friends for a long time and later on, shared their first kiss after a year of courting.
Following those days were eight years of support and love as they got to know each other better and found themselves as adults and individuals. Mowry and Hardrict finally tied the knot into 2008 after dating for eight years, and they have never looked back since.
Their son, Cree came in 2011, then their baby girl, Cairo came seven years later in 2018. Today, Mowry and Hardrict are enjoying their lives as a couple and as parents continually devising ways to protect and keep the kids balanced and positive amid quarantine. What a power couple!