Fan Gush over Gabrielle Union's Daughter's Expression as She Poses with Her Family
Gabrielle Union and Dwyane Wade's adorable baby girl Kaavia James is back with another priceless expression. Fans cannot stop gushing about how relatable she looks in a brand new photo with her parents. 
Kaavia James, the daughter of Gabrielle Union and her husband Dwyane Wade, will never run out of relatable expressions. The 1-year-old baby girl has a mood for every situation. 
A few days ago, Union and Wade enjoyed some family time outdoors with their precious little one. They sat on the green grass enjoying pizza and watching their little daughter play.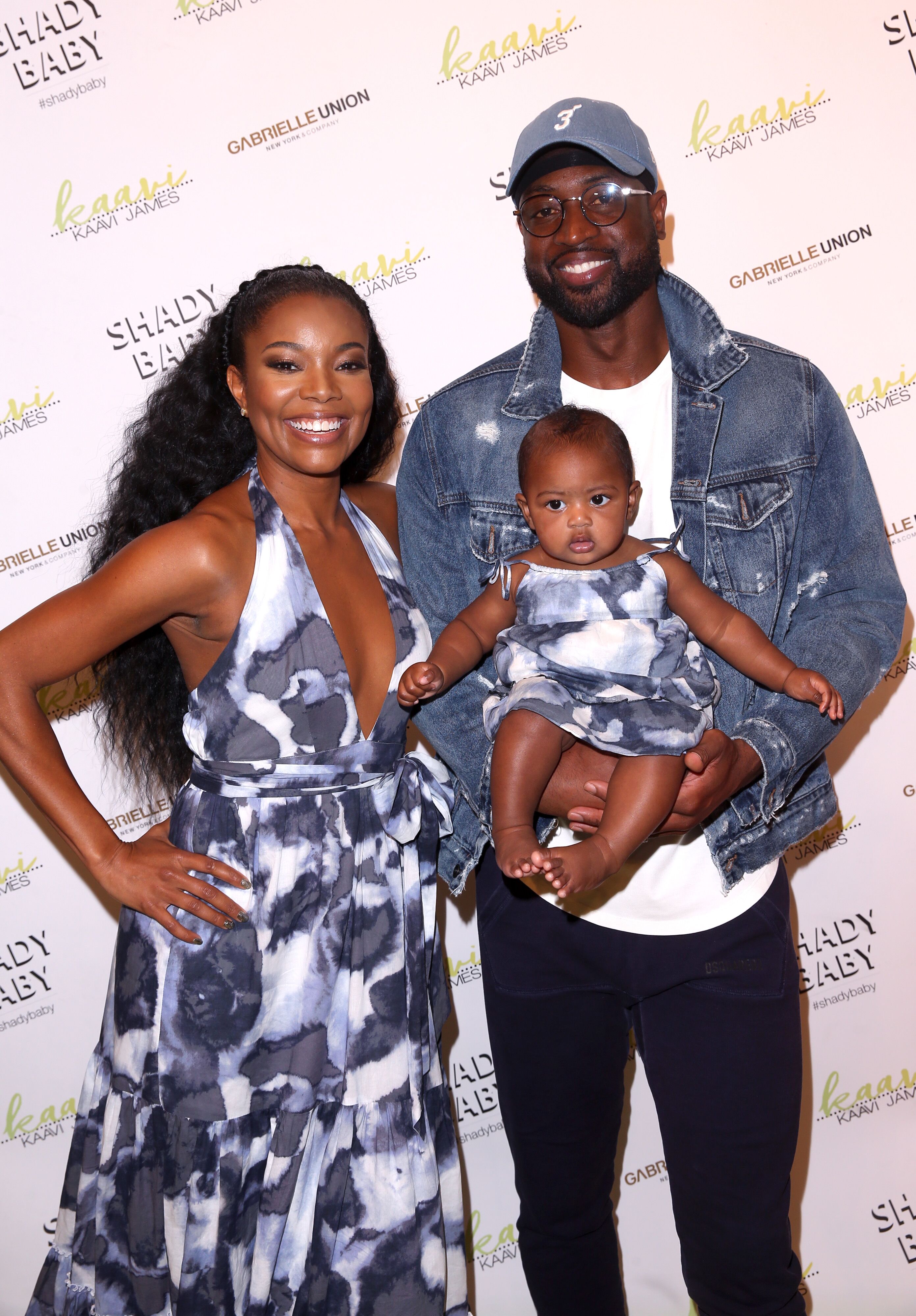 SHADY BABY
Union shared a snapshot from their fun day on her Instagram and as always, her baby daughter stole the limelight as well as thousands of her fans' hearts with her oh-so-relatable expression. 
In the photo, Union leaned on to her husband as she flashed her bright smile showing off her pretty dimples on the cheeks. She looked relaxed in loose-fitting clothes. Wade looked no less happy as he posed alongside his wife. 
Meanwhile, Kaavia was propped in between her father's legs as she leaned on to him looking as unamused as always. She looked cute in a floral onesie and a pair of white sneakers. 
Kaavia, who has amassed over a million followers on Instagram, will be celebrating her second birthday on November 7.
SHE GOT IT FROM HER DAD
The little girl pulled her hair while holding that disapproving expression. Fans were delighted with their favorite shady baby's new expression and took to the comment section to gush about it. 
Fans got more of little Kaavia's shenanigans of the day in a video shared in her personal Instagram account which is run by her parents. In the clip, she successfully went down a slide, showing her skeptical mother that she could do it on her own. 
She lost her balance for a few seconds but as she fell on the grass, Kaavia saved herself and got back up on her tiny feet only to run towards her father to steal the pizza that was left unguarded. 
She took the pizza and pluck a topping off and ate it without a care in the world. Wade took the pizza back and at that very moment, he made a shady face that was proof that Kaavia got it from him. 
KAAVIA IS A STAR
Fans of the shady baby know that she has zero chill. She has been entertaining her fans during the pandemic with her antics and cuteness and the best part is, she does not even know that she is already a star. 
Kaavia, who has amassed over a million followers on Instagram, will be celebrating her second birthday on November 7. Union and Wade welcomed her into the world in 2018.