Erykah Badu Shows off Her Rarely Seen Natural Hair as She Shares This Flawless Selfie
Erykah Badu has shared a stunning selfie of herself and she is rocking her natural hair. Check out the photo now. 
Erykah Badu has made a name for herself as a soulful songstress, winning her first two Grammy Awards in 1998 for her album "Baduizm."
The star regularly shared photos of herself and she always seems to know how to make an impact with her images, often appearing in eclectic clothing and long hair. 
Recently, she changed things up, sharing a stunning photo of herself celebrating a more natural look. 
In the selfie captioned "Ol' girl," Badu shows off her beautiful natural curls as she bares her teeth for the camera. Fans loved the picture, with one writing:
"You are beautiful ?and your teeth are perfect."
Amongst the compliments, another fan left a comment asking the singer to deliver her baby, a reference to the fact that Badu was present when Teyana Taylor gave birth. 
Earlier this month, the star revealed that as a certified doula, she assisted in the natural home delivery, sharing the news on her Instagram page. 
She had once read that human consciousness could affect the structure of water.
In the video she shared, Badu revealed that she was charging baby shirts, showing them on the floor with messages written on them. 
Badu explains she had once read that human consciousness could affect the structure of water, adding that she thought the same thing could be done with shirts. She added:
"I imagine that the cells mimic the intent of words, so I decided to charge it even more with the sunlight and crystals."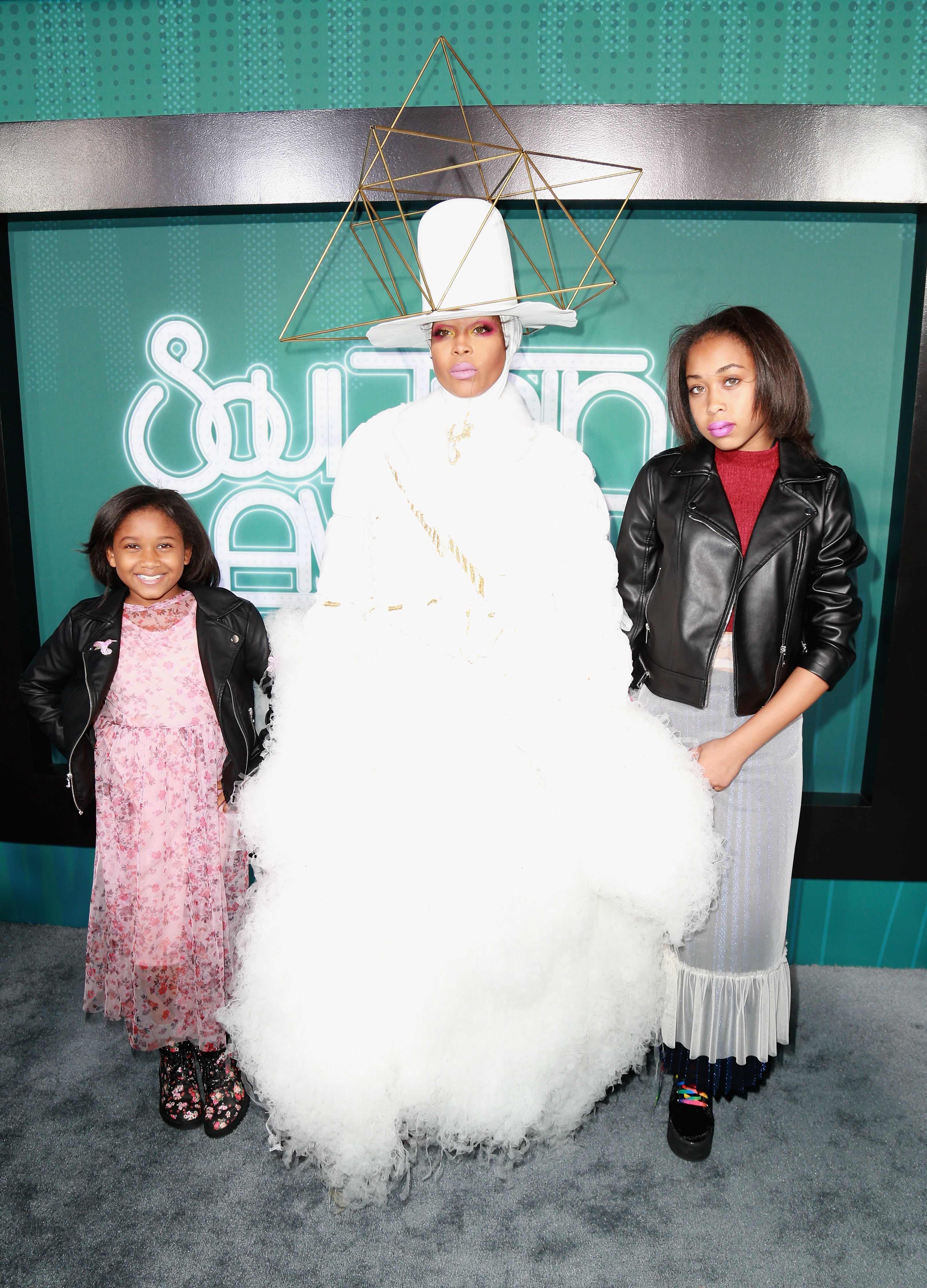 Badu
is a parent herself and has three children, Puma Sabti Curry, who she shares with rapper D.O.C, Mars Merkaba with Jay Electronica, and her son Seven Sirius with Andre 3000. 
Earlier this year, the star celebrated Puma's sixteenth birthday, sharing a video describing the day she was born. 
As her daughter gets older, Badu has also embraced getting older and shared a photo celebrating her natural gray streaks. 
In the post shared on Twitter, she wrote that while her body and brain had aged, her consciousness had not.