Patti LaBelle Thought She Wouldn't Make It to 50 — inside Her Family Losses and Health Issues
Patti LaBelle lost her sisters to cancer when they were still young and believed that the disease would claim her own life before she was 50 years old.
R&B diva Patti LaBelle, and the one and only, original "lady Marmelade," is now 76 years old, but she never believed she'd make it to 50, after losing two sisters, Vivian and Jacky to lung cancer while still in their 40s, and her sister, Barbara, died of colon cancer at 40.
By 1989, LaBelle, then 45, had lost her three sisters to cancer, her mother to diabetes, and her father to Alzheimer's. The consecutive losses left LaBelle devastated, and believing that she too, would die young.
LaBelle has partnered up with the American Lung Association to spread awareness of that deadly disease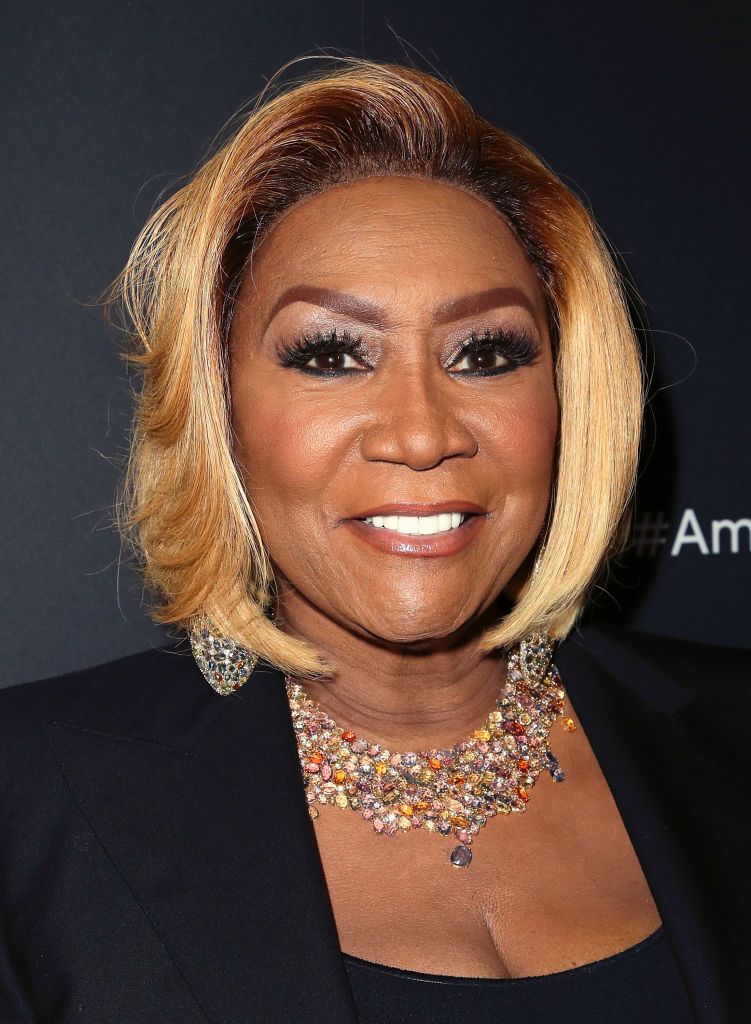 LOSS AFTER LOSS
LaBelle's oldest sister Vivian passed away in 1975 a victim of lung cancer. She was just 43, and from the time of her diagnosis to her death took less than a year. Seven years later LaBelle lost her second-to-eldest sister Barbara to cancer, this time colon cancer -- and Barbara was just 40 years old.
The third blow fell in 1989 when her youngest sister Jackie was also diagnosed with lung cancer. Despite treatments and doctors' best efforts, Jackie was dying, and the family knew it.
Jackie, just 43, was hospitalized, and she asked LaBelle to make her an egg sandwich. LaBelle, who had just returned from a tour, was exhausted and promised her sister she'd bring her an egg sandwich the next day. But when LaBelle phoned the hospital to say she was on her way, her aunt delivered the devastating news: Jackie was already dead.
LOSING HER PARENTS
LaBelle lost her father Henry that same year to complications brought on by Alzheimer's, and her mother Bertha had died in 1978 due to out-of-control diabetes. It's no wonder the R&B diva thought her days were numbered. She revealed:
"My family has been touched by so many devastating issues, and illnesses, and I prayed to God that I wouldn't get any."
When LaBelle reached 46, she felt she'd been given a new lease on life, and every year since then has been a gift, one more than any of her beloved sisters got to enjoy. At 51, LaBelle was diagnosed with diabetes. She said:
"I have diabetes–but diabetes doesn't have Patti. I'm off the insulin now. My A1C is almost normal. But no one is exempt from lung cancer or any type of illness. So I pray every day."
FIGHTING LUNG CANCER
LaBelle has partnered up with the American Lung Association to spread awareness of that deadly disease which claims a woman's life every 8 minutes in the U.S. alone.  Lung cancer is the second most common cancer in women after breast cancer and will claim over 60,000 women's lives in 2020.
LaBelle has been working to raise awareness of lung cancer, encouraging people to consult their doctors regularly. Lung cancer's warning symptom is usually a persistent cough that most people attribute to other causes, such as a cold, or allergies. As a result, lung cancer is usually diagnosed at a late stage.
LaBelle lends her fame and influence to help the Association raise funds for much-needed research into a cure for lung cancer, and to finance campaigns for the prevention of lung cancer. Even though there are other causes and factors, one of the most common causes of lung cancer is smoking, and that is preventable. 
At 76, LaBelle's diabetes is under control and she is in the best of health, still singing, and still touring. She is still haunted by her sisters' premature death and keep a close eye on her own health. She admitted:
"I go to doctor's appointments all the time, and I'm always checking myself. As they say, 'Check yourself before you wreck yourself.'" 
In order to cater to her notorious sweet tooth, LaBelle learned to make desserts for herself, and that resulted in a cookbook,  "Desserts LaBelle: Soulful Sweets to Sing About," which are not only delicious but sugar-free. LaBelle now has her own spot on the Cooking Channel, sharing her secrets and her wisdom.
But the one sweet thing LaBelle doesn't want to give up is love, and the R&B diva is still looking for a new love to light up her life.