Watch Naomi Campbell as She Shares Her 10 Minute Beauty Routine & Makeup Tips in a Video
Runway icon Naomi Campbell treated fans and viewers alike in a ten-minute video that had her showing off her flawless skin and sharing her skincare secrets.
In a ten-minute Vogue Beauty Secrets video, superstar model, Naomi Campbell gave fans a detailed explanation of her skincare routine and the secret to her ageless look.
In the clip, Campbell is filmed in her bathroom with her hair swept up in a rough bun while she flaunted her porcelain smooth skin to the delight of admirers.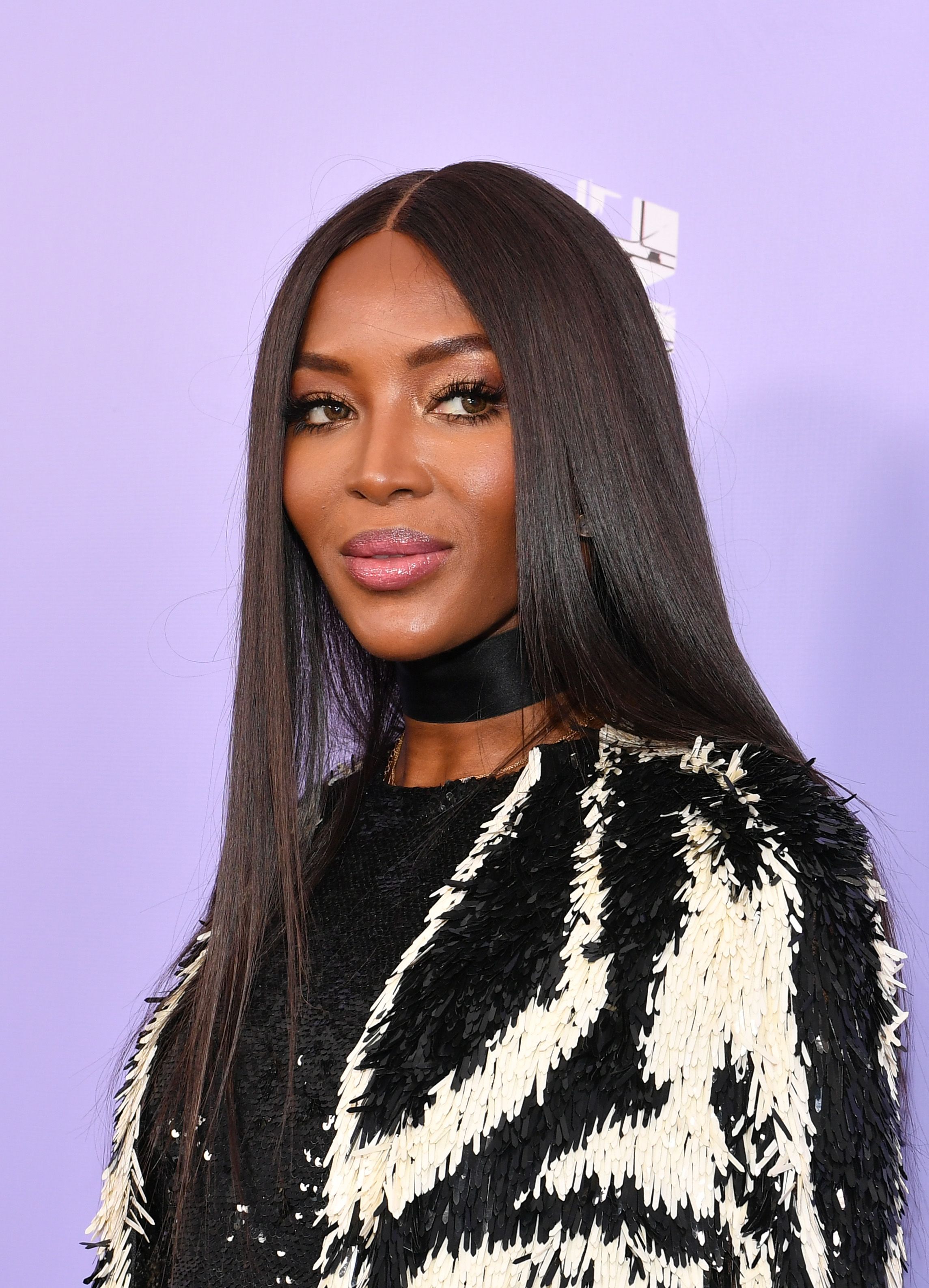 The famous model started by applying a zinc spray all over her face before taking her microneedle face roller. She gently used the roller on her skin while being careful enough not to cause bruises. 
[Campbell] has come a long way regarding her fashion career that has spanned four phenomenal decades.
The showbiz star made it known that anyone applying her methods should make sure the face roller does not get under the eye. Campbell added that the equipment would help open her pores to allow her serum to go into the skin.
Next up was her moisturizer to keep the skin hydrated, vitamin-E oil, hyaluronic acid, and vitamin C powder. While massaging the products into her skin, the 5ft10 star noted that the neck area was vital to include in facial skin care routines.
The evergreen beauty went on to include some face exercises which had her massaging her face upwards to keep the skin tight. The 50-year-old A-list model concluded the skincare process by giving fans a glimpse of her everyday makeup glam. 
She started her glam with three tones of Pat Mcgrath Lab Concealer and she blended those across her forehead, cheekbones, and chin.
Campbell shared her reason for applying three shades of concealers, saying, "I use about three or four different colors on my skin because dark skin is that way—you can't use one color all over…"  
The star model has come a long way regarding her fashion career that has spanned four phenomenal decades. The award-winning model who was born in 1970 was introduced to the entertainment industry at a young age.
Campbell's mom was a dancer and before long, the youngster became a pro at ballet and other forms of dances. At the time, Campbell already appeared in music videos. At fifteen, she became a professional model. 
Her big break would come in the late eighties and continue into the nineties when Campbell walked the runway for big shot fashion franchises and designers. She became one of the world's most famous models in the nineties.