See the Cute Photos Ciara Shared as She Paid Tribute to Jennifer Hudson on Her Birthday
It's Jennifer Hudson's birthday and Ciara paid tribute to her friend with a series of sweet photos shared on her Instagram. 
Jennifer Hudson and Ciara are great friends and for Hudson's birthday, Ciara paid tribute to her longtime pal. 
The pair regularly spend time together with Ciara even attending a birthday party for the singer's son with her own.
For Hudson's special day, Ciara shared two stunning photos of the pair, including one showing them in a car, glammed up with Hudson covered in a white tulle dress. 
Hudson also shared a video to her Instagram showing birthday messages from her other celebrity friends and thanked them all, writing:
"To each and every one of yal, yal already know or then again u can't even begin to know how much this touched my heart! I went from laughing to crying and smiling."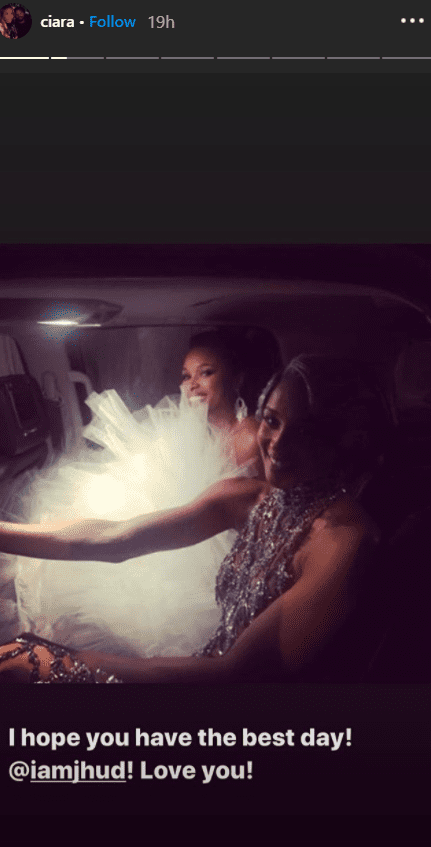 Ciara made sure her friend felt special on her birthday, sharing another stunning photo of them, with Ciara wearing a nude and silver dress with matching hair, while Hudson slayed in a white fitted dress. 
And the friendship is clearly important to Hudson who revealed that she had been inspired when she attended her friend's wedding. 
The singer said seeing her friend get married definitely put her in the mood to walk down the aisle.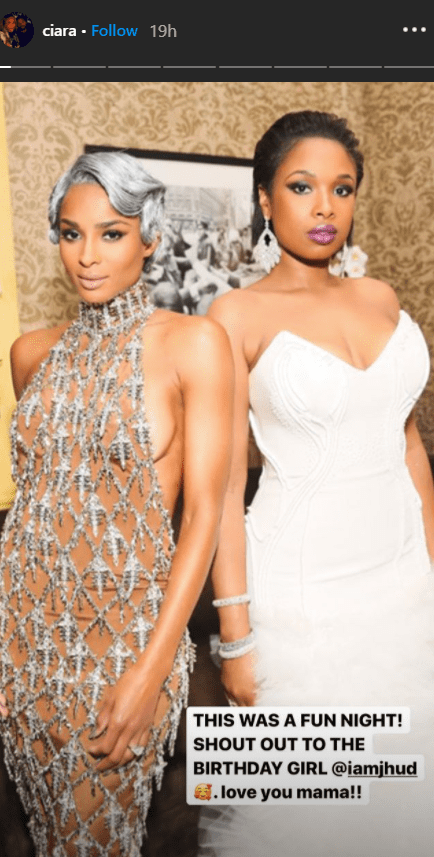 At the time, Hudson was dating fiance David Otunga who she shares a son with, David Daniel Otunga Jr. when they attended the wedding of Ciara and Russell Wilson. 
During an interview, the singer said seeing her friend get married definitely put her in the mood to walk down the aisle herself. She said:
"I just loved her dress. It was so beautiful. So that made me say, okay, all [of] my friends and peers are married now. You know what I mean?"
During the wedding held in Nothern England, Hudson shared some photos of herself and she looked absolutely fantastic in a fitted floor-length peach dress. 
While she may have looked incredible in the showstopping Christian Siriano gown, Hudson joked that she was not able to sit down comfortably in it. 
Hudson's wedding plans were canceled in 2017 when she revealed that she had broken up with Otunga, ending a ten-year relationship. 
Soon after, it was also revealed that the "Dreamgirls" star had requested and received a protective order against her former fiancé.