See the Well Wishes Celebrating America's Oldest World War II Veteran on His 111th Birthday
The National WWII Museum honored America's oldest World War II veteran, Lawrence Brooks, on his 111 birthday, with a colorful performance.
While reaching the age of 80 is already a blessing to many, Lawrence Brooks reached a milestone and celebrated his 111th birthday on September 12, marking a long and fruitful life of service.
Brooks, a New Orleans native, is America's oldest World War II veteran and a hero to many. When asked about his secret to a long life, the celebrant answered, "Serve God and be nice to people."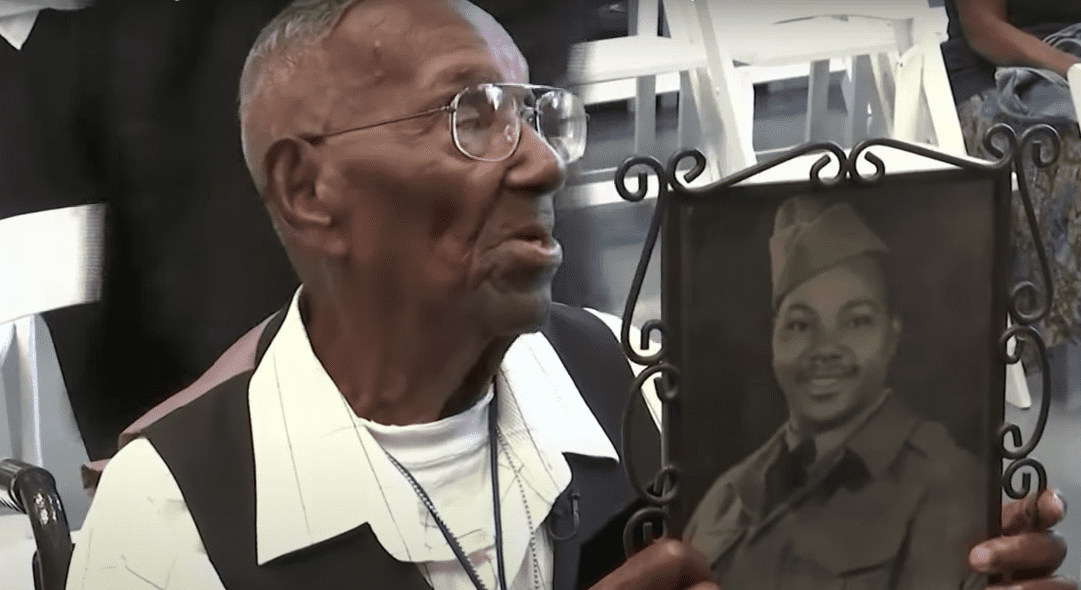 HONORING BROOKS
The National WWII Museum honored the veteran on his special day, as they did the past five years, but managed to do it from a distance amid the pandemic. Assistant director of public engagement Amber Mitchell said:
"It is such an honor to have the oldest living US veteran of World War II living so close to our institution, and it was meaningful for us to continue to celebrate Lawrence Brooks and his incredible life."
A performance from the museum's musical trio, The Victory Belles, sang different classics while the Big Easy Wing and Aeroshell Aerobatic Team performed a military flyover.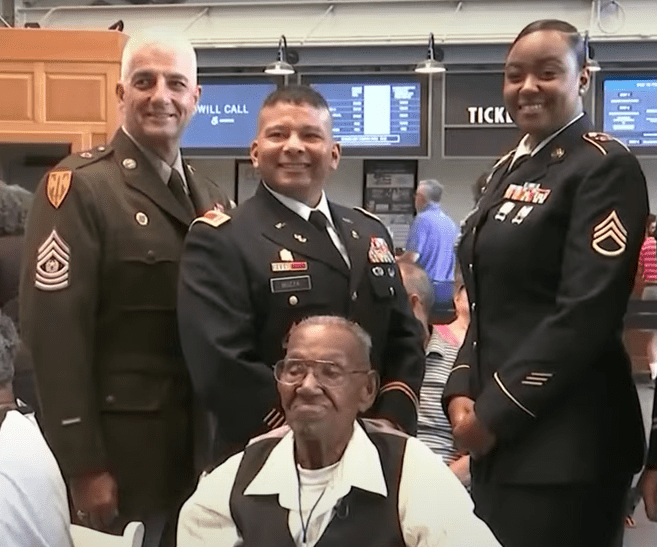 BIRTHDAY CARDS FOR BROOKS
Brooks watched the planes from his front porch and gave a small dance number as the singers performed. A car parade also passed by to celebrate the veteran's birthday.
Among the celebrities who praise them is Bo Derek, who gives back to her community by serving veterans.
The museum also tried to gather several cards from different citizens who wished to greet him. Hoping they would receive 500 to 1,000 cards, they were surprised with the nearly 10,000 letters of well wishes.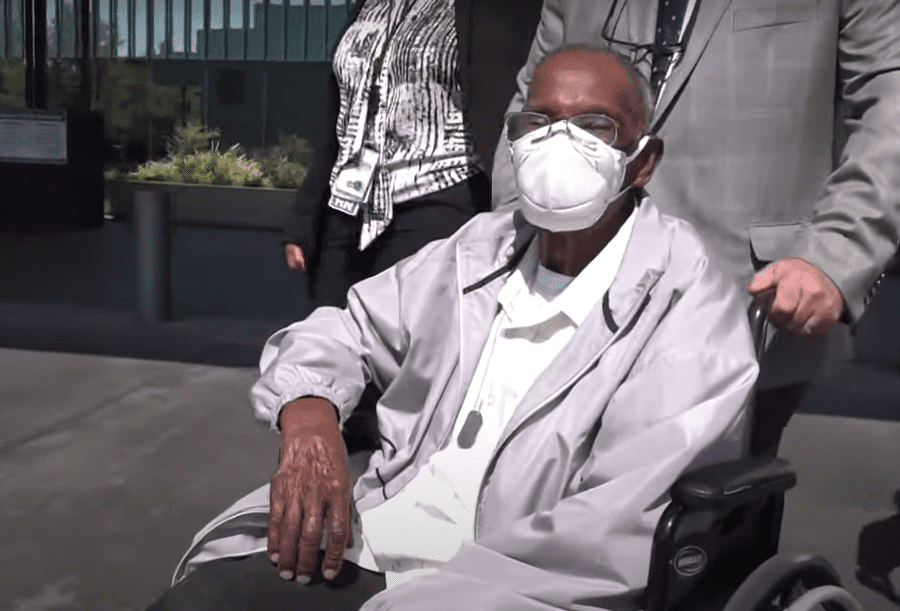 LIFE AT WAR
Brooks was born in 1909 and served as a Private 1st Class during the war. In his memories, he keeps several terrifying stories that made him stronger and proud of his service.
Now only was he a soldier putting his life at risk, but also a black African-American man dealing with racism and discrimination before the Civil Rights Movement commenced.
In his home country, people treated him far worse than they did in Australia, where he was stationed. His time in the army made him take care of his body by eating well and staying healthy.
Happy 111th birthday to Lawrence Brooks!

His secret to longevity? "Serve God and be nice to people." pic.twitter.com/bwVZilDqz6

— Norah O'Donnell 🇺🇸 (@NorahODonnell) September 11, 2020
HONORING THE VETERANS
Veterans are heroes who are supposed to be honored and celebrated. Among the celebrities who praise them is Bo Derek, who gives back to her community by serving veterans.
The "10" star was touched after attending an event for disabled veterans and since dedicated a part of her life as chairperson for all National Disabled Veterans Winter Sports Clinic events.
Being on a USO Holiday Tour was for me, one of the most humbling ways to thank our servicemen and women. #neverforget #memorialday @theuso @kevin_wensing #bosnia pic.twitter.com/YnqthBUjyC

— Bo Derek (@boderek) May 25, 2020
She finds honor in serving them and, in return, was recognized by the Department of Veteran Affairs and the National Association of Government Communications for her efforts.
Hearing veterans' stories are similar to watching an action movie with the different unimaginable circumstances that they endured. Yet, many can learn from these heroes and find courage in their words.