John Mulaney's Wife Annamarie Tendler Is a Makeup Guru and Lampshade Designer — More Facts about Her
Stand-up comedian John Mulaney has enjoyed a successful career spanning nearly two decades. Despite his outstanding career success, Mulaney is most proud of his marriage to Annamarie Tendler. Here is more about the Makeup expert and lampshade designer.
If you have ever come across any of John Mulaney's comedy specials on Netflix, such as "The Comeback Kid," then you can certainly be forgiven for wondering who his wife is. He is guilty of referencing his wife and marriage in quite a number of his jokes. 
John Mulaney, 38, is married to Annamarie Tendler Mulaney. She is a talented makeup artist, hairstylist, author, and lampshade designer. Over the years, the couple has built a strong bond, and today, they are regarded as one of the power couples in show business.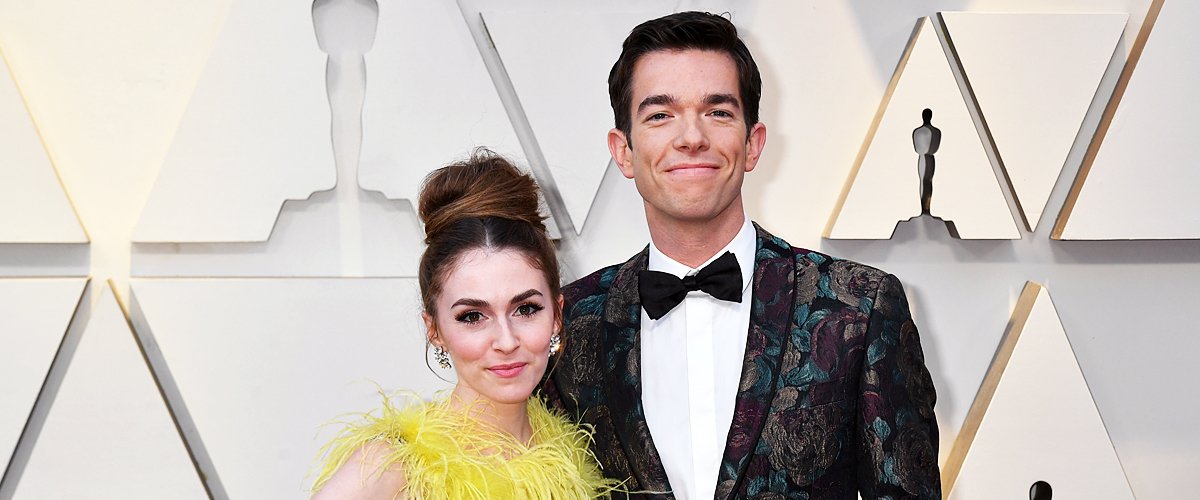 WHO IS ANNAMARIE TENDLER?
Annamarie Tendler was born on June 9, 1985, in Connecticut and was raised Jewish. She runs her own textile business called Silk Parlor, which specializes in handcrafted Victorian-style lampshades. 
The makeup artist's tweets came following Ben Affleck's public apology to actress Hilarie Burton for his inappropriate behavior towards her while she hosted MTV's TRL in 2003.
Apart from being a lampshade designer, she is also a hairstylist and makeup artist. As a makeup artist and hairstylist, she has worked on several TV productions and comedy specials, including the Makeup job for the runway show "Oh Hello."
ANNAMARIE TENDLER'S ROAD TO SELF-DISCOVERY
After graduating high school, Tendler was allowed a gap year by her parents, and the then 18-year-old New Yorker moved to Los Angeles, where she studied hairstyling at Vidal Sassoon. After her one year break was over, she returned to New York, started college, and dropped out shortly after. 
Eager to begin earning a living, Tendler got her certification in makeup and started working. Although she was finally doing what she had always loved, the 35-year-old admits she did face some challenges along the way.
In her words: "There were plenty of times where I was doing makeup, and I was taking jobs that I didn't really want to do because I had to make money. There's also that aspect of it, and it's an incredibly real thing that you have to make money."
Shortly after she began her journey into the New York beauty industry as a makeup artist, she launched her popular eponymous Tumblr blog. 
The success of her Tumblr blog opened up further opportunities for Tendler to create content that reached far beyond her Tumblr presence. She eventually wrote two beauty books, "Pin It! 20 Fabulous Bobby Pin Hairstyles" and "The Daily Face."
In 2016, Tendler's makeup career got a real boost when she got hired as a makeup artist on her husband's Broadway show "Oh Hello." Tendler described the job as the most rewarding throughout her makeup career.
Once her stint on Broadway was over, the best-selling author closed a chapter in her life and picked up new artistry. A relatively unsuccessful attempt to purchase a Victorian lampshade for her home led her to learn the craft, and today, she runs Silk Parlor — an online shop where she sells lampshades and textile crafts.
Tendler's love for fashion and the beauty world is undeniable. Still, she is most proud of her marriage to her husband, John Mulaney. Here is a look at their fascinating love story.
HOW THEY MET
Mulaney and Tendler met in the late 2000s during a group trip to Martha's vineyard — a small island in Massachusetts. The couple wrote about their first meeting years later while making a sweet post on their wedding website.
The couple revealed they did not immediately start a relationship, but Tendler claims she always knew they would eventually wind up together. The couple began dating shortly after, and in 2010, the talented makeup artist made the news when she suggested that the two were going to get married.
Last year, while the entertainment couple was celebrating their fourth wedding anniversary, Mulaney gave a sweet shout out to his wife and referenced her for accurately predicting their marriage four years before it happened. 
ANNAMARIE TENDLER'S MARRIAGE TO JOHN MULANEY
After dating for more than half a decade, Tendler and Mulaney tied the knot in 2014. The wedding ceremony took place in Boiceville, New York — an area with a rich view of the Catskills. The ceremony had a 1920s and woodland-deco theme, and their friend, comedian Dan Levy, wed the couple.
Mulaney could not hold back his joy as he finally tied the knot with the woman of his dreams. He took to his Instagram page to share a beautiful wedding photo and wrote in the caption:
"On a beautiful and perfect day, I married a beautiful and perfect woman. I wish I could live it over and over again."
The lovebirds have enjoyed a blissful marriage ever since, and the comedian dotes on his wife at every given opportunity. He even enjoys referencing his marriage and wife during his comedy performances. 
In 2015, Mulaney described his wedding ceremony during his Netflix comedy special "The Comeback Kid." The ace comedian sweetly referenced his wife in his 2018 Netflix special "Kid Gorgeous at Radio City," much to his fans and viewers' admiration. 
John Mulaney and wife Tendler do not have any children yet, but the couple has often joked that their French bulldog, Petunia is their daughter. She even has her own Instagram account with over 169,000 followers on the picture-sharing app.
Since getting married, the couple has avoided any scandal, and their love has continued to blossom. However, in 2017, Tendler caused a media firestorm when she claimed that actor Ben Affleck groped her via a series of tweets.
The makeup artist's tweets came following Ben Affleck's public apology to actress Hilarie Burton for his inappropriate behavior towards her while she hosted MTV's TRL in 2003.
Despite publicly apologizing to Burton, Affleck never denied or confirmed the allegations leveled against him by the makeup guru. Apart from not getting a response to her claims, her demand for an apology has not been met. 
JOHN MULANEY'S ROAD TO FAME
Mulaney graduated from Georgetown in 2004 and subsequently moved to New York to pursue a career in comedy. The multi-talented actor landed his first job as a Comedy Central intern. He later left the job to further his career and began working freelance.
In 2008, Mulaney won a spot on "Saturday Night Live's" writing team, and he remained in SNL as a writer for four seasons. During this period, he co-created the recurring SNL character Stefon with actor Bill Hader. In a 2013 interview, while answering a question on what it takes to be a writer on SNL, Mulaney explained:
"I have found that people who really want to work at Saturday Night Live and pursue it get pretty close. You have to be funny – but everyone who works there, it was their dream to work there…"
Apart from his work as a writer on SNL, Mulaney returned to host the show three times, making him only the fourth SNL writer to host the show even though he was never a cast member.
In addition to his critically acclaimed work on SNL, Mulaney has also enjoyed a successful career in Stand-up comedy, which has spanned nearly two decades with several comedy specials, including "The Top Part," "New in Town," "The Comeback Kid," and "Kid Gorgeous."