Kelly Ripa & Mark Consuelos Have an Amazing Family Home — inside Their Lavish New York Penthouse
Kelly Ripa and Mark Consuelos have invested their wealth into building a remarkable property collection. The star of that collection will have to be their New York Penthouse.
The New York penthouse owned by Kelly Ripa and Mark Consuelos is estimated to be worth a whopping $27 million. It is located at Upper West Side, Manhattan.
The penthouse serves as the main home for the family of 5. The 7,796 square-foot home reportedly has five bedrooms and six bathrooms and underwent major renovations before the couple purchased it in 2013.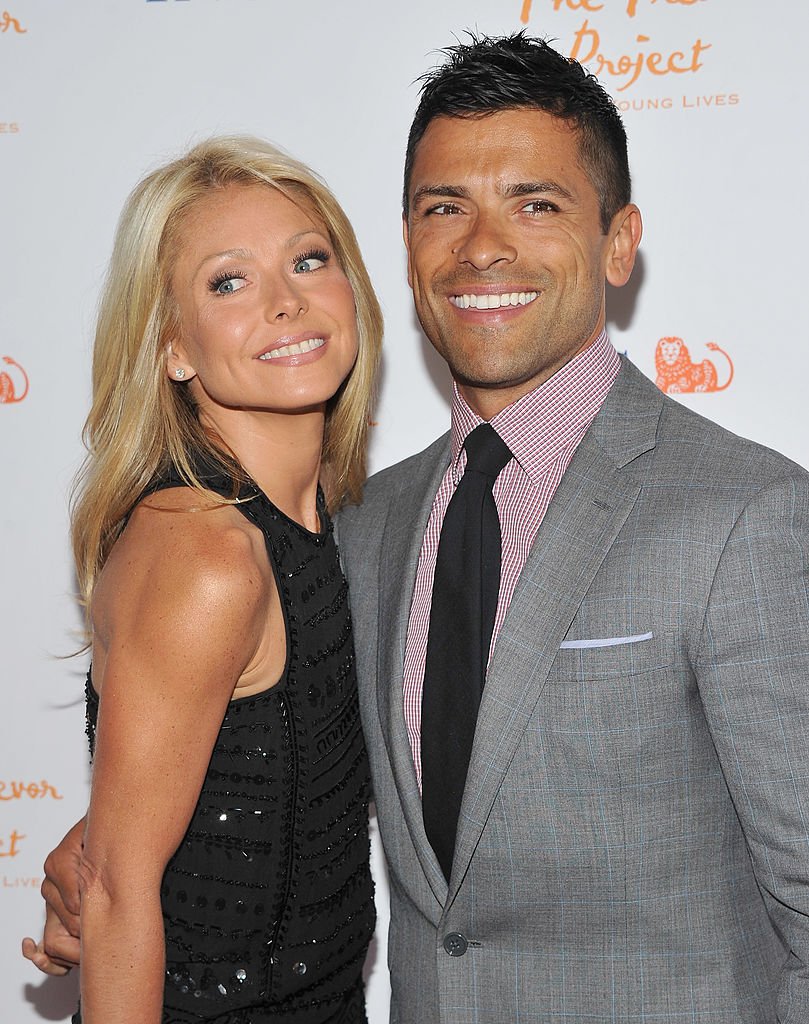 Several photos of the family have given fans a peek at the interior of the beautiful home. In a recent Instagram post, Kelly's photos of her with husband, Mark, and her youngest son, Joaquin, showed the home's subtle color theme.
The couple, locked in an intimate moment as a flame blazed behind them in another photo, showed their stunning fireplace. They were seated on a posh sofa close to a window that offered a beautiful night view.
The "Kelly and Ryan" show host also posted a photo showing an outdoor view of the home. The family had a cherry tree and a couple of other plants in what seemed like a relaxation spot as it had comfy-looking seats with blue cushions.
The fence was boarded with iron railings on top while the walls seemed to have a brick-like pattern. This was confirmed in another photo that showed the couple in a charming part of the house.
Kelly reportedly said she was begging her kids to come spend time with her.
Besides the brick wall, there was a quaint wall lamp and a white pillar in the room. Brown woven chairs with plush cushions nailed the warm setting of the room.
The home appears to boast a scenic rooftop terrace as the 49-year-old's caption said she was getting ready for dinner with her "favorite." The rooftop had a wonderful view, beautiful plants, and elegant seats.
A paid sponsorship post for Personanutrition showed a luxurious bathroom with beautiful marble sinks. The counter was fitted with several drawers in white hues while the mirrors had bright lights.
In another post, Kelly shared that it took her 11 years to discover a full-length mirror behind one of the bedroom doors. The mirror showed a narrow hallway with dark wood panels and cool color tones.
Another mirror post showed the TV show host standing in ballet shoes in a room with a nude color theme. It was laid with a smooth carpet while check curtains and a high back chair could be seen in the background.
The family of five that filled the home has dwindled to three as the eldest son, Micheal, and the eldest daughter, Lola, are full-time college students. Last year Christmas, Kelly reportedly said she was begging her kids to come spend time with her.
Things seem to have taken a turn as the mother of three reportedly said earlier this year, that she wanted space to herself and husband to experiment. With the New York penthouse, it is sure that they'll be enough room for all the "experiments" they could think.