Salma Hayek, 54, Gets Ready for the Week Posing in a Pink Top with an Eсo-Friendly Gucci Bag
Salma Hayek started the week by blessing fans with her impressive fashion sense in a gorgeous pink top. While at it, the actress displayed her love for nature with an eco-friendly designer bag.
Salma Hayek loves being a fashion icon and environmental activist and never fails to show both sides of herself to the world. The renowned actress got fans hyped up for the week with a jaw-dropping photo of her that cemented her status as a sex symbol. 
Hayek looked ravishing in a cute pink top with a glossy print that read, "Gucci Sexiness." Flaunting her hourglass figure, the "Desperado" actress arched her back and tucked in the oversized shirt in her skinny black jeans while posing with one leg forward.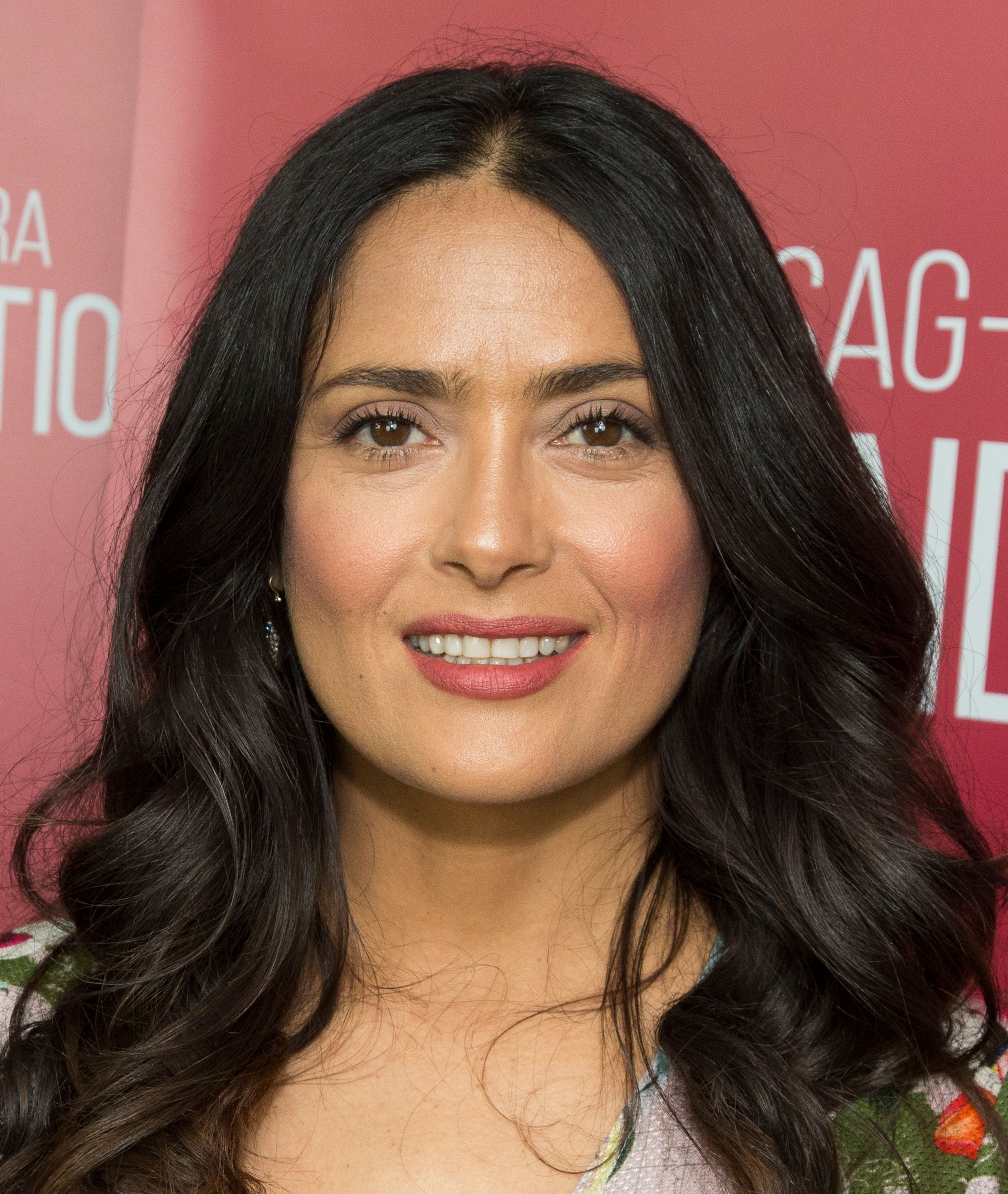 Her golden-honey tresses were parted at the side, and they framed her face, covering one eye. She accessorized with large stylish sunglasses with a blue frame and gold embellishment.
The Gucci Off The Grid collection was launched in June as the Italian fashion house's first environmentally-conscious product.
Her fingers were adorned with a matching blue statement ring and diamond wedding ring as she rocked a pair of lovely silver dangling earrings. However, the highlight of "Grown Ups" star's ensemble was the daring designer Gucci bag she held on her right arm.
In the caption, Hayek explained that the luxurious piece was from Gucci's latest environmental collection that makes use of "organic, recycled, bio-based and sustainably sourced materials."
In no time, the comments section was ablaze with praises and adoration from many of her 15.9 million followers who described her as stylish and gorgeous.
The Gucci Off The Grid collection was launched in June as the Italian fashion house's first environmentally-conscious product. The project was headed by creative director Alessandro Michele who revealed in a statement that the collection was to improve the responsibility people have towards nature. An excerpt of the statement read:
"Gucci believes that sustainability—at all levels—involves fostering this respect: respect for the people we share our planet with as well as for the environment."
The 37-piece collection comprises of bags, ready-to-wear items, genderless sneakers, and accessories curated from materials like ECONYL.
The packaging of each product is also eco-friendly as it is shipped in an FSC-certified recycled cardboard box and a recycled nylon dust bag. Some of the celebrities in the campaign include Lil Nas X, Jane Fonda, David Mayer de Rothschild, King Princess, and Miyavi.
This isn't the first time the 54-year-old actress has shown her allegiance for the Gucci brand. Back in July, the "Like A Boss" star modeled a bucket hat from the brand while showing off her flawless skin in a makeup-free selfie. 
Salma showed off her milky complexion and pouted her lips as fans drooled over her natural beauty in the comments section. The movie star has been spending her pandemic with husband Francois-Henri Pinault and regularly gives juicy updates on her Instagram.