Watch a Sweet Video of Erica Mena's Husband Safaree Enjoying Dad Duties Feeding Their Daughter
Rapper Safaree Samuels was on daddy duties in a recent video he posted on Instagram, showing him feeding his baby daughter whom he shares with his wife, Erica Mena. 
American TV star Erica Mena's husband, Safaree Samuels shared an adorable video that showed his skills as a father on his Instagram page. 
The proud dad fed his daughter in the video, showing his impressive daddy qualities as he gained his adorable daughter's attention before spoon-feeding her.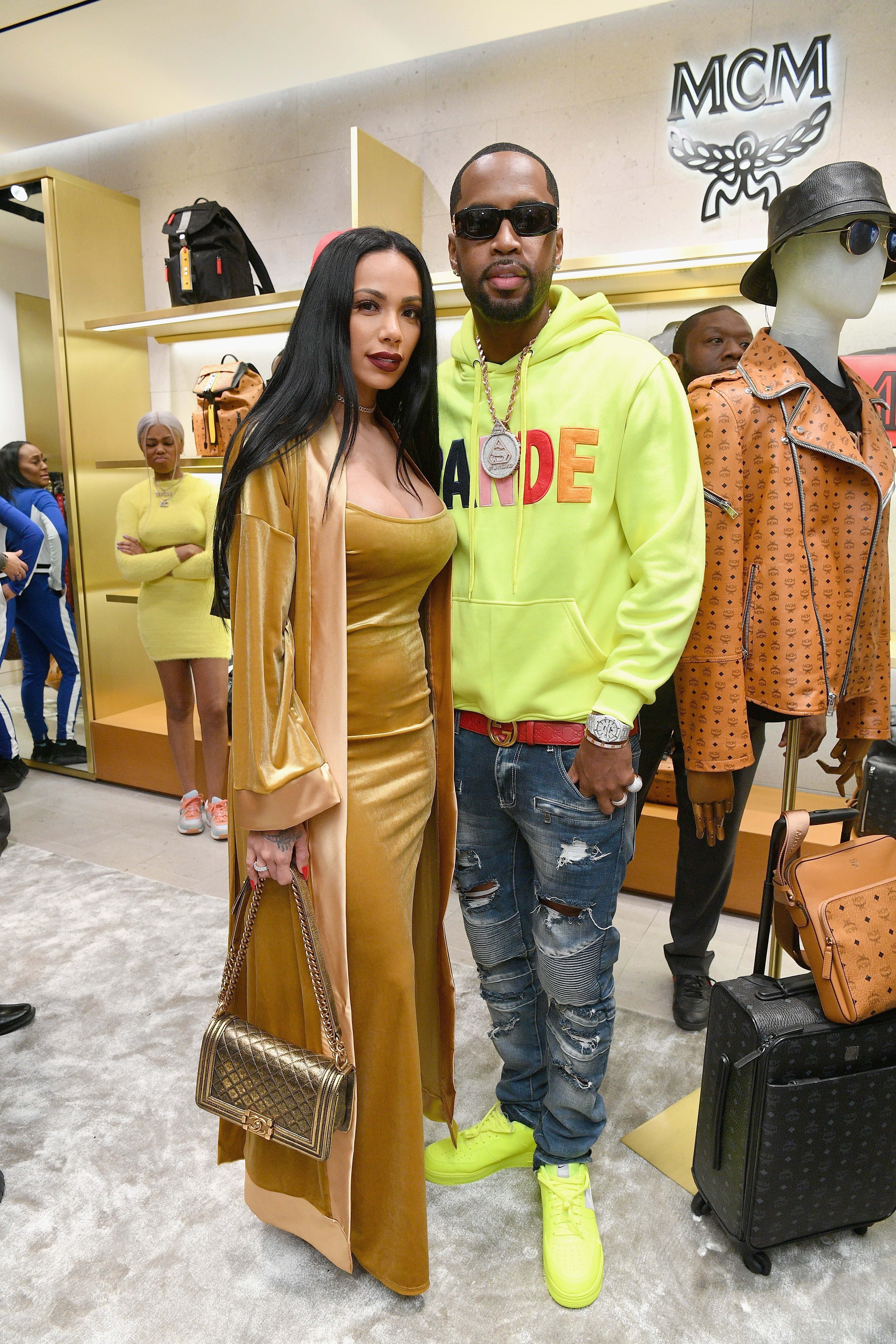 The cute baby girl sat on her trolley turning her head in different directions and watching on as her dad fed her. She also tried to mumble a few words of her own. 
In the caption to the post, Samuels, who wore a black T-shirt and dark camo shorts in the video, revealed he had to cut his work short because of his daughter. He also wrote: 
"...I don't do this a lot but when I do I make a mess and she only takes it when I say Straiittttt???."
Samuels' fans were awed by his baby-feeding skills and his baby daughter's cuteness in the adorable video. They took turns to laud the rapper and gush on his daughter. 
One fan said the little tot was very cute and was looking all around in the clip. Singer Jada Kingdom joked that the baby was doomed with having just her father to watch over her. 
They bought a luxury mansion in Georgia.
Samuels began dating Mena late 2018 following the end of his relationship with rapper Nicki Minaj. Sources confirmed their relationship to TMZ after the couple was spotted getting cozy.
Fans have watched the couple's relationship play out before their eyes on VH1's "Love & Hip Hop." They also watched with pride as the couple finally walked the aisle together as husband and wife in a lavish wedding. 
Samuels and Mena welcomed their baby daughter on Sunday, February 2, 2020. The rapper shared the news of their baby's birth with fans on social media. 
He shared a picture of the newborn's little hand wrapped around his finger. The proud dad said the 24 hours leading to his daughter's birth had been an adventure. However, he did not reveal her name. 
Marriage has been good for Mena and Samuels, with the couple enjoying their union and sharing the blessings that come with it. 
They added yet another milestone to those they had achieved when they bought a luxury mansion in Georgia that is so big that they need a golf cart to get their mailbox. 
The property marked another reason for the couple to celebrate and they did just that. Samuels shared a picture of him and his wife in a loving embrace in front of their new home, showing the pool and some of its exterior features.