Marques Houston of 'Sister, Sister' Poses with His Gorgeous Wife Miya in Cool Twinning Outfits
Marques and Miya Houston are having the time of their lives and they are not leaving fans out of the action. The singer recently shared a series of photos of himself and Miya twinning in cool outfits.
Talented actor, singer, and producer Marques Houston cannot get enough of his wife, Miya Houston as he dotes on her incessantly and proudly flaunts their loving relationship on his Instagram page.
Marques recently got fans talking when he shared pictures of himself and his wife in matching outfits. The duo looked happy as they posed in their matching hooded jacket with rolled-up brown pants and white sneakers.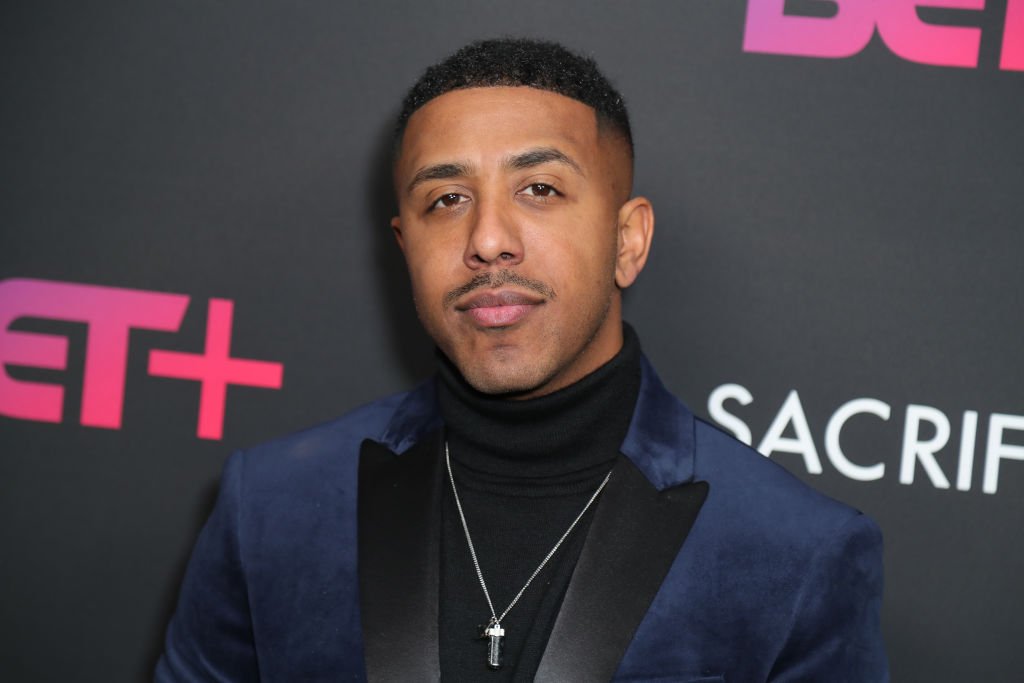 In one of the photos, the cute couple could be seen posing in the trunk of a vehicle and the producer had his right hand firmly on Miya's thigh. He captioned the photo with the hashtags #Houston's and #WhenItJustFeelsRight.
Marques shared a second picture shortly after. He still had his hands on his wife's thigh but in this photo, the camera captured the couple from a different angle. He shared the image alongside the caption:
"#AnothaOne Oh yeah we are that couple that likes to dress alike lol."
Marques could not help but dote on his wife once again when the 39-year-old singer shared a stunning picture of Miya riding on a blue skateboard while she flashed a bright smile to the camera.
The lovebirds met at a Jehovah's Witness convention in 2018 and were introduced by Marques' manager, Chris Stokes and his daughter. They got engaged in March 2019 after dating for five months. 
Marques expressed his happiness and revealed that he "cried like a baby" when he saw Miya walk down the aisle.
Following the announcement of their engagement, the couple came under heavy criticism from fans due to the 20-year age gap between them. Some people went as far as to allege that Marques had begun dating Miya before she turned 18.
In June 2020, he decided to address the rumors in a lengthy Instagram post. The R&B singer opened up about how they met and he also defended his relationship with Miya. In his words:
"We fell in love and got engaged in March of 2019. My dad Michael loves her, and the people I am closest to all love her as well..."
Marques and Miya were able to shrug off the controversy surrounding their engagement. On August 24, 2020, the couple tied the knot in an ultra-private ceremony at the Eagle Glen Golf Club in Corona, California.
As a result of the novel coronavirus pandemic, the couple had to limit their guest list to a few family and friends, including Houston's Immature bandmates, Jerome Jones and Kelton Kessee.
While speaking to People about the special day, Marques expressed his happiness and revealed that he "cried like a baby" when he saw Miya walk down the aisle.
The cute couple spent their honeymoon in Santa Barbara, California, and from all indications, they are still very much in the honeymoon mood and their fans are loving their cool vibes.