RHOA's Kenya Moore & Eva Marcille's Kids Look Cute as They Hold Hands Sitting in a Baby Stroller
Kenya Moore shared a cute picture of her daughter holding hands with Eva Marcille's son as they sat close to one another in their carriages, and it was nothing short of adorable.
Babies are adorable. The innocent beauty they exude and their playful nature allows one to feel relaxed in their presence.
"Real Housewives of Atlanta" stars Kenya Moore and Eva Marcille are mothers to two adorable kids. And like their friendship on the reality TV show, their kids are also friends.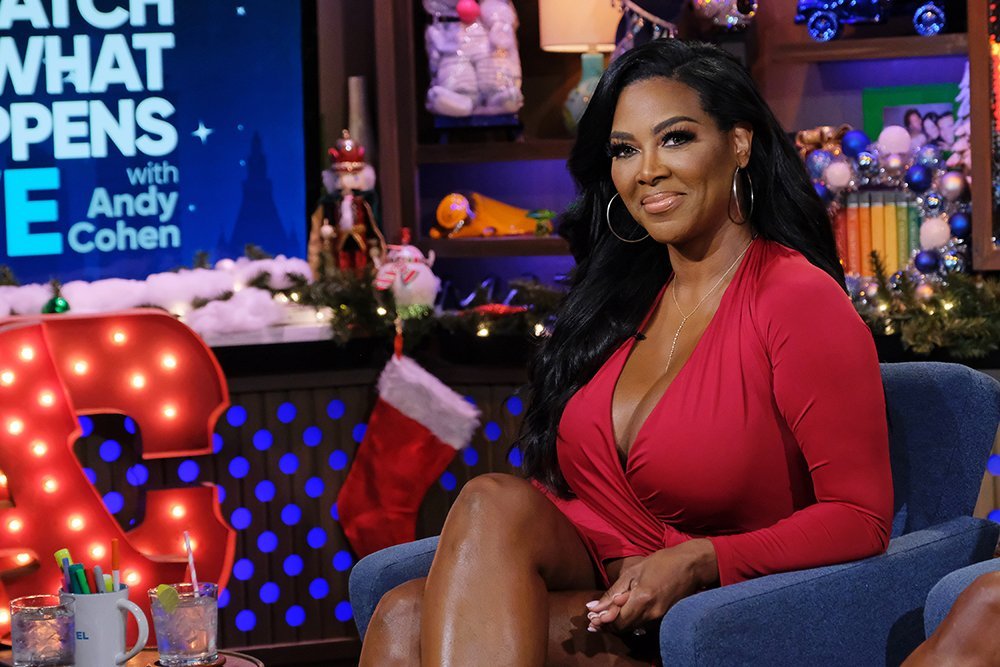 Taking to Instagram, Moore shared a picture of her daughter Brooklyn Daly holding hands with Marcille's son Mikey. The toddlers looked adorable as they sat in their carriages and smiled for the camera.
The image showed Mikey looking gorgeous in a light blue long-sleeved shirt and patterned shorts while Brooklyn stunned in a green lace gown. Captioning the image, Moore wrote:
"That forever kind of ? Friends for life @thebrooklyndaly and @evamarcille baby boy #Mikey."
Both Mikey and Brooklyn finished off their appearance by wearing black footwear. The two who were in a twin carriage had on cheeky smiles on their faces as the sun glistened on their skin, giving them the perfect skin glow.
Following the post was a barrage of comments from some of Moore's two million followers and they could not help but gush over how adorable Mikey and Brooklyn looked.
This is not the first time Brooklyn and Mikey would be hanging out together.
Taking to the comments section, some expressed that it was nice to see such genuine love and beauty exuding from the toddlers. While some tried to be funny and tagged them "future couple," one fan summed it up nicely by saying:
"This innocent beauty is adorable❤️❤️…"
This is not the first time Brooklyn and Mikey would be hanging out together. The toddlers who are adorable friends often spend time visiting one another for lunch breaks and the moments are always golden.
Moore's daughter Brooklyn whom she welcomed with Marc Daly is a smart young girl. At the age of one, she was able to count to ten in French, thanks to the help of flashcards Moore uses to teach her.
Aside from being able to count to ten in French, Brooklyn has impeccable dining manners and Moore is never shy to share their eating moments as Brooklyn has gotten a good hang of fine dining.
With amazing parents surrounding them with all the love and care they need, one can only hope that Brooklyn and Mikey grow up and continue this amazing friendship they share.