LL Cool J's Wife Simone Smith Shows Her Long Braids Posing in a Checkered Shirt & Denim Pants
LL Cool J's longtime spouse, Simone Smith rocked a hippy look in her new media show off as she matched her outfit with a relaxed gait and a knowing smile.
LL Cool J's pretty wife, Simone Smith knows how to display her fashion sense from top-notch red carpet looks to hangout and casual glams.
In her latest Instagram display, Smith showed another side of her fashion, this time opting for a pop culture look complete with her eye-catching pose.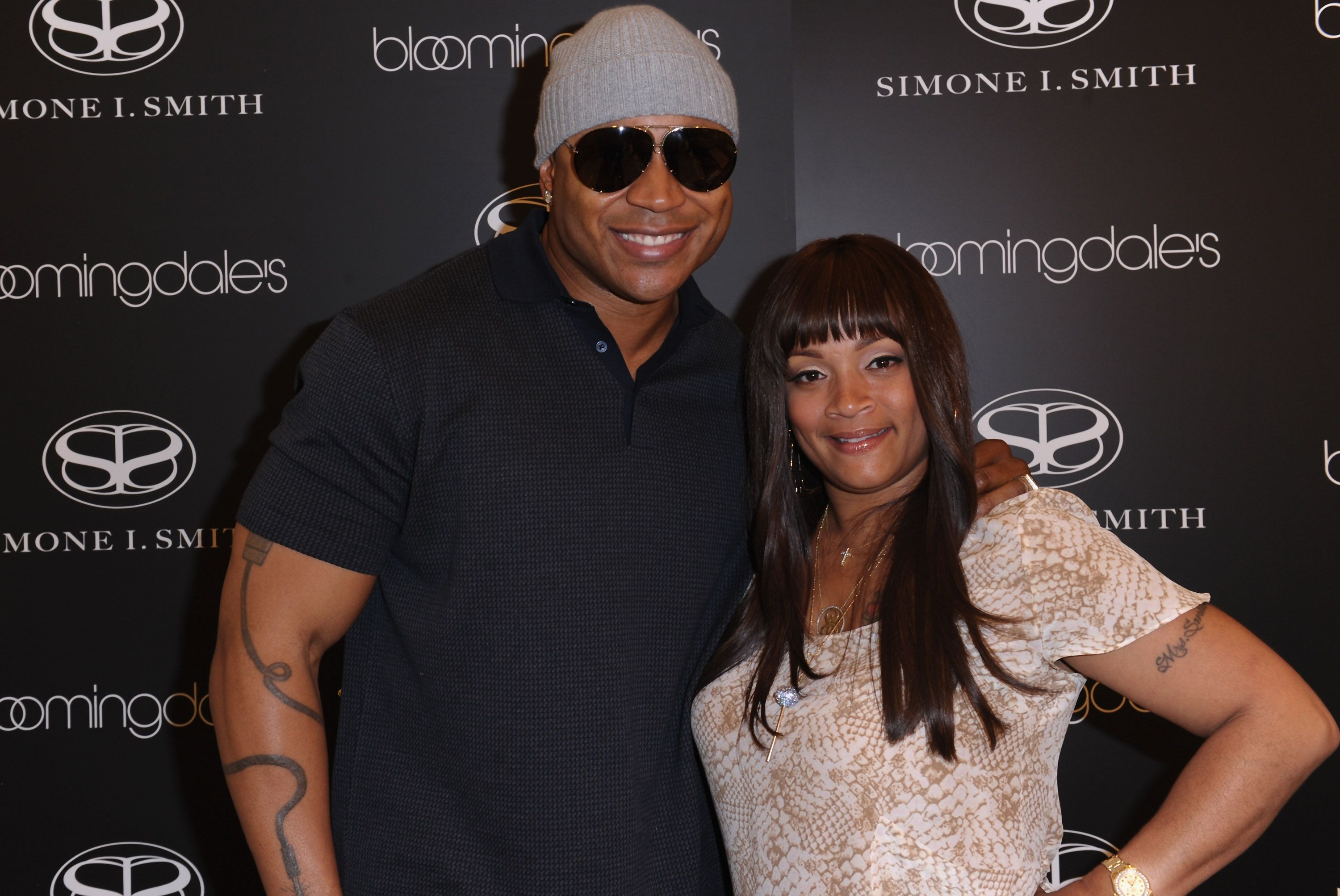 SIMONE'S LOOKBOOK 
Simone looked ageless as always as she reclined on a plush sofa and rocked a baggy blue shirt and ripped jeans. Her legs were clad in swanky Nike sneakers as she sported lengthy blonde braids. She captioned in all caps:
"MOODY MONDAY. My blues are denim because my faith is in God..."
The media personality's countenance was the highlight as she presented a smirk and the peace sign. Many Instagrammers were in love with her look as they fawned in the comments.
INSIDE SIMONE'S MARRIAGE 
LL Cool J, who rose to fame with his hip hop sounds, is presently an NCIS star and a fan favorite. Through the years of combining music and Hollywood, his long-standing marriage waxed on stronger. 
These days, she helps people with her Beat Cancer Like A Boss campaign.
The rapper met Simone in 1987. They dated for eight years and tied the knot in 1995. The duo has four children who are all grown and carving niches in entertainment.
BEATING THE TOUGH TIMES 
Marriages do come with tumultuous moments and LL Cool J and his wife weathered some. During the early years of their marriage, the rapper's career was getting to its peak and some of its sexual contents got Simone worried.
Once in an interview, Simone shared that her spouse's song, "Doin It" was making waves but the music video put her off.
Simone revealed that she did not speak with the award-winning rapper for two weeks. She shared that she understood the rapper was a sex symbol but there had to be some limit.
LL Cool J got a chance to prove his undying support and love during a trying time in Simone's life. In 2004, she was diagnosed with chondrosarcoma, a rare bone cancer.
Through Simone's therapy sessions and surgeries, the "Doin It' rapper stood by her. Simone fought and won against bone cancer. These days, she helps people with her "Beat Cancer Like A Boss" campaign.