Smoke from West Coast Wildfires Is Seen in New York as It Reaches Thousands of Miles
Unprecedented fires raging along the American West Coast caused smoke so severe that it's reaching parts of upstate New York, Canada, and the Midwest. 
Smoke blowing eastwards at 25,000 feet reached as far as New York, leaving the air quality hazardous in parts of California as almost 16,600 firefighters battle to subdue multiple fires across the state.
Forecasters warned of hazardous air quality and light to medium smoke cover as smoke bellowed across thousands of miles following two major routes.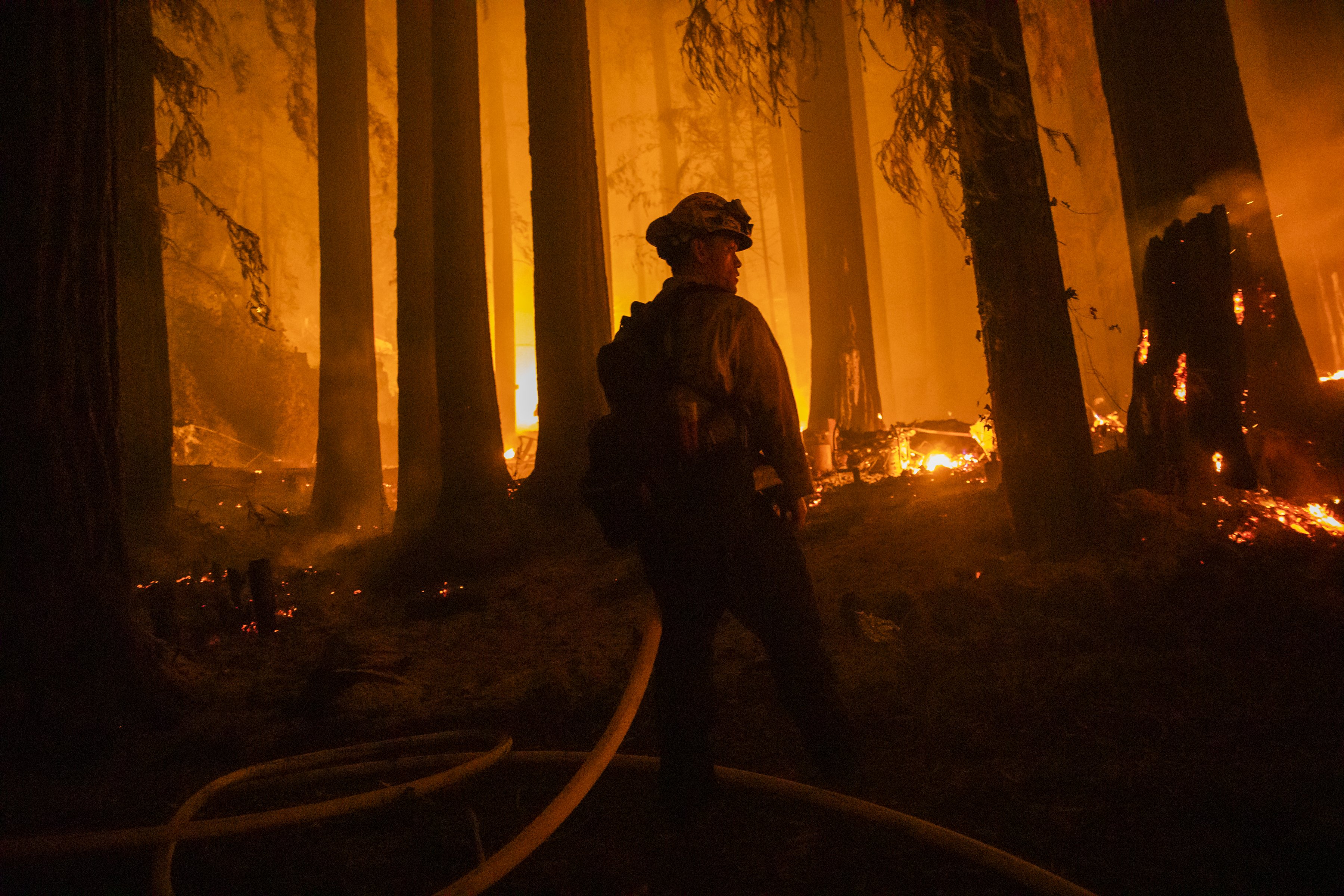 HOW FAR CAN THE SMOKE BE SEEN
Devastating fires continue to rage through thousands of acres of land across the West Coast, and winds caused the smoke to disperse in two major directions. One swath of smoke traveled to Rochester, New York via Michigan, while the rest of the smoke went southwest. 
It's supposed to be a sunny nice day today.

The sky is grey with smoke from western wildfires.

IN PENNSYLVANIA. #ActOnClimate pic.twitter.com/4wA71kNsN8

— Josh Fox #BanFrackingNow (@joshfoxfilm) September 16, 2020
From Missouri, through Illinois and Kentucky, the smoke ended in the Mid Atlantic while parts of Canada from Toronto to Ottawa experience light to medium smoke coverage.
While Colorado, Utah, and parts of Nevada remained smoke-free, forecasters warned that the air in Washington, Oregon, and California are hazardous for the time being.
Smoke from the wildfires on the West Coast of the United States have made their way to the skies above Toronto creating hazy sunrises over Lake Ontario and the Toronto Beaches. pic.twitter.com/ZrO1wlWB3K

— Steve Russell (@SteveRussell) September 16, 2020
WHERE ARE THE FIRES?
According to the National Interagency Fire Center, 87 big fires are currently ravaging through 10 states in the US, with more than 3 million acres of land in California alone turned to ash.
The worst of the fires are burning in the states of California, Washington, an Oregon, with a further 4.6 million acres affected in the West. The fires in Oregon crossed over more than 300,000 acres, while it also tore through 480,000 acres in Washington.
[Hazy Skies - Smoke from Western Wildfires] Notice the sky is looking a little hazy? This is smoke lofted well aloft in the atmosphere emanating from the Western U.S. wildfires.

This "True Color" satellite loop depicts it well, with the thin opaque areas across New England: pic.twitter.com/6EqCXzlREG

— NWS Boston (@NWSBoston) September 14, 2020
AN UNPRECEDENTED FIRE SEASON
At least 35 people reportedly succumbed to the fires thus far, and the Oregon Gov. Kate Brown spoke of the unprecedented scale of the fires this year. 
"This could be the greatest loss of human lives and property due to wildfire in our state's history," Brown reportedly said. "We are not getting any relief from the weather conditions. Winds continue to feed these fires and push them into our towns and cities."
Headaches and hospital visits as wildfire smoke blankets the U.S. West https://t.co/STiWCwGK3v pic.twitter.com/ZU2awfBTf3

— Reuters U.S. News (@ReutersUS) September 16, 2020
The unrelenting fires across the state of California, which started due to the excessive heatwave, also saw to more than 60,000 people being evacuated from their homes.
The heat combined with a storm that produced an astonishing 20,000 plus lightning strikes, caused several fires to start and build momentum across the dry vegetation.