Kim Kardashian Takes Mirror Selfie Posing in a Black Romper with Deep Neckline & Matching Boots
Kim Kardashian has always been known for making statements with her looks. This time is definitely not an exception as her new post on Instagram is making waves.
Kim Kardashian has had a lot of drama swirling around her recently. However, she took to Instagram to share a new photo of herself with her fans. Her caption read: "Hey."
The 39-year-old celebrity was wearing a black leather romper with a very low cleavage. Her wavy black hair fell over her left shoulder in a simple center parting.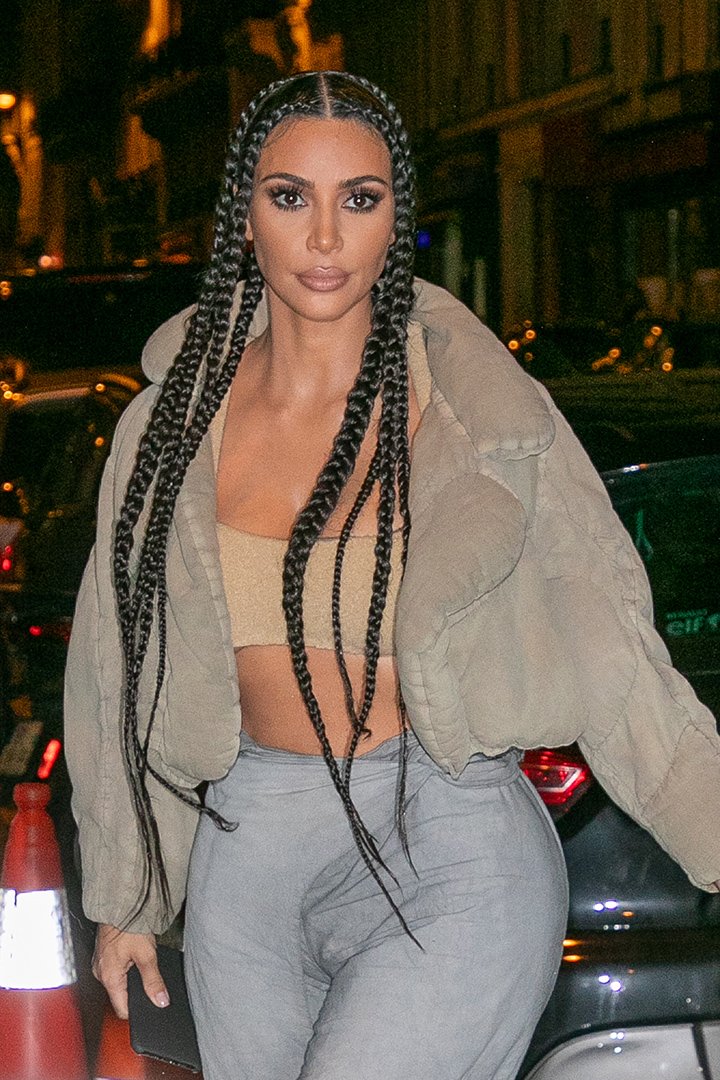 Kim wore grey knee-high boots with a black Hermes bag placed in front of her while her sleeveless romper was adorned with a cute belt made from the romper fabric. Her make up was simple and smokey.
The "Skim" designer sat on her calves in front of a mirror in what is recognized by all as some sort of closet where she tries out new outfits.
...the star's most recent post was to draw attention away from her husband's Twitter rant.
The room was decorated in nude tones while several clothes could be seen hanging in the background. The picture also gave a glimpse of a comfy looking sofa in the center of the room.
The reality star's hand rested behind her right ear while she looked down at her phone as the camera flash bounced off the mirror to cross off her chest.
Her fans responded with over 7000 comments as a large number loved the look and wanted to replicate it. There were questions about brand names and compliments about her romper.
Certain fans also asked her why she was ending her reality TV show, "Keeping Up With The Kardashians." The family hit show has been running for 13 years and has a large fanbase. 
It has been reported that the mother of four is calling off the show to fix her marriage with her husband, Kanye West. It was added that the rapper had never been comfortable with the cameras following their lives.
It was also reported that the star's most recent post was to draw attention away from her husband's Twitter rant. The businessman reportedly took to Twitter to challenge his record label and Drake, amongst others.
However, new episodes of the current season of the reality show, season 19, will be released soon as the businesswoman reportedly shared a teaser clip.