Tiny Harris Poses with Husband TI Showing off Her Fit Figure in Tight Leggings & Black Top
Rapper T.I.'s wife, Tiny Harris, flaunted her fit figure in a new Instagram post where she shared pictures of herself and her husband. 
T.I. and his wife, Tiny Harris stole the show on social media after the latter shared pictures of them in a post on her Instagram page on Tuesday. 
Tiny shared four pictures in the eye-catching post. The first photo showed her and her husband posing together for the camera. T.I. wore a patterned shirt while his wife looked sexy in a crop top, revealing the tattoo on her left arm.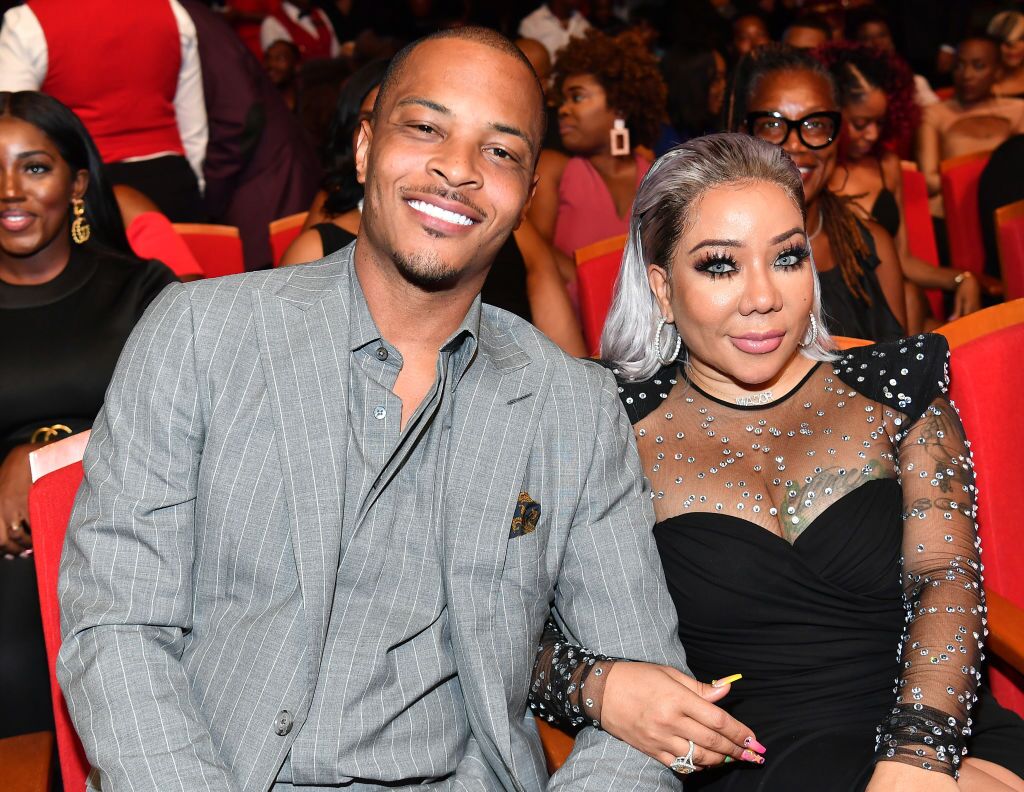 The cool couple hugged each other in the snap. T.I. wore glasses while Tiny wore big round earrings. The rest of the photos in the post were of Tiny.
The second picture showed almost all of her full figure, giving details of the flower-patterned white leggings she wore. Tiny captioned the post:
"What kind of legacy you trying to leave behind⁉️? Thx [sic] to our Big God & our Real 1's we ⬆️ but still reaching... @troubleman31."
In the last photo, Tiny turned her backside to the camera, flaunting her curves and gorgeous legs. She matched her chic look with white and black sneakers. 
Tiny's fans loved her post and left her with words of admiration in the comments section. One fan said she looked gorgeous while another loved her and her husband's combination. 
They were never really apart.
T.I. and Tiny have been together since 2001, married in 2010, and are parents to seven children. The rapper had three children before their marriage while Tiny also has a daughter, Zonnique, from a previous relationship. Together, they share three children. 
The couple has been in the middle of several scandals following multiple allegations that T.I. was cheating on his wife. It led to rumors that they were considering divorce. 
However, the rapper opened up about their relationship during an appearance on the "Tamron Hall Show," saying they were never really apart. T.I. also said the only thing that kept them together was staying together. 
Tiny rose to fame in the 90s as a member of the R&B vocal group, Xscape. She also wrote TLC's hit song, "No Scrubs" which earned her a Grammy Award. 
Recently, the 45-year-old recalled her roots when she shared an epic throwback rehearsal video of her and her other Xscape members while they were on tour. The post earned many likes and comments from Tiny's over 6.5 million Instagram followers.