Gabrielle Union Shows Daughter Wearing Yellow Bodysuit & Points Out Long Legs like Her Husband's
Gabrielle Union showed off the striking resemblance her daughter Kaavia James shares with her husband, Dwyane Wade, as she commented on their long legs. Little Kaavia looked adorable in a cute yellow bodysuit.
Gabrielle Union and Dwyane Wade's daughter, Kaavia James is growing up fast and looking like her basketballer father with each passing day.
A recent update on the actress' Instagram story highlighted the similar features the little tot shares with her dad. Union shared a photo of Kaavia and Wade standing some meters apart and staring at each other.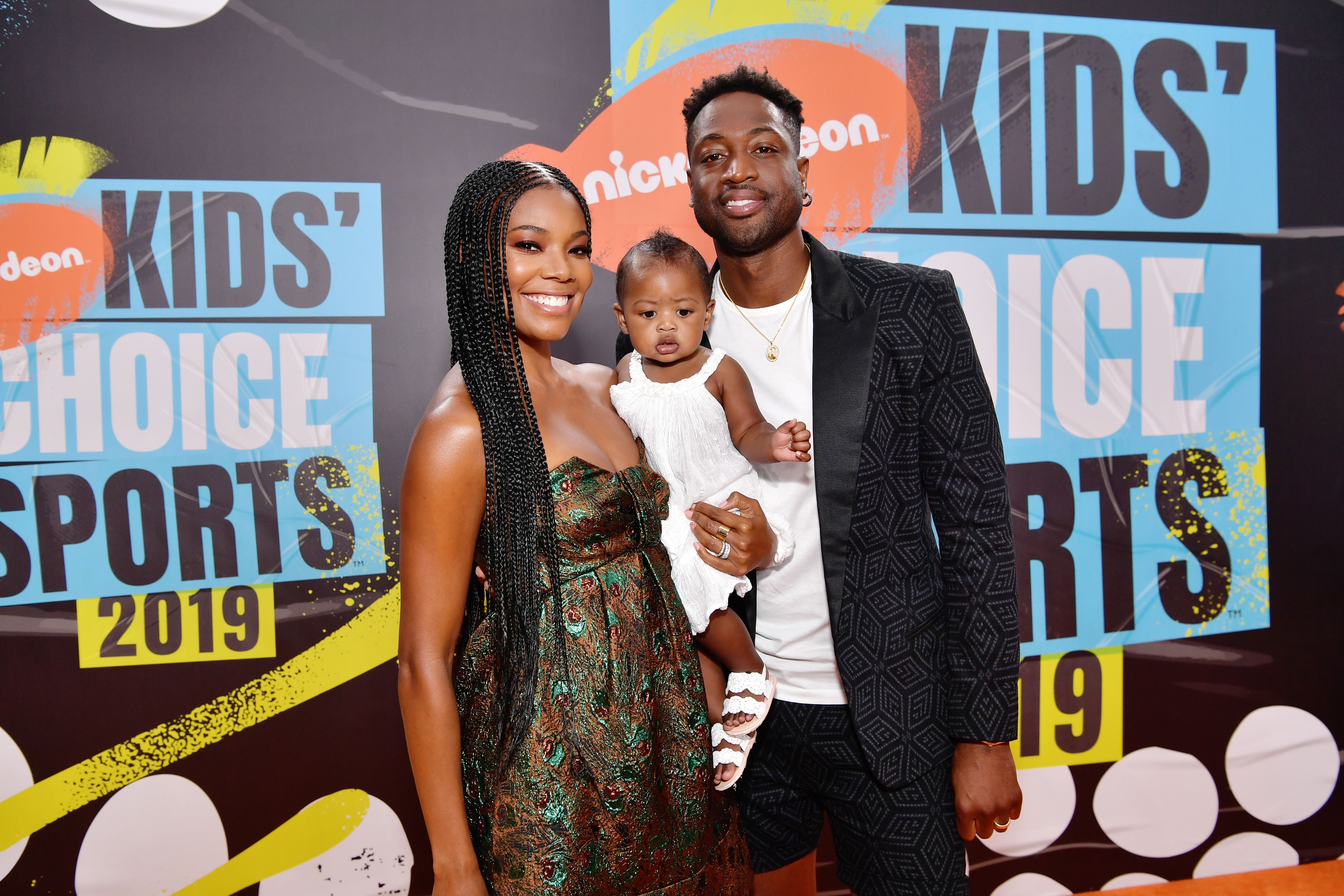 The proud father looked casual in a cool black T-shirt with green, yellow, and red print paired with basketball shorts and matching sneakers while Kaavia rocked a yellow cross-back bodysuit and a floral bucket hat.
[Kaavia's] sassy nature also inspired one of the greatest memes of this year that showed the toddler sitting on a couch.
While the one-year-old's face wasn't showing, her legs were on display and Union didn't fail to note how much it resembled her father's. She captioned the post "long-legged Wades," tagging both their Instagram handles.
In a second snapshot, she zoomed in on baby Kaavia giving fans a better glimpse of her chic yellow bodysuit which she matched with a pair of white and green Adidas sneakers.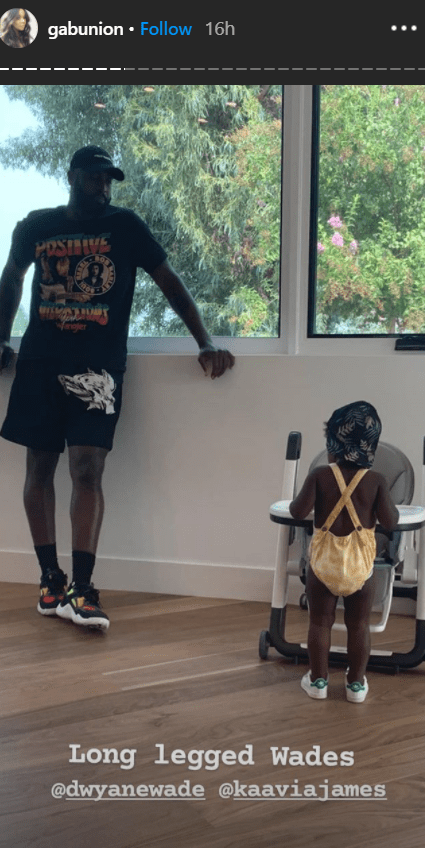 Since her birth, Kaavia has earned the moniker, "shady baby" with her sassy attitude, meme-like gestures, and hilarious responses to situations. In 2019, the toddler said her first words at just 9 months old but not without making fans laugh with her bold personality.
In a video shared by her mom, Kaavia said the words, "bye-bye," reciting it after her mom. According to Union, she expected her daughter's first word to be either mom or dad but Kaavia's no-nonsense personality was evident in her word choice.
Her sassy nature also inspired one of the greatest memes of this year that showed the toddler sitting on a couch with her arms in between her legs and a pensive look on her face.
The hilarious photo which has made rounds on the internet was liked over 600,000 times when Wade posted it on his Instagram page alongside the caption, "mood."
Fans may recall that the "Being Mary Jane" star and the former Miami Heat player welcomed their daughter in November 2018 via a surrogate. Kaavia's birth was undoubtedly a miracle for the couple after years of fertility struggles.
The actress has been open about her motherhood journey, revealing that she had suffered about nine miscarriages. Luckily, baby Kaavia brought an end to her travails, bringing joy not only to her parents but also to the world.