Ray Fisher Played Muhammad Ali on Stage — inside the Aspiring Actor's Life and Career
Actor Ray Fisher, best known for playing Cyborg in "Justice League," had zero feature film roles to his name before DC and Warner Brothers hired him. Now, his relationship with WB is less than perfect.
Born in September 1987, Ray Fisher used to be mainly focused on his career as a stage actor before WB hired him in 2014 to portray Victor Stone (Cyborg) in different movies of the DC Extended Universe.
Fisher claims that Whedon was "abusive" on set.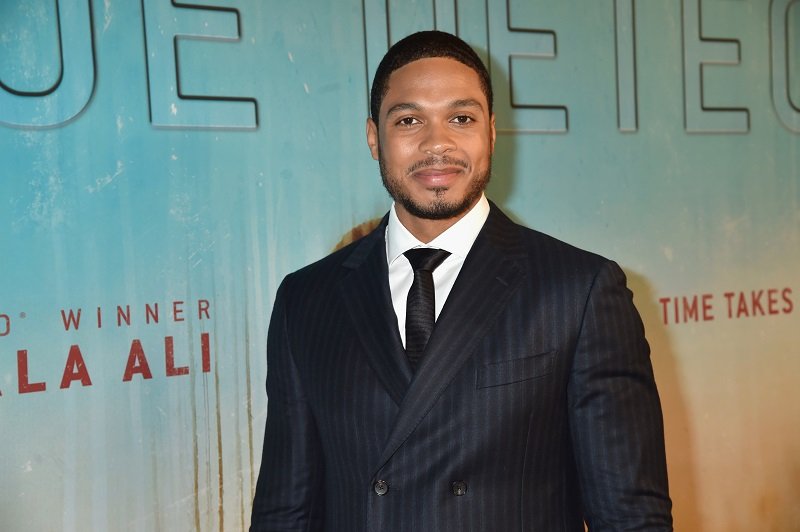 RAY FISHER'S EARLY CAREER
When Fisher was still in high school, he grew fond of acting after an English teacher encouraged him to audition for a school musical in his sophomore year.
After graduating, he took a year off and, after working odd jobs, he applied to the American Musical and Dramatic Academy in New York. During his time in the academy, he played different roles in the Shakespeare Theatre of New Jersey.
One of the most important theater gigs of his early career came when he was 24 years old and portrayed Tom Robinson in Harper Lee's "To Kill A Mockingbird."
In 2013, before making his debut on the big screen, Ray Fisher attracted a lot of attention when he starred in an off-Broadway production called "Fetch Clay, Make Man."
Wishing my dear friend @ray8fisher the happiest of birthdays! 🎉🎉🖤🖤🖤 pic.twitter.com/2dFiwXpArV

— Karen Bryson (@Karen_Bryson) September 9, 2020
RAY FISHER PLAYING MUHAMMAD ALI
Written by Will Power, the play was about Muhammad Ali's relationship with actor Stepin Fetchit. It ran at the New York Theater Workshop in September and October 2013, and Fisher received rave reviews for his portrayal of the late heavyweight champion boxer.
In order to nail the portrayal, Fisher had to put on 20 pounds of muscle, and it paid off as the New York Times praised not only his performance but his "smooth good looks" that justified Ali's claims that he was as pretty as a girl.
One year later, Warner Brothers put him on board the DC Extended Universe. Initially, not even Fisher knew what WB had prepared for him, but it was eventually revealed that they had a solo "Cyborg" movie planned for April 2020. More on that later.
His first appearance as Cyborg was a cameo in "Batman v Superman: Dawn of Justice" (starring Ben Affleck and Henry Cavill) released in 2016. However, his most prominent presence in the DCEU came one year later in "Justice League."
RAY FISHER'S ALLEGATIONS AGAINST JOSS WHEDON
As we all know by now, the novel coronavirus shut down the production of several films and TV shows and even delayed the release date of finished projects. However, Ray Fisher's solo "Cyborg" film was not affected by the pandemic.
In fact, it seems like WB simply forgot about it as it was the only film out of the ten announced in 2014 that never had a writer or director hired. To make matters worse, the relationship between Ray Fisher and WB has deteriorated.
For months, the actor has been publicly alleging that director Joss Whedon and producers Geoff Johns and Jon Berg mistreated him while filming "Justice League."
Fisher claims that Whedon was "abusive" on set and that Johns, former president of DC Entertainment, even threatened his career.
RAY FISHER SLAMMING WARNER BROTHERS' INVESTIGATION
It is important to point out that Zack Snyder was the movie's original director, but had to leave the production for personal reasons. Whedon replaced him and ordered plenty of reshoots that made it into the final version.
As Variety reported, WarnerMedia decided to launch an investigation following Fisher's allegations, but WB claims that Fisher has refused to participate in the interview. The actor, however, has been sharing his version of the situation on social media.
Apart from pointing out that WB hired a firm that is not independent of them, he accused the investigator of not contacting critical witnesses to favor WB's "false narrative and scapegoating efforts."
Actors who worked with Whedon in "Justice League" have sided with Ray Fisher, including Jason Momoa (Arthur Curry/Aquaman) and Kiersey Clemons (Iris West). Clemons' character was cut from Whedon's version of the film but is expected to appear in the Snyder Cut in 2021.