Brad Pitt and Jennifer Aniston's Reunions since Their Split — SAG Awards, Virtual Table Read & More
Brad Pitt and Jennifer Aniston ended their relationship in 2005, sending a wave of shock and sadness around the world. But the former couple has reunited quite a few times in the years since their breakup.
Considered the hottest couple back then, A-list celebrities Brad Pitt and Jennifer Aniston had one of the most talked-about relationships in the history of Hollywood.
However, fans worldwide were devastated when they announced their split in 2005 after five years of marriage. They cited irreconcilable differences as the reason for their divorce.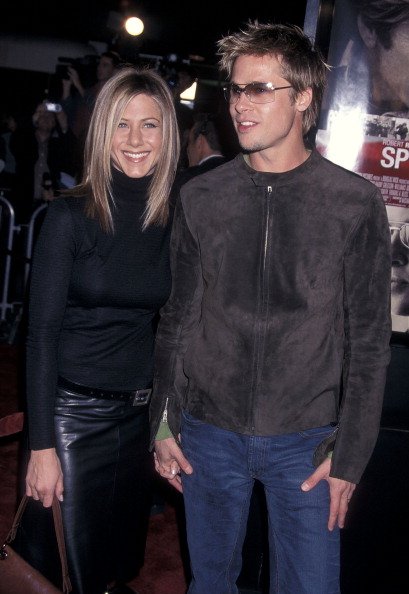 Since their split, there have been some glimmers of hope that Pitt and Aniston, who tied the knot in a private wedding ceremony in Malibu in July 2000, are on better than good terms.
The pair have actually reunited since Pitt's divorce from Angelina Jolie and Aniston's divorce from Justin Theroux. Take a look below at some of their biggest reunions so far.
SAG AWARDS 2020
At the recently held Screen Actors Guild Awards, Pitt and Aniston had a small reunion backstage. The former couple was photographed exchanging a light moment.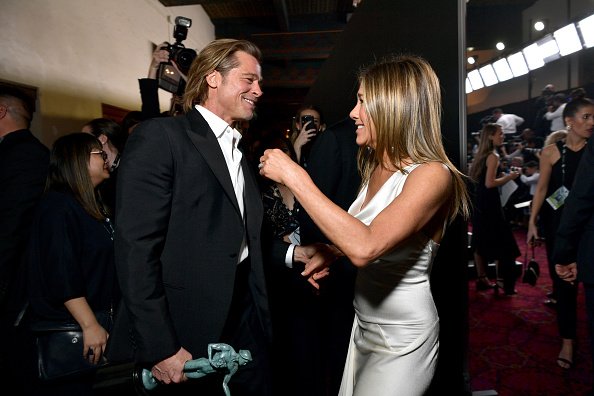 A source close to Pitt revealed to HollywoodLife that the actor orchestrated their run-in. During the reunion, the pair briefly hugged and exchanged pleasantries.
"The whole moment that lasted about a half a minute or a minute was spearheaded all by Brad," the source explained. "He was the person who wanted it to happen. They both left with a smile."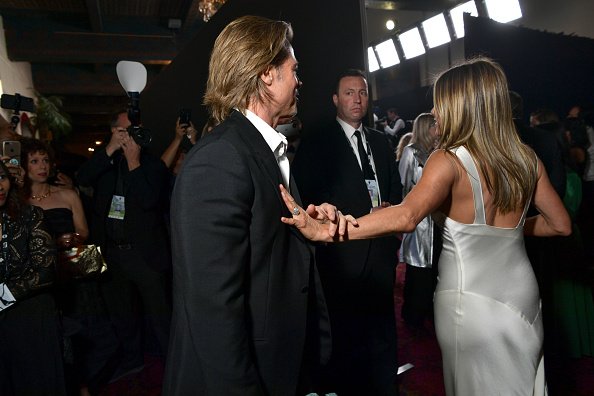 FAST TIMES AT RIDGEMONT HIGH
Along with the other megastars in Hollywood, Pitt and Aniston were all smiles in a photo taken from the recent "Fast Times at Ridgemont High" virtual table read.
Before the photo of all the stars surfaced online, an insider close to the amicable exes shared just how happy they were to be doing the table read together.
Pitt and Aniston joined Julia Roberts, Dane Cook, Morgan Freeman, Jimmy Kimmel, Shia LaBeouf, Matthew McConaughey, and more, for the virtual event.
The "Fast Times at Ridgemont High" virtual read will be live-streamed on Facebook and other social media platforms on September 17. It will mark the first time Pitt and Aniston have worked together since their divorce.
ANISTON'S BIRTHDAY PARTY
The actress's 50th birthday party was held at the Sunset Tower Hotel in Los Angeles, and one of her guests was Pitt. The event saw one of their more surprising reunions since their split.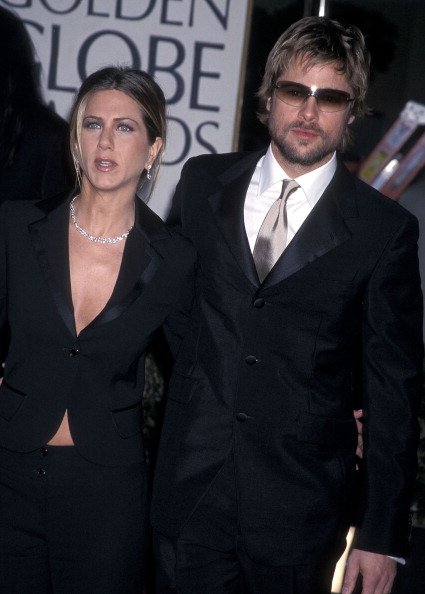 "They talked for just a little bit at her party," a source revealed to HollywoodLife. "It was very cordial, very nice. Everyone is in a good place with each other."
Aniston and Pitt also reunited at the actress's holiday party in December 2019. According to a source, the moment was incredibly meaningful for both, but especially to the actor, who had a divorce from Jolie a few years back.