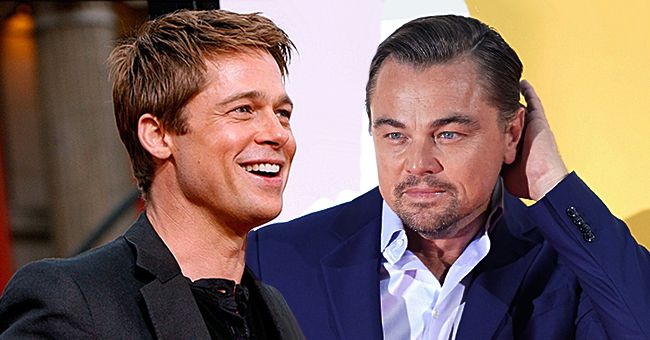 Getty Images
Brad Pitt Reveals Affectionate Pet Name He Got From 'Once Upon a Time in Hollywood' Costar Leonardo DiCaprio
Brad Pitt and Leonardo DiCaprio appeared together in the 2019 comedy-drama film "Once Upon a Time in Hollywood." In a recent interview, Pitt revealed the affectionate pet name he received from DiCaprio.
On January 19, the two of the biggest movie stars in Hollywood attended the 26th Annual Screen Actors Guild Awards at The Shrine Auditorium in Los Angeles, California.
Talking with PeopleTV on the red carpet ahead of the show, Pitt shared the affectionate pet name he got from DiCaprio, saying, "Lover. He calls me Lover. It's a bit confusing, but I roll with it."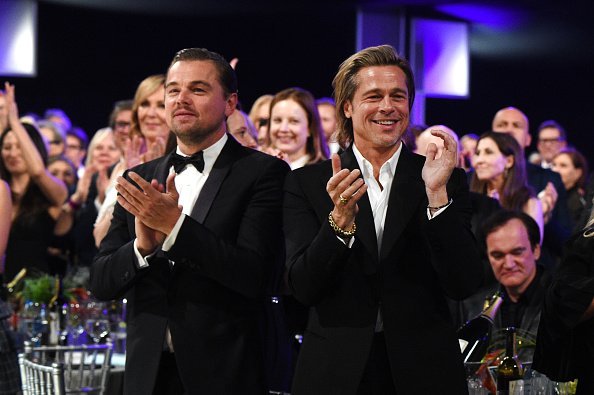 Leonardo DiCaprio and Brad Pitt at The Shrine Auditorium on January 19, 2020 in Los Angeles, California. | Photo: Getty Images
THEY RESPECT EACH OTHER
Pitt, who has received multiple awards, including two Golden Globe Awards for his acting, then explained the chemistry the costars share in their acclaimed movie. He said:
"I would say we're all pretty much rooting for each other, we all have respect for each other."
Pitt and DiCaprio proceeded with their "bromance" onto the dance floor after the SAG Awards ceremony. Hosted by PEOPLE, the pair danced the night away at the SAG Awards Gala.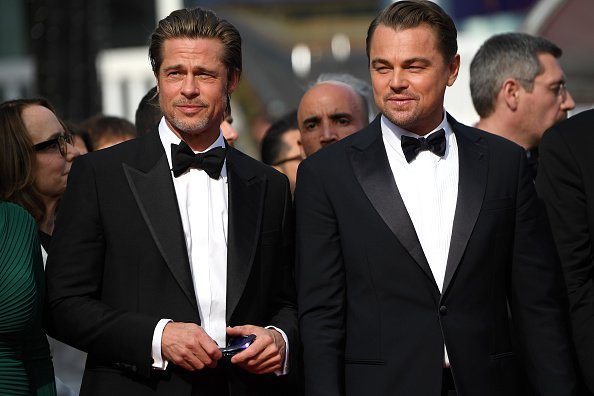 Brad Pitt and Leonardo DiCaprio at the 72nd annual Cannes Film Festival on May 21, 2019 in Cannes, France | Photo: Getty Images
FRIENDS IN REAL LIFE
As reported by The Sun, the actors have become great companions off-set. In fact, they enjoy making pottery together at Pitt's place.
Since his split with Angelina Jolie, Pitt has been a public enthusiast of the art for quite a while. Presently, he's imparting it to DiCaprio, and it has brought the actors closer.
He said if he does nothing, then he'll only be making situations of "fiery demise in his mind."
IT HAS HELPED HIM HEAL
A source told the outlet that DiCaprio loves coming over at Pitt's house to use his own sculpting studio. The source added that they sometimes spend time with Pitt's artist buddies.
In a 2017 interview with GQ Style, Pitt first opened up about sculpting and how it has helped him mend after his controversial split with Jolie. He said if he does nothing, then he'll only be making situations of "fiery demise in his mind."
So one day, he decided to go to the sculpting studio of one of his friends, and that was where his enthusiasm for sculpting began.
Pitt separated from Jolie in September 2016 after two years of marriage. The former couple had been together for 12 years. Their split resulted in a custody battle for their six children.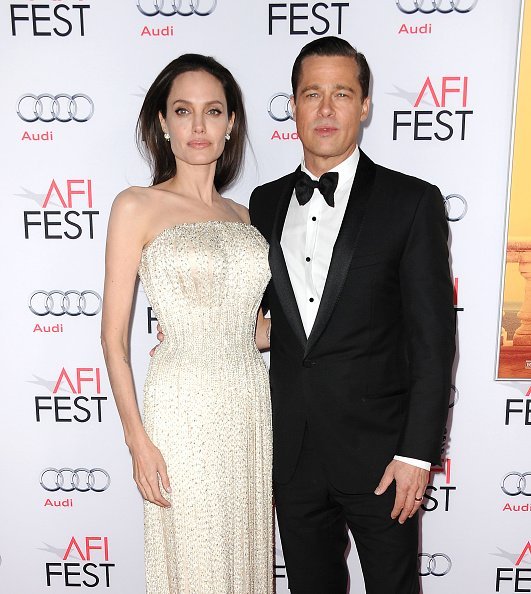 Angelina Jolie and Brad Pitt at TCL Chinese 6 Theatres on November 5, 2015 in Hollywood, California. | Photo: Getty Images
Throughout their divorce process, Pitt was making headlines because of the allegations that he was an abusive father. There's also an allegation that he battled substance abuse.
Though the actor admitted he had been dealing with alcohol addiction, he has denied being a bad parent to their children.
Please fill in your e-mail so we can share with you our top stories!