Former 'The Voice' Star Myracle Holloway Reveals She Donated a Kidney to Her Sick Boyfriend
The former "The Voice" star Myracle Hollaway has donated a kidney to her boyfriend, sharing the news with her Instagram followers. Here's what she had to say about it all. 
She made an impression on the judges when she appeared on "The Voice," now Myracle Hollaway is making headlines again, this time for her generosity. 
Recently, the singer's boyfriend, Stitch, revealed that he had been suffering from kidney failure after they were only working at 8%, which led to limited use of his legs and dialysis three days a week. 
However, things took a turn for the better when he revealed that he had received a kidney transplant from his donor and girlfriend, Hollaway. 
Stitch shared the news to his Instagram after the operation where he thanked his family and friends for their support before going on to say:
"Myracle....I dunno how to thx u for giving me a kidney but imma start by giving you my heart, I love you❣ [sic]."
Hollaway confirmed the news by taking to her social media to share some videos including one showing her in a hospital bed after the surgery.
In the Instagram live feed, the star explained that she had donated the kidney to her boyfriend, adding that while she was in pain, it was something that she was supposed to do. 
Philip Bailey of "Earth, Wind & Fire," was so impressed with her that he invited her to join the band on tour. 
In her video, Holloway also revealed that she had a new song that was inspired by her boyfriend called "Unbreakable Love."
The star shared a now-deleted touching video of herself beside Stitch's hospital bed singing the song and joked that she had to be careful not to open her stitches.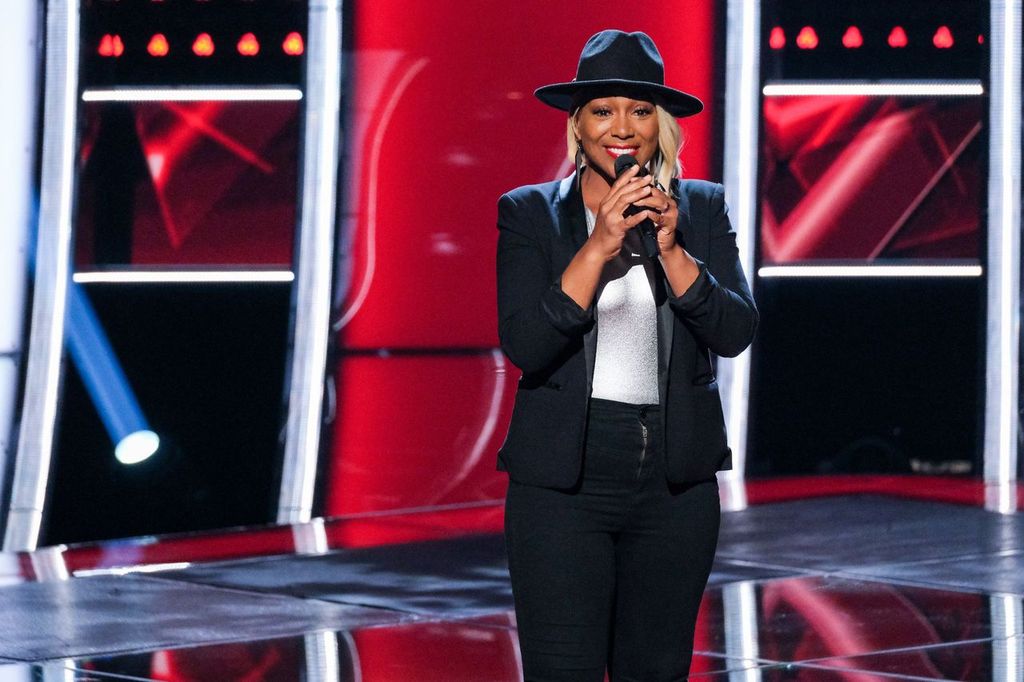 While she may have made a name for her self on "The Voice," Holloway was first discovered after she entered a singing competition after she finished high school. 
The singer caught the eye of Philip Bailey of "Earth, Wind & Fire," was so impressed with her that he invited her to join the band on tour. 
While on "The Voice", Holloway gave dynamic performances including a rendition of Whitney Houston's song, "I'm Your Baby Tonight."
By the end of her set, the judges gave her a standing ovation with Kelly Clarkson calling her a champion and Gwen Stefani describing the performance as incredible.