Glimpse into Sterling K Brown and His Wife Ryan Michelle Bathe's Romantic Love Story
"This Is Us" star Sterling K. Brown and his wife, actress Ryan Michelle Bathe, have been married for over a decade and are still going strong as one of Hollywood's sweetest power couples.
In 2007, "This Is Us" actor Sterling K. Brown tied the knot with his stunning wife, actress Ryan Michelle Bathe after being together for many years.
Brown and Bathe's incredible love story began when they first met in 1998 while they were students at Stanford University and resided in the same dorm. Both already on the path of acting, the pair got to star in plays together.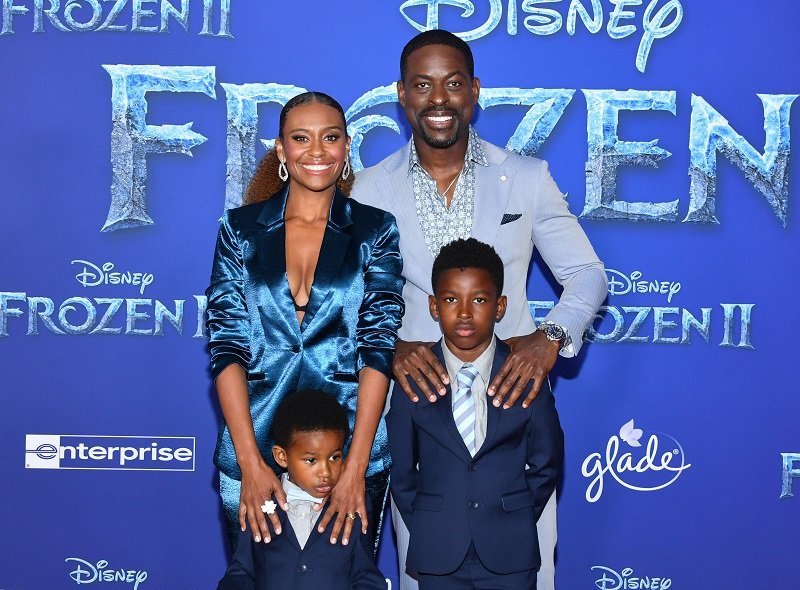 The actress snuck into the place where Brown was auditioning for the August Wilson play, "Joe Turner's Come and Gone." Watching Brown act so perfectly at such a young age, 17, made Bathe realize that he had a great amount of potential in him.
The romance did not start right away back then. They were first friends who bonded over their shared upbringings. They discovered that they both came from St. Louis and found out that they were born in the same hospital and their parents also attended rival high schools.
At that time, Bathe was in a relationship with someone, so being buddies was as close as they would get. However, later on in college, they ended up dating on and off before eventually breaking up for almost four years. 
After being apart for so long, Brown realized that she was the one for him and he had to make it right. He sought her out and they reconnected, trying out a long-distance relationship. It worked!
The actor humorously said that Andrew and Amaré loved the Disney movie but were not particularly impressed by his role.
They finally exchanged vows in 2007 after being solidly together since 2004. The husband and wife got to act alongside each other in "Army Wives" and Bathe even had a recurring role portraying Yvette, the mother of one of young Randall's friends in season one of "This Is Us."
Bathe has also made her mark across Hollywood like her hubby and has reportedly starred in several shows, including "Empire," "How I Met Your Mother," and "Trauma."
The actor and actress have two children, their sons Andrew and Amaré. The stellar actor also joked that his boys were not the typical kids, and surprisingly did not appreciate their father being in "Frozen 2."
The actor humorously said that Andrew and Amaré loved the Disney movie but were not particularly impressed by his role. Seeing him die in "Black Panther," however, did the trick, and he even joked that they might have been a little traumatized. 
Brown is clearly a proud and amazing dad, and that is no surprise because he gets to parent his incredible kids with his amazing and beautiful wife, Bathe.