Tyra Banks Praises Ex-host of DWTS Tom Bergeron as She Talks about Her New Role on the Show
On Monday, September 14, 2020, Tyra Banks officially began her duties as the new and sole host of "Dancing with the Stars." However, in a recent interview, she praised the previous hosts for their work.
"Dancing with the Stars (DWTS)" season 29 premiered this week with its new host Tyra Banks. The "America's Next Top Model" host also serves as the executive producer on the ABC show.
Speaking to "People" magazine, she revealed that she respected the series' large audience and it's status as one of television's biggest shows. She explained that her intention was not to change everything as the producer.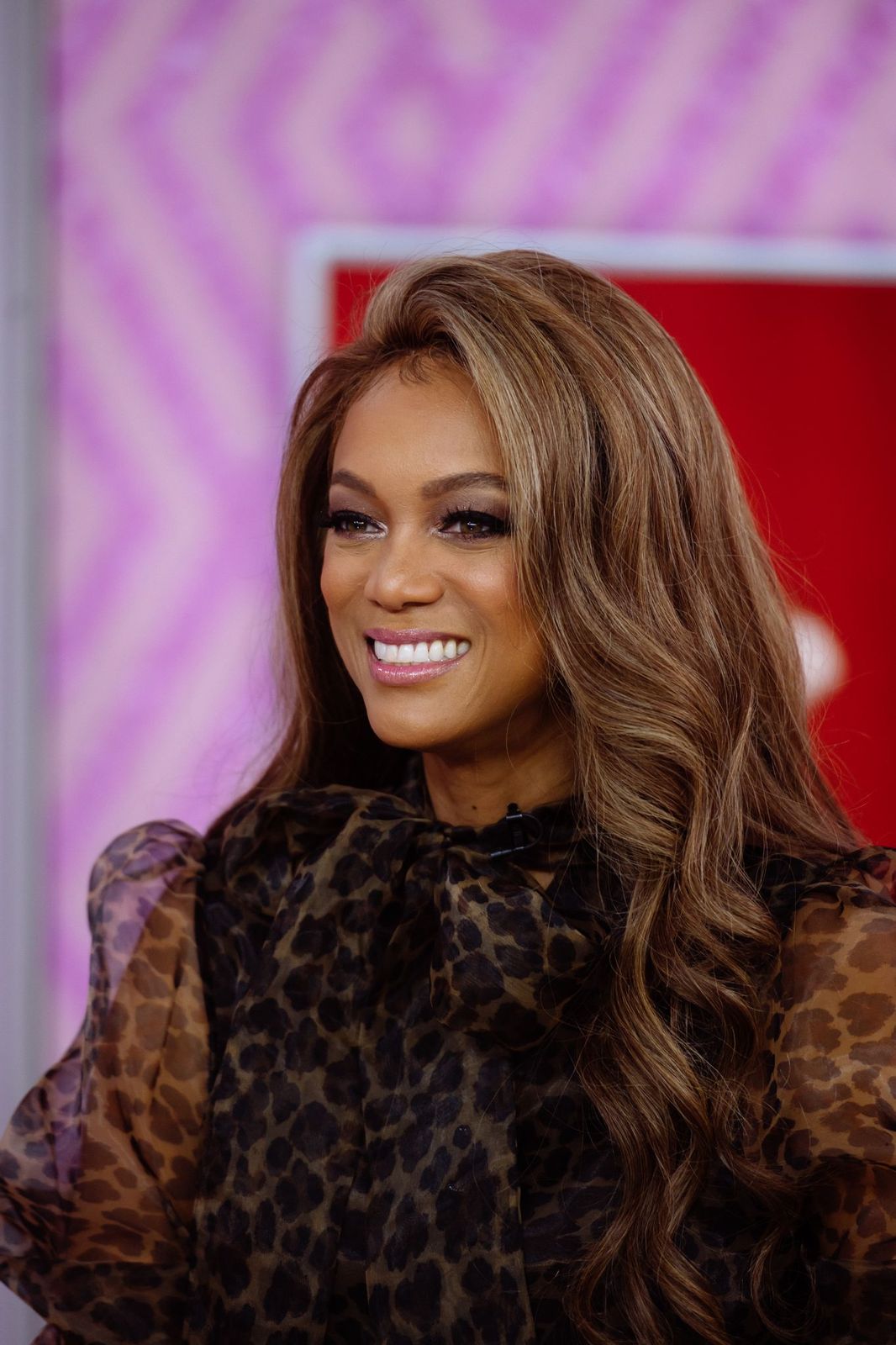 BANKS TREADS CAREFULLY
Banks noted how changing everything would be bad for business and a stupid move for someone in leadership. She revealed how she'd researched, listened to fans, and cut off half of her ideas to accommodate viewers.
However, there are other ideas that she's stuck to and intends on implementing but with respect for the show. The television host stepped into the shoes of longtime co-hosts Tom Bergeron, 65, and Erin Andrews, 42.
HOW TYRA FEELS ABOUT TOM
Speaking honestly about taking on Bergeron's role, the star noted: "I have serious shoes to fill." She also added how she felt about her predecessor stating:
"I have respect for him."
Banks' confessed that she'd spent some time mulling over ABC's offer when they called her because of the big task of filling in for Bergeron. She called her mother wanting to know if she'd manage to freshen up the show and her parent supported her.
TOM & ERIN'S EXIT
On July 13, 2020, Bergeron shocked fans when he tweeted about his surprise exit. Andrews followed suit when she also shared that the network had also let her go.
BERGERON'S REACTION TO EXIT
Since his departure, Bergeron has seemingly taken his firing in his stride by making jokes about it. When ABC released a poster of Bank with silver bedazzled lips that looked like a mirrorball for a promo, the longtime former host joked about it.
This Just In: National Association of Lip Safety cautions against applying multiple small mirrors on mouth. One bad chew and it's 7 years of bad luck 😳😉 pic.twitter.com/5umhXb7zVp

— Tom Bergeron (@Tom_Bergeron) September 3, 2020
TAKING IT IN HIS STRIDE
He tweeted a funny image of himself with a mirrorball in place of his own lips and joked about taking care of re-creating such a photo. The television personality joked that one could get seven years of bad luck if they accidentally chewed the glass.
I love what Tom Bergeron added to his twitter bio 😂😂😂😂😂 pic.twitter.com/wHzOHpPWa3

— Allison the disney Diva is fully vaccinated (@Daviesallison1A) September 2, 2020
TEASING DWTS
He also changed his Twitter biography to read: "Former Co-Host of 'Footwork With the Famous.'" Despite several fans stating how they weren't going to watch DWTS anymore without Andrews and Bergeron, the show still performed well on Monday.
I'm so excited to share that the ratings for @DancingABC premiere episode were up 30%! The crew and cast brought it and I thank them for their dedication and next-level fierceness in the ballroom - in front of and behind the camera! 💃🏽

— Tyra Banks (@tyrabanks) September 15, 2020
DWTS PREMIERE PERFORMS WELL
The celebrity dance competition's premiere was the highest-rated since 2017's season 25. On September 22, 2020, "Dancing with the Stars" will have its second episode, however, from September 28, 2020, it will return to Mondays on ABC.