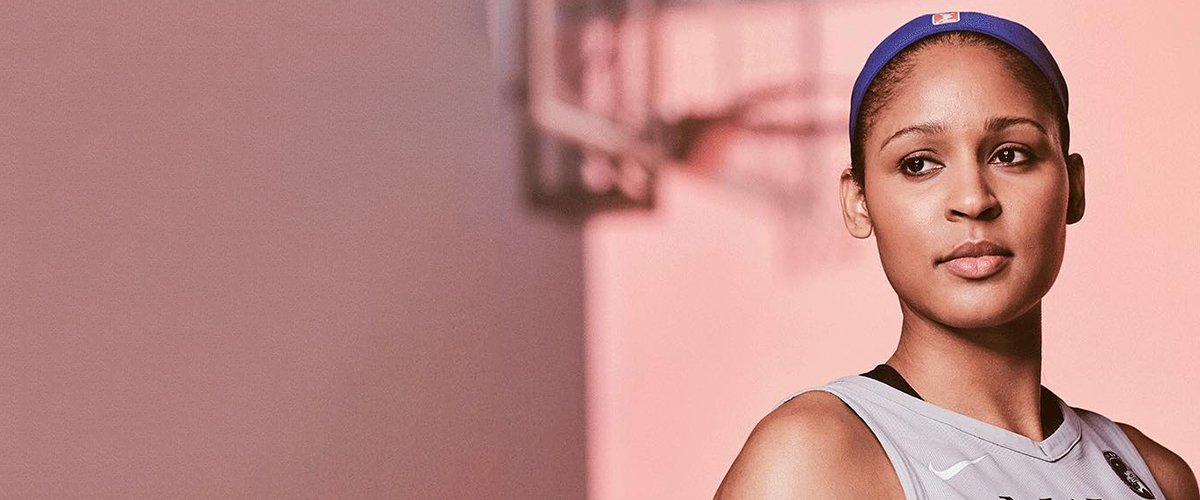 Getty Images
Maya Moore's Husband Was Wrongfully Sentenced to 50 Years — Facts about Her Personal Life
Professional basketball player Maya Moore, currently a member of the Minnesota Lynx of the Women's National Basketball Association, married the man she helped get out of prison.
Born in June 1989, Maya Moore was raised by Kathryn, a single mom. They spent 11 years in Jefferson City, Missouri, before eventually moving to Charlotte, North Carolina, and then to the suburbs of Atlanta.
[Jonathan] knew he wanted to marry her during his time in prison.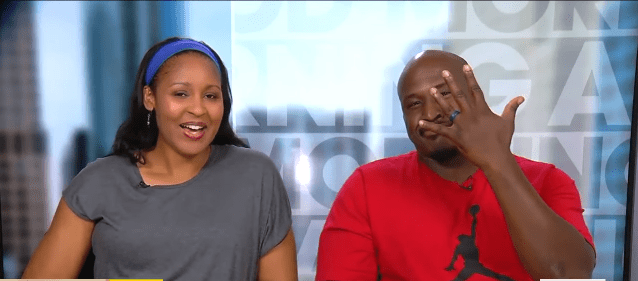 Maya Moore and Jonathan Irons during an interview with "Good Morning America" in September 2020 | Photo: YouTube/Good Morning America
MAYA MOORE'S RELATIONSHIP WITH HER MOTHER
Maya and her mother have been inseparable since day one. Even when Maya started studying at the University of Connecticut, Kathryn moved with her. When Maya played basketball in China, Kathryn went along.
The professional basketball player also admitted that the greatest lesson she learned from her mother was to be prepared, which is probably one reason for her incredible sports career (titles in the WNBA, EuroLeague, WCBA, and other individual accolades).
If being considered one of the greatest female basketball players in history wasn't good enough, Maya Moore has proven several times that she is also very involved in social justice.
In July 2016, for example, Maya joined other WNBA players and coaches in a press conference to discuss police brutality. She admitted that they were "really hurting," especially because it was happening in their "backyard" of Minneapolis.
For that reason, they felt the need to be more humans rather than just athletes and speak up about it.
MAYA MOORE FIGHTING FOR SOCIAL JUSTICE
Raising her voice about police brutality is not the only thing that Maya has done to fight social injustice, though. At the height of her career, Maya decided to step away from basketball to help Jonathan Irons get out of jail.
Two decades ago, when Jonathan was 16 years old, he was tried and convicted as an adult (just like what happened to Korey Wise in 1989, a case shown in Ava DuVernay's "When They See Us") for the burglary and shooting that took place at the home of Stanley Stotler.
Although Jonathan kept claiming that he was innocent and had been wrongly identified during the lineup, he was sentenced to 50 years behind bars.
In 2007, Maya met Jonathan through a prison ministry in which her extended family in Missouri took part, and their connection was so strong that the WNBA star started looking for ways to prove his innocence and take him out of jail.
JONATHAN IRONS RELEASED FROM PRISON
Finally, in March 2020, judge Daniel Green considered that many problems took place when the case was under investigation, mainly focusing on a fingerprint report that was never provided to Jonathan's defense team.
After spending 22 years behind bars for a crime he didn't commit, Jonathan's conviction was vacated, and he made it out of Jefferson City Correctional Center on July 1, 2020.
Talking to Robin Roberts, Maya Moore revealed that she felt she could finally rest when Jonathan walked out of prison a free man, which is why she simply fell to her knees. She added:
"I mean, I've been standing, and we've been standing for so long – it was an unplanned moment where I just felt relief."
MAYA MOORE MARRIED JONATHAN IRONS
Although Jonathan has spent most of his life in jail, he revealed that he has no hard feelings toward the man who wrongly identified him, adding that Stotler, who was shot twice at his home, was also a victim.
Two months after Jonathan was released from prison, he and Maya surprised the world after announcing that they had quietly married. Maya Moore's husband is nine years older than her, and she met him when she was 18 years old.
As The Guardian reported, Jonathan proposed to Maya shortly after being released. He pointed out, though, that he knew he wanted to marry her during his time in prison, but being in a relationship with a man in prison is "difficult and painful."
Jonathan didn't want Maya Moore to feel trapped with him either, so he waited. It was all worth it as they are happily married and enjoying their lives away from jail.
Please fill in your e-mail so we can share with you our top stories!