Getty Images
Louise Ford Is Rowan Atkinson's Girlfriend More than 20 Years His Junior
Hollywood actor Rowan Atkinson and his partner Louise Ford started dating soon after the star divorced his wife of 24 years, Sunetra Sastry. The couple already shares a daughter, Isla, who they welcomed in December 2017.
Rowan Atkinson and Louise Ford became a couple the same year the actor split from his wife in 2014, with their divorce finalized in 2015. There has been much interest in Atkinson's relationship with Ford, mainly because Ford's partner is much older than her.
The 67-year-old actor and the actress have received much scrutiny from the media, especially the UK tabloids, regarding their relationship. The media didn't hold any punches when Atkinson and Ford went public with their romance in 2014.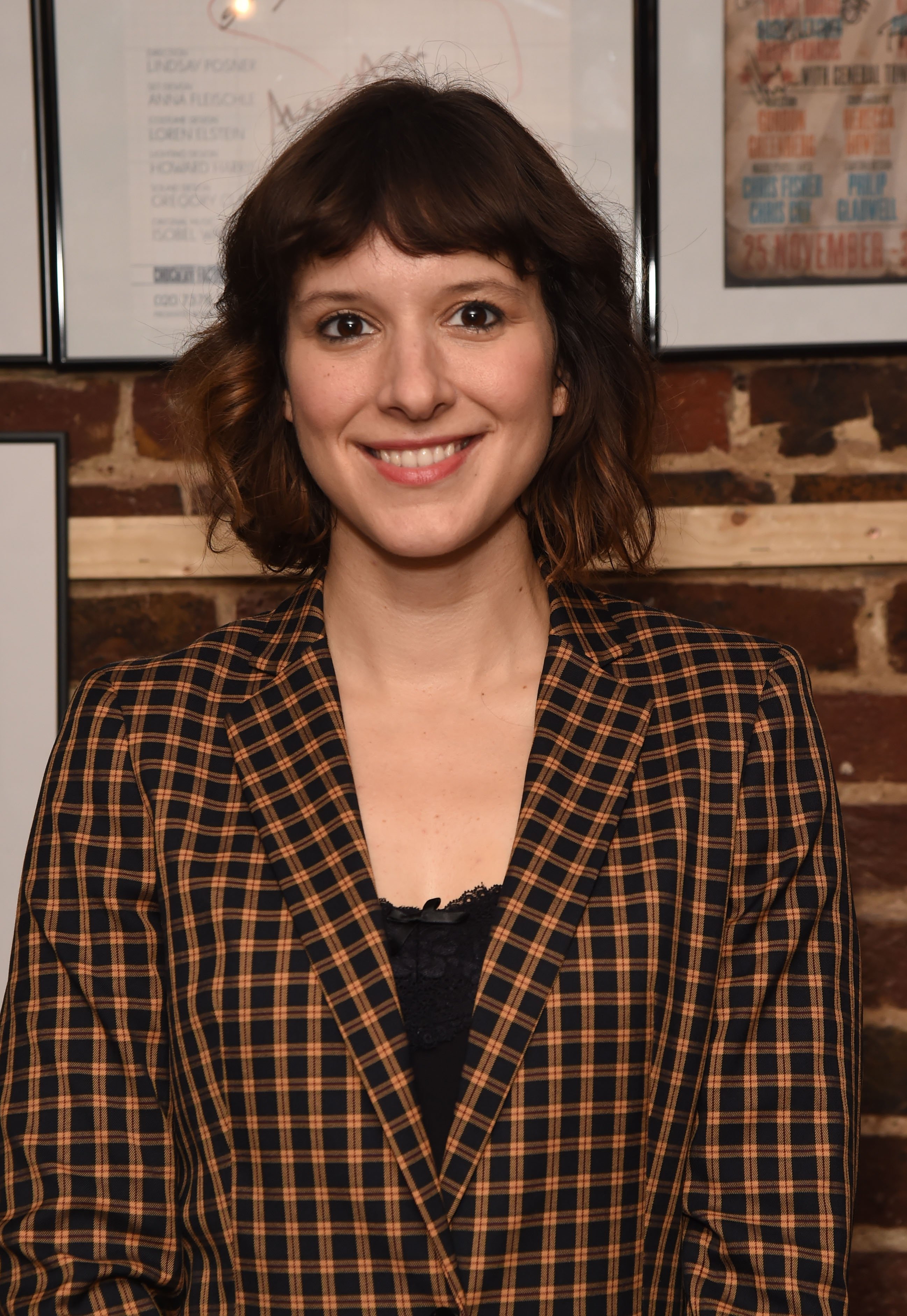 Louise Ford attends the press night performance of "The Watsons" on September 30, 2019, in London, England. | Souce: Getty Images
However, the couple has not allowed heavy media scrutiny to come between them but has remained committed to each other. Find out more about the pair's relationship.
LOUISE FORD WAS BORN INTO A LOW-INCOME FAMILY
Louise Ford has come a long way from her very humble beginning. The actress grew up in Bexley and was raised by her father, a gas fitter, and her mother, who worked with people with disabilities.
Ford attended a grammar school and later bagged a degree in English at Southampton University. After her University education, she went to Rada alongside Tom Hiddleston and Gemma Arterton.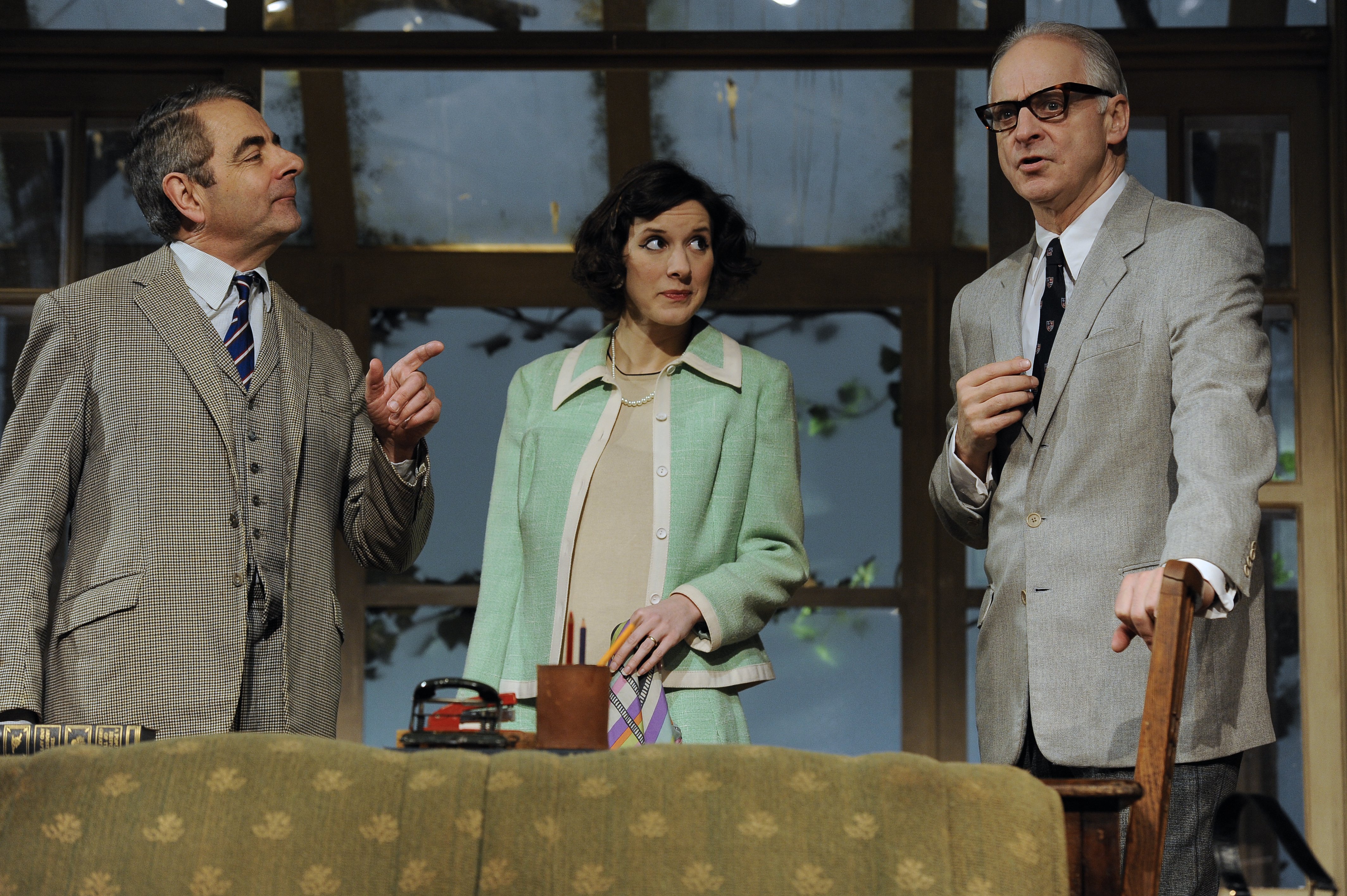 Rowan Atkinson, Malcolm Sinclair, and Louise Ford in Simon Gray's "Quartermaine's Terms" at Wyndham's Theatre in London. | Source: Getty Images
Ford's parents were low-income earners, and initially, they were not too impressed with their daughter's career path. Ford explained, "My parents were proud when I went to uni, less pleased when I wanted to be an actor, then more pleased when I went to Rada. My mother would love it if I were in Midsomer Murders."
The actress stays away from social media platforms like Facebook and Twitter. She said once that she prefers to listen to albums on her record player she got as a gift instead of being on social media.
Ford began her career taking roles within the comedy circuit. She also featured on sketch shows alongside other talented women like Yasmine Akram and Cariad Lloyd. Besides her acting career, Ford's romantic life has also experienced a dramatic change, culminating in her becoming a first-time mom in 2017.
LOUISE FORD PLAYED KATE MIDDLETON
Ford has made a few appearances both on television and on the big screen. The actress is known for the 2004 film "Doc Martin," 2007's "M.I.High" and "Misfits" in 2009. She was also in the 2016 TV series "Crashing." Her latest project was a role in the 2021 short film "The Dinner Party."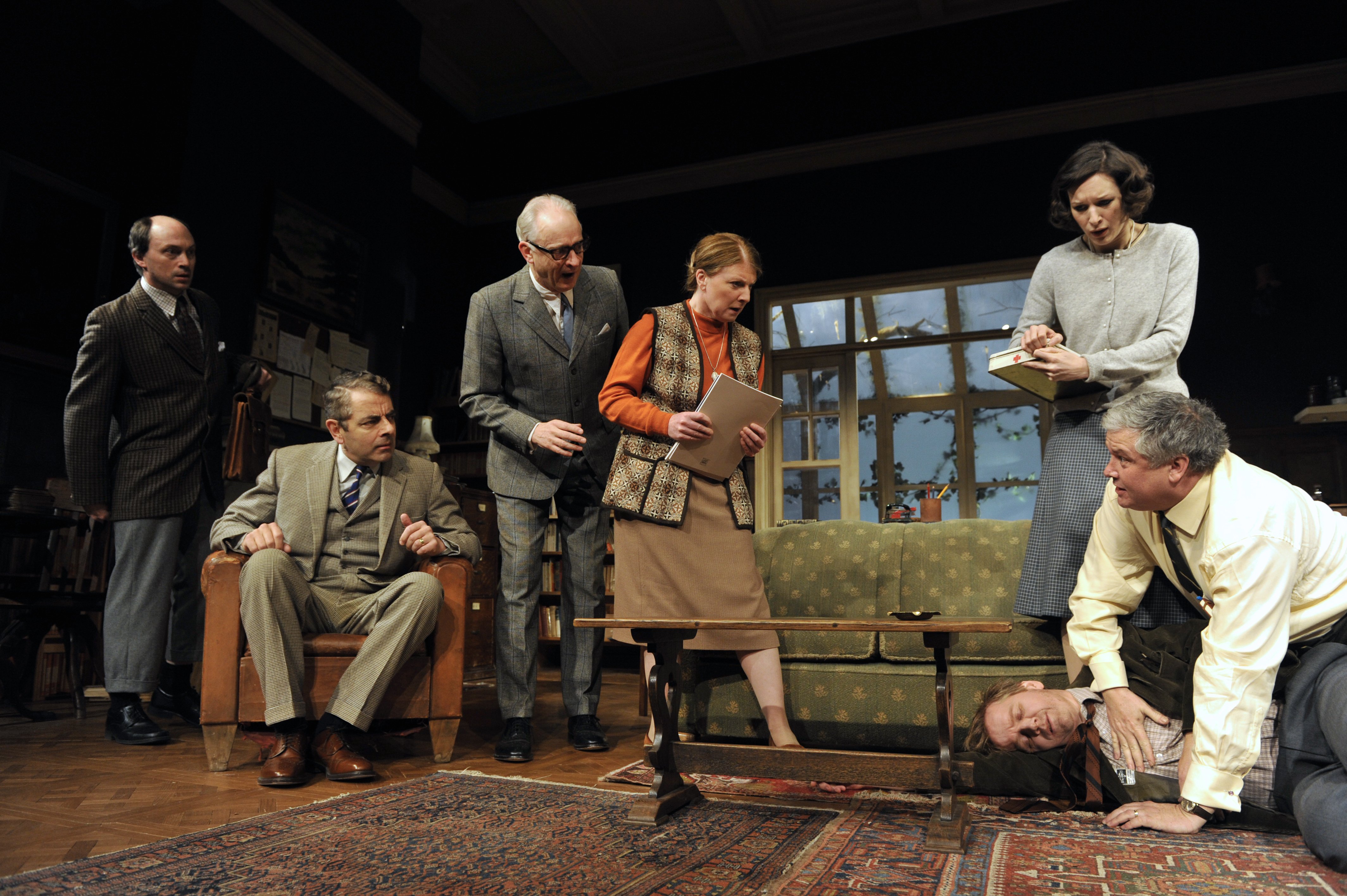 Rowan Atkinson and Louise Ford in Simon Gray's "Quartermaine's Terms" at Wyndham's Theatre in London. I Source: Getty Images
Initially, Ford had minor roles; she made her first appearance in "Law & Order: UK." The actress played a cameo role as a character named Sharon in one episode of the show. She got another small part in the series "Misfits," also appearing in one episode. Ford's first starring role was in the series "Crashing," where she played the role of Kate.
In her whole acting career, Ford's most significant project was "The Windsors," a series that aired on Channel 4. She played Kate Middleton in the series, a comedy soap opera depicting the lives of the British Royal family.
Ford appeared in all three seasons, which ran from 2016 to 2020. She has since expressed that she's not worried about "staunch royalists" being offended by the series since the series is "big and silly." She also revealed that she doesn't have strong views on the royal family but said she felt sympathy for the Duchess.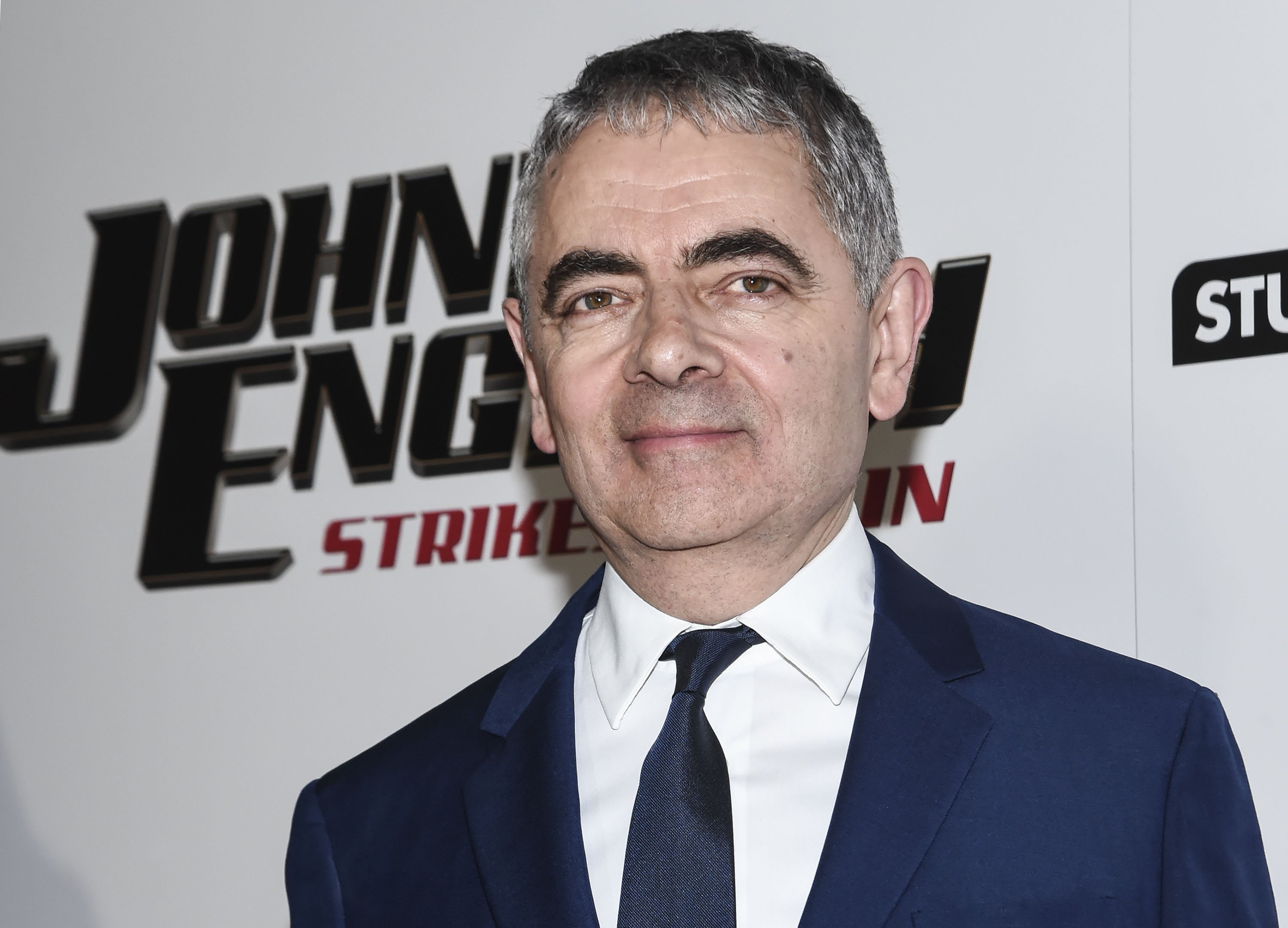 Rowan Atkinson attends the "Johnny English Strikes Again" New York Screening on October 23, 2018, in New York City. I Source: Getty Images
LOUISE FORD'S PERSONAL LIFE
Louise Ford has gotten attention from the media for various reasons. One of them is her very controversial romantic life. The actress has been blamed by some for causing the end of Atkin's 24-year marriage. But that's not all; Ford is also said to have ended her previous relationship brashly.
Before dating Rowan Atkinson, Louise Ford was in a relationship with comedian James Acaster. During a standup routine in 2019, Acaster revealed he learned that his girlfriend Louise Ford had dumped him for Atkinson by reading it in the newspaper.
The standup comedian had been dating Ford for two years when she met Atkinson in 2013, while they co-starred in a West End play. Acaster revealed he noticed a distance forming between himself and Ford after taking up the role alongside Atkinson.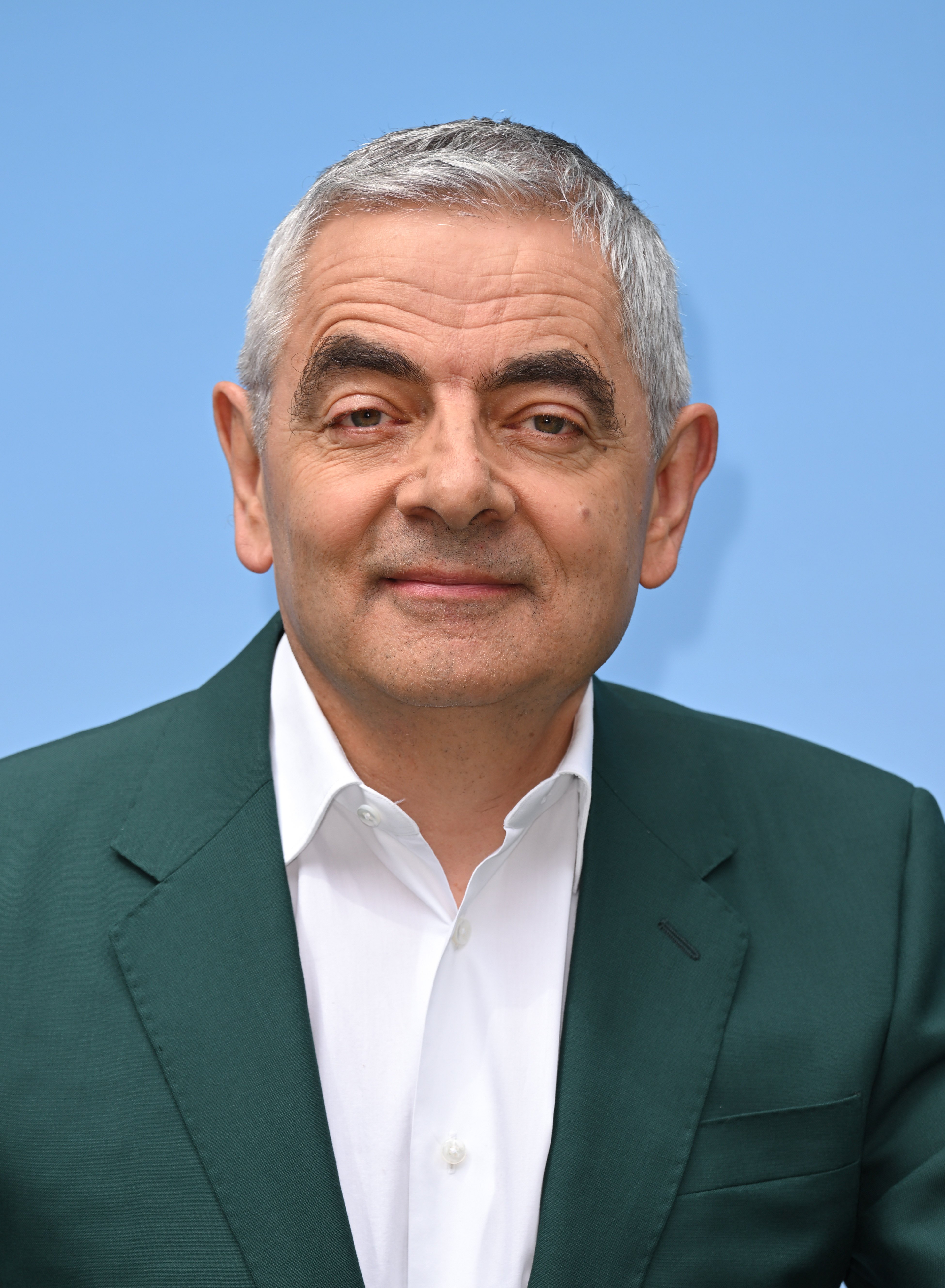 Rowan Atkinson attends the UK Premiere of "Man Vs Bee" on June 19, 2022, in London, England. I Source: Getty Images
LOUISE FORD'S LOVING RELATIONSHIP WITH ROWAN ATKINSON
Despite the initial drama surrounding their relationship, Ford and Atkinson remained together, and in 2016, she moved into the "Blackadder" star's £4.65million cottage in North London.
In November 2017, Ford flaunted her growing baby bump while shopping in North London, confirming reports that Atkinson was going to become a father for the third time. The couple eventually welcomed their first child together, daughter Isla Atkinson in December 2017.
In 2019, Atkinson proved that family came first when he made the shocking announcement that he would take some time off work to care for his daughter so that Ford could focus on her career.
The actor reportedly threw a "wild" party for Ford to celebrate her 40th birthday. The celebration, which took place at Lucknam Park Hotel in Wiltshire, could allegedly be heard from four miles away. Some community members reportedly complained about the disturbance they said "terrified" their dogs.
In 2022, the couple moved into their new home in Ipsden, England. Atkinson bought the 1930s Handsmooth House in 2006 and renovated it by installing a modern glass and steel mansion.
Despite sharing a nearly 30-year age gap, the lovebirds claim it has never been an issue. Along with their daughter, Rowan Atkinson and Ford make a beautiful family, and fans are already speculating a wedding between the adorable couple.
Please fill in your e-mail so we can share with you our top stories!