Fantasia Barrino's Son Dallas Is Growing up Fast as He Poses like 'Sonic' in This Cute Photo
Acclaimed singer Fantasia Barrino recently showed off her charming 8-year-old son, Dallas, in an adorable snap that shows him mimicking beloved cartoon character Sonic.
"American Idol" champion Fantasia Barrino took to her Instagram Story to update her fans with a lovely snap of her son, Dallas, who appears to be growing up fast.
In the photo, the charming boy is seen striking a pose popularized by the cartoon character Sonic the Hedgehog, an image of which is printed on his black-and-red long-sleeved shirt.
Dallas bends his back and stretches his arms backward. He has one leg forward as he smiles shyly for the photographer, presumably his mom. He doesn't look directly at the camera.
At the bottom part of the photo, the singer wrote in blue text, "Dallas & Sonic." The boy wears skin-tight long pants and a pair of shoes similar to Sonic's.
Barrino, a high school dropout, pursued her dream of becoming a singer, determined to leave her dark past behind.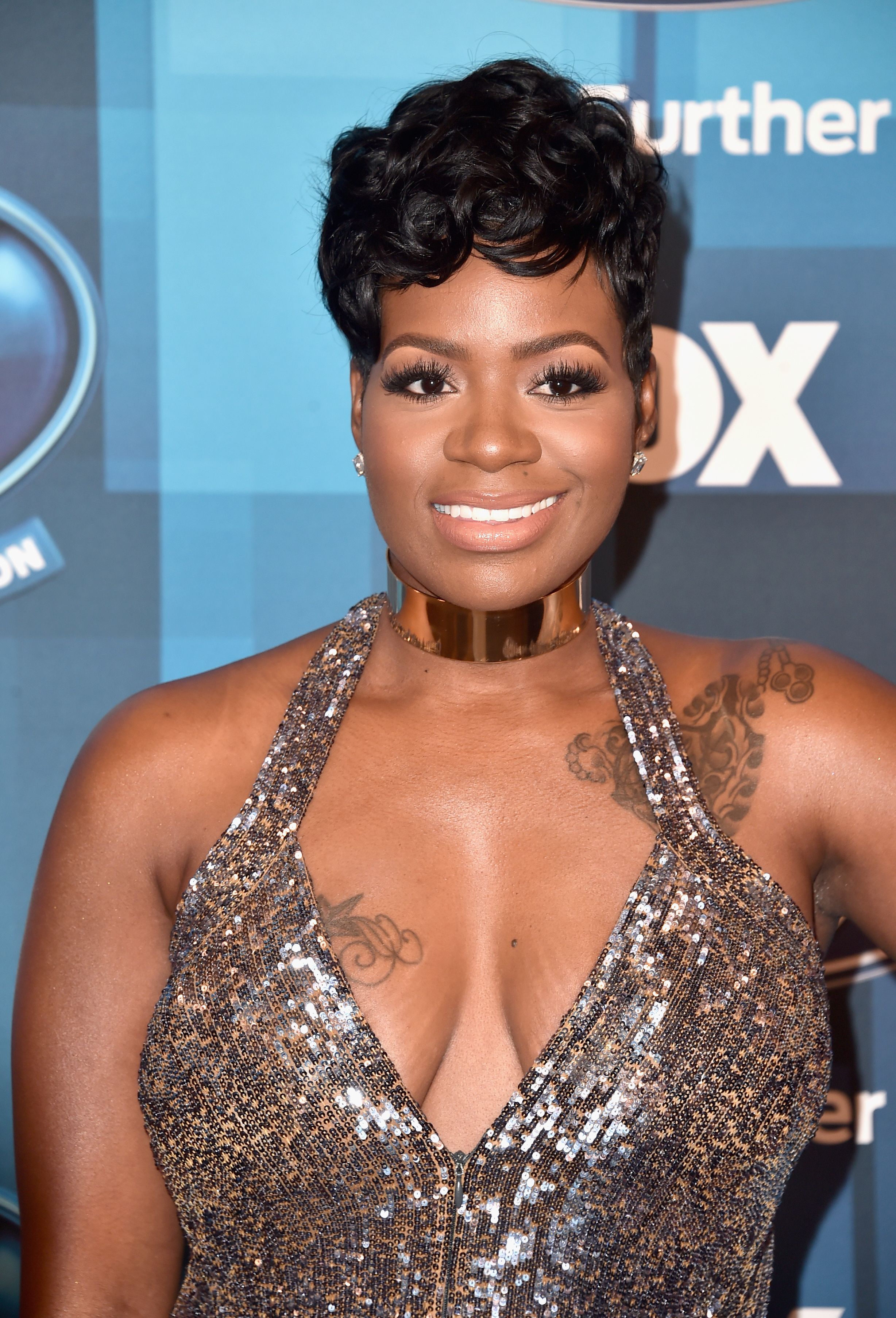 Barrino, who gave birth to Dallas in December 2011, proudly posted the lively snap for her more than 4 million followers on Instagram. It was a delight for her fans as the Grammy winner rarely shares photos of her son.
Barrino seems well past the controversy that surrounded the birth of Dallas. She made headlines after speculations surfaced that she had a relationship with Antwuan Cook while he was still legally married.
It was also reported that his ex-wife, Paula Cook, sued the singer over her relationship with her then-husband. But all parties seem to have buried the hatchet.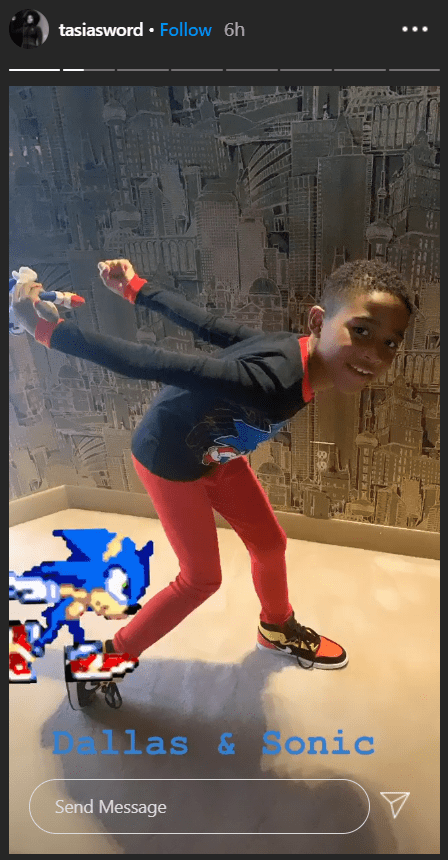 Barrino, who is also mother to 19-year-old Zion, once publicly expressed her gratitude for "the great relationship" she has with her son's stepmom and dad. 
The singer is now married to businessman Kendall Taylor. Her family continues to expand, too. In 2016, at the age of 32, she became a grandma after her stepson, Treyshaun, welcomed his baby with girlfriend Kayla. At the time, she nicknamed herself, "Glam Mom."
The third "American Idol" winner had been an inspiring figure for many when she competed in the show as a single mother.
Barrino, a high school dropout, pursued her dream of becoming a singer, determined to leave her dark past behind. She was a victim of domestic abuse. As she rose to fame, she dedicated her music to struggling single moms.
It seems that Barrino has finally found the happiness that eluded her in the past. She tied the knot with Taylor twice: first in 2015 and then on Christmas Day of 2016.
Earlier, Barrino paid a heartfelt tribute for her husband's late grandmother, Annie Lacy. She took to social media to express her grief and reminisce about their happy times together.
She shared a snap showing her husband embracing his grandmother. According to her, her husband and Lacy met again three years ago after 25 years of not seeing each other.