Ashley Tisdale from 'High School Musical' Announces Her 1st Pregnancy with Sweet Baby Bump Pics
American actress and "High School Musical" star announced her first pregnancy with new adorable baby bump photos on her Instagram feed just yesterday.
"High School Musical" star Ashley Tisdale, much to the surprise of her fans and followers, announced her first pregnancy with sweet baby bump photos on her Instagram feed. 
The star revealed no prior information about the coming baby, so the photos posted yesterday have already begun making rounds as it came as quite a shock to everyone.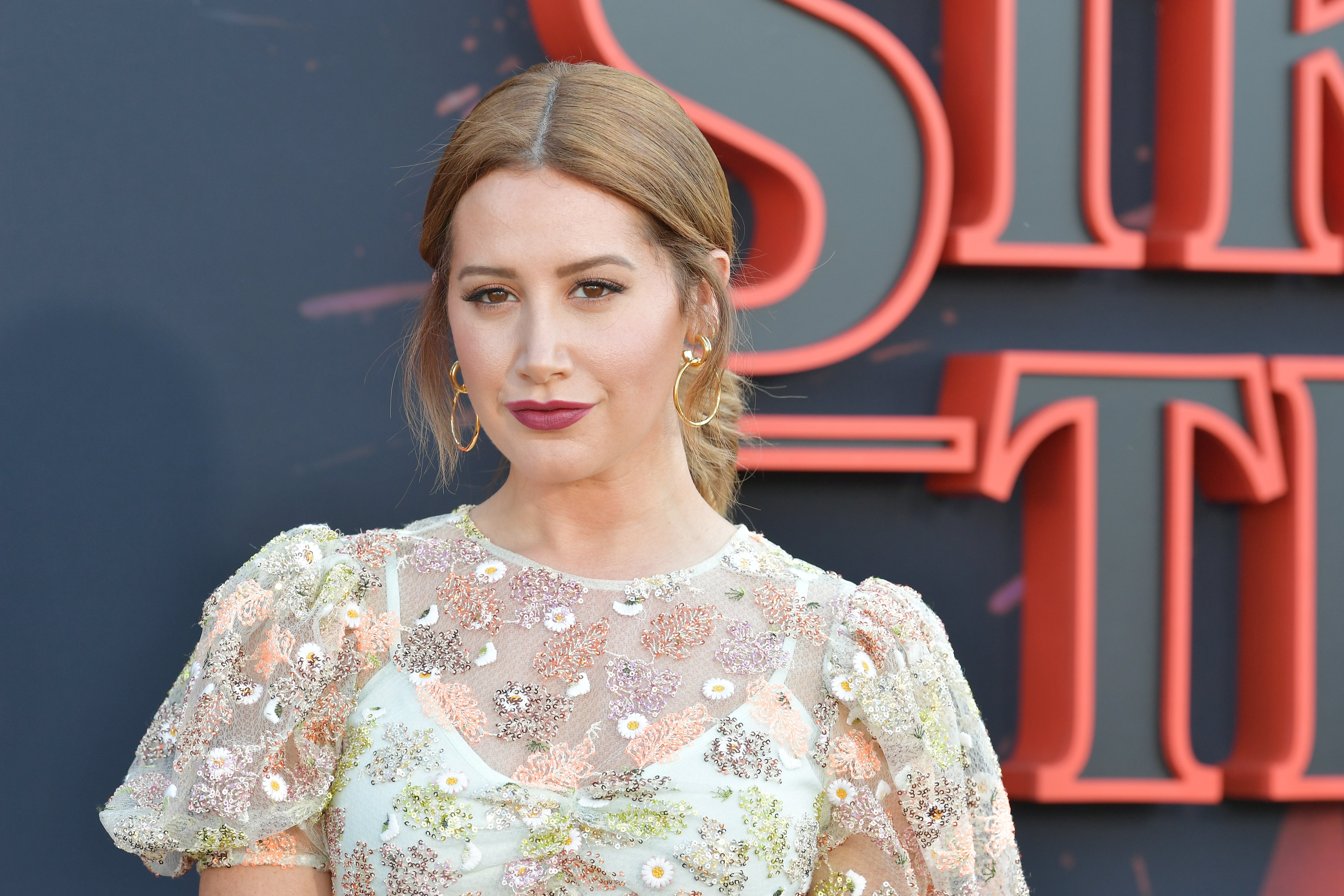 In the first photo, the singer was seen facing her husband, Christopher French, with their foreheads grazing just lightly while she gently cupped her growing belly.
The pair struck an almost similar pose in the second photo, except they lovingly stared into their faces as Tisdale continued to cup her baby bump. She did not write any caption as the photos already spoke volumes.
As expected, not long after the post, the mama-to-be began receiving congratulatory comments beneath the photo, ranging from excited fans to her "High School Musical" co-stars, Vanessa Hudgens and Amanda Kloots. 
Tisdale met her musician husband, French, in August 2013, and after just a few months of dating, the singer did not delay popping the question to the excited movie star.
She explained that she got the implants done because she battled with insecurity at the time.
In an interview, the actress's enthusiasm bubbled over as she spoke about her relationship with French. Tisdale confessed that she knew he was the one for her the moment they met. 
She further explained that she was actively involved in her wedding planning. She revealed that she wanted her wedding day to be perfect, mostly since she was a perfectionist. She said: 
"I have a wedding planner...I'm definitely a perfectionist, so I'm definitely involved with certain things that you'd think I'd be relaxed on."
Later, in a post on her Instagram, the proud wife-to-be flaunted her beautiful gleaming diamond ring. It was clear for all to see that her heartthrob, French, had a quality taste. 
Tisdale's bachelorette party was held in Miami with her close friends Vanessa Hudgens, Kim Hidalgo, and Shelly Buckner. She eventually tied the knot in September 2014, with family and friends in attendance.
The star has also had her fair share of dark periods because, just last month, in a touching post on her Instagram, she reportedly revealed that she had removed her breast implants due to minor health issues.
She explained that she got the implants done because she battled with insecurity at the time. She further revealed that it felt good to be herself after all the years finally. Judging from yesterday's bump reveal, it is clear that the star continues to do just fine,