Boris Kodjoe's Son Hilariously Interrupts Him & Wife Nicole Ari Parker during Intimate Selfie
Boris Kodjoe is known for many things. Amongst other things, he's a great actor and a handsome hunk of a man. However, he always tends to melt hearts with his lovely family. Recently, the actor struck gold again.
Earlier this month, Boris Kodjoe shared a lovely short video of his family at the beach as they took in some sunlight. The clip showed him with his wife, Nicole Ari Parker, and their son, Nicolas.
The family looked amazing. Boris, known for his bald head, smiled as he held the camera. The actor wore a white, loose-fitting T-shirt while his scruffy beard was also visible.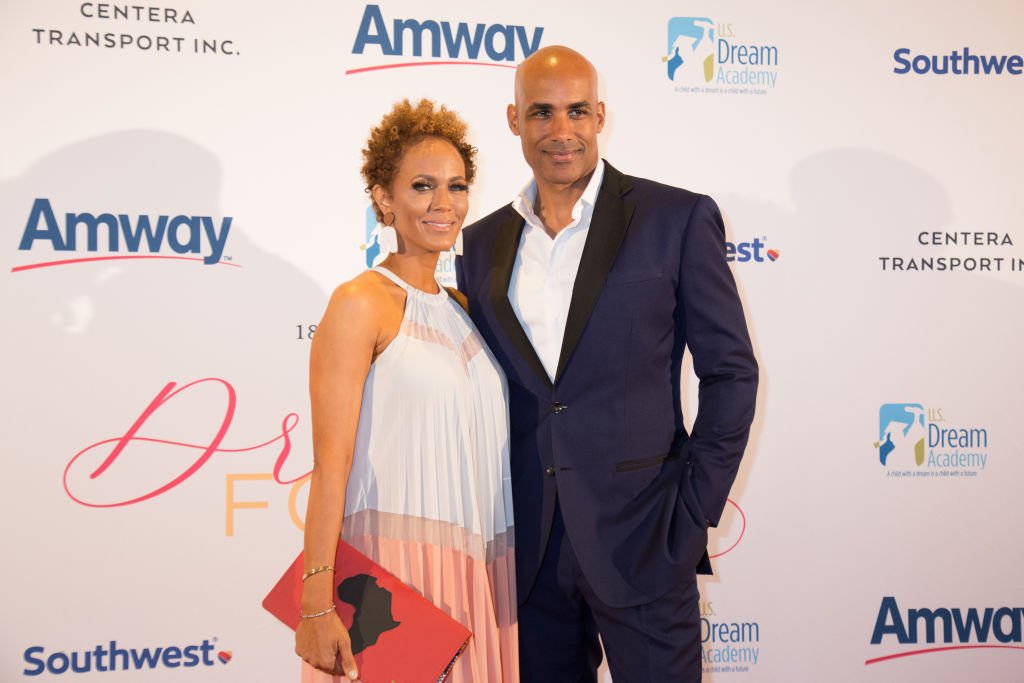 Parker, on the other hand, wore a hat over her long, bronze braids. She planted a smooch on her husband's cheek as she also looked at the camera. While the clip didn't show what she was wearing, she looked to have been in swimwear.
Then, there was Nicolas, who merely peeked into the camera at the edge. Captioning the video, Kodjoe explained:
"When you're trying to have some private sexy time & take a selfie behind a rock ⛰ and the junior staff member ruins the moment." 
While Nicolas' head might not be overly visible, eagle-eyed viewers should be able to see it eventually. For those who can't, Kodjoe was nice enough to add an arrow pointing to the little man's ace for visibility.
Even after over a decade of marriage, the couple has continued to keep that romantic spark alive.
Kodjoe and Parker are indeed one cute couple. They've has been married since 2005 and it has been one episode of cuteness after the other.
Per reports, Kodjoe and Parker met on the set of "Soul Food," a Showtime TV series that was on the air from 2000 to 2004.
Speaking on how the experience of meeting Kodjoe was, Parker said she thought of him as a really hot guy at first sight and then they found it easy to talk to each other.
They eventually bonded, started dating, and got married.  Their first date was reportedly at the Arthur Ashe Foundation Gala in 2002.
Even after over a decade of marriage, the couple has continued to keep that romantic spark alive. As Kodjoe's clip showed, they would have had some "sexy" time if it wasn't for their son. 
As far as parenting goes, Kodjoe and Parker also try their best. Along with Nicholas, they also have a daughter, Sophie. As Parker told reporters last year, she has found that effective communication is key to good parenting. Perhaps some could learn from that.