RHOA Star Porsha Williams Poses on Marble Floor in Yellow Mini Dress — See Fan Reactions
American television personality and actress, Porsha Williams, in a new Instagram post, flaunted her beautiful figure in a yellow mini dress. The photo has garnered much praise and excitement from her fans. 
In a new photo on her Instagram feed, American television personality and socialite Porsha Williams showed off her lovely figure in a hot yellow mini dress.
In the photo, the star was seen lying down on checkered black and brown tiles as she flaunted the thin-strapped satiny dress, giving her fans and followers a good view of her curves.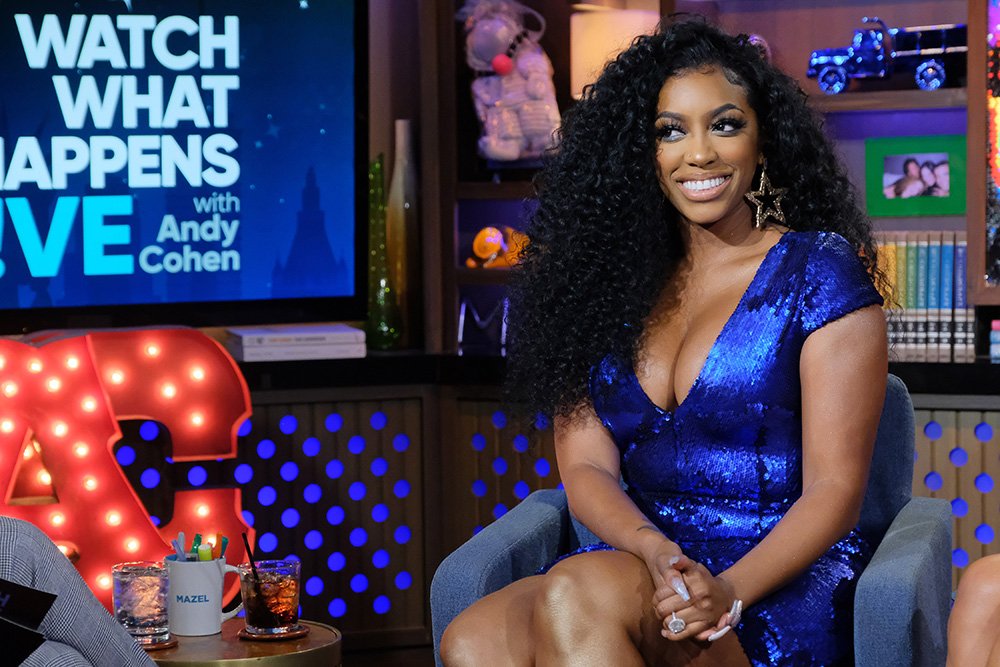 While her long beautiful legs were also on display, she also sported a massive stone ring on her slender fingers. Looking like a goddess, the 39-year-old stared down while the camera did its job. 
It was also hard not to notice her long luscious wavy hair as it cascaded down the side of her beautiful face. Beneath the photo, the star captioned: 
"Wearing my favorite @gonakedhair! These are the Brazilian Body Wave bundles that have been crimped after they were installed!"
The post was an advertisement for her hair brand GoNakedHair. Being a hair and beauty enthusiast, the star created the website to contribute to the ever-growing beauty industry. 
Further down the caption, the socialite expressed that the hair brand was birthed to help women with hair selection and variety. She also implored her fans to go over to the website for more offers.
She explained she was fighting to secure a better future for her 1-year-old daughter, Pilar.
Williams, who never fails to wow her followers with her head-turning beauty earlier this year, posted another photo on her Instagram feed. The shot was taken on Mother's Day, and it was another appreciated display of her perfect curves. 
In the photos, the star was dressed in a stunning black maxi dress. The revealing dress also had only a string holding it up from her neck down to her waist, and Williams smiled sensually at the camera as she posed.
Despite being a glam queen, the socialite recently revealed her passion for justice and truth. During the uproar over the death of George Floyd and Breanna Taylor at the hands of the police, Williams was seen at the frontlines of protest. 
Marching with her activist father, Hosea Williams, she said that her young daughter had inspired her to participate in the protest. She explained she was fighting to secure a better future for her 1-year-old daughter, Pilar. 
In more recent news, during the reunion of "TReal Housewives of Atlanta," the star reportedly revealed juicy details about her upcoming wedding. She has been dating her longtime boyfriend, Dennis McKinley. 
Though Williams did not give a specific wedding date, she explained that they have one in mind. She further divulged that they were taking their time to raise their daughter. She also mentioned that their love had grown stronger over the months.