Michael Strahan's Grown-Up Daughter Tanita Flaunts Her Fit Figure in a T-Shirt & Denim Shorts
Michael Strahan's oldest daughter, Tanita, put her flawless skin on display in one of her recent media updates as she stepped out in a stylish outfit to the delight of followers.
Tanita Strahan is the first child of TV icon Michael Strahan, but unlike her dad, she mostly stays out of the spotlight.
However, Tanita, a talented artist, shows off her works and lifestyle on Instagram. One of her recent posts had her soaking up some summer goodness.
TANITA FLAUNTS HER STYLE 
Tanita, 28, had no hair out of place in the two-photo post as she displayed her glowing skin and graceful legs in the outdoor snaps. Tanita's dreads were held in a ponytail as she rocked a black crop top and a pair of jean shorts. The young artists' caption alluded to how she held her phone: 
"Hi, how may I help you?"
The young lady complemented her street-style glam with sneakers worn with long white socks, a white sling purse, and a silver necklace. The next slide showed she was unaware as she seemingly received a call at a motorsport area. Tanita's followers had lovely opinions about her cool outfit.
STRAHAN ON FATHERHOOD 
It is safe to say that Micheal Strahan has a busy schedule with his showbiz career, but he would not trade family time for anything. Once in an interview, the TV star sweetly talked about his blended family while stating how proud he was of their bond.
They split their time between North Carolina and South Dakota to be with both parents
Michael shared: "You worry how the kids will mix and blend, but brothers and sisters are brothers and sisters regardless of different mothers." The celebrity dad added that he made sure to be present in his kids' life despite being separated from their moms.
SOME FACTS ABOUT THE STRAHANS 
Michael's first marriage was with Wanda Hutchins. They had two children, Tanita, 28, and Michael Jr. Michael and Hutchins were together for four years before splitting in 1996.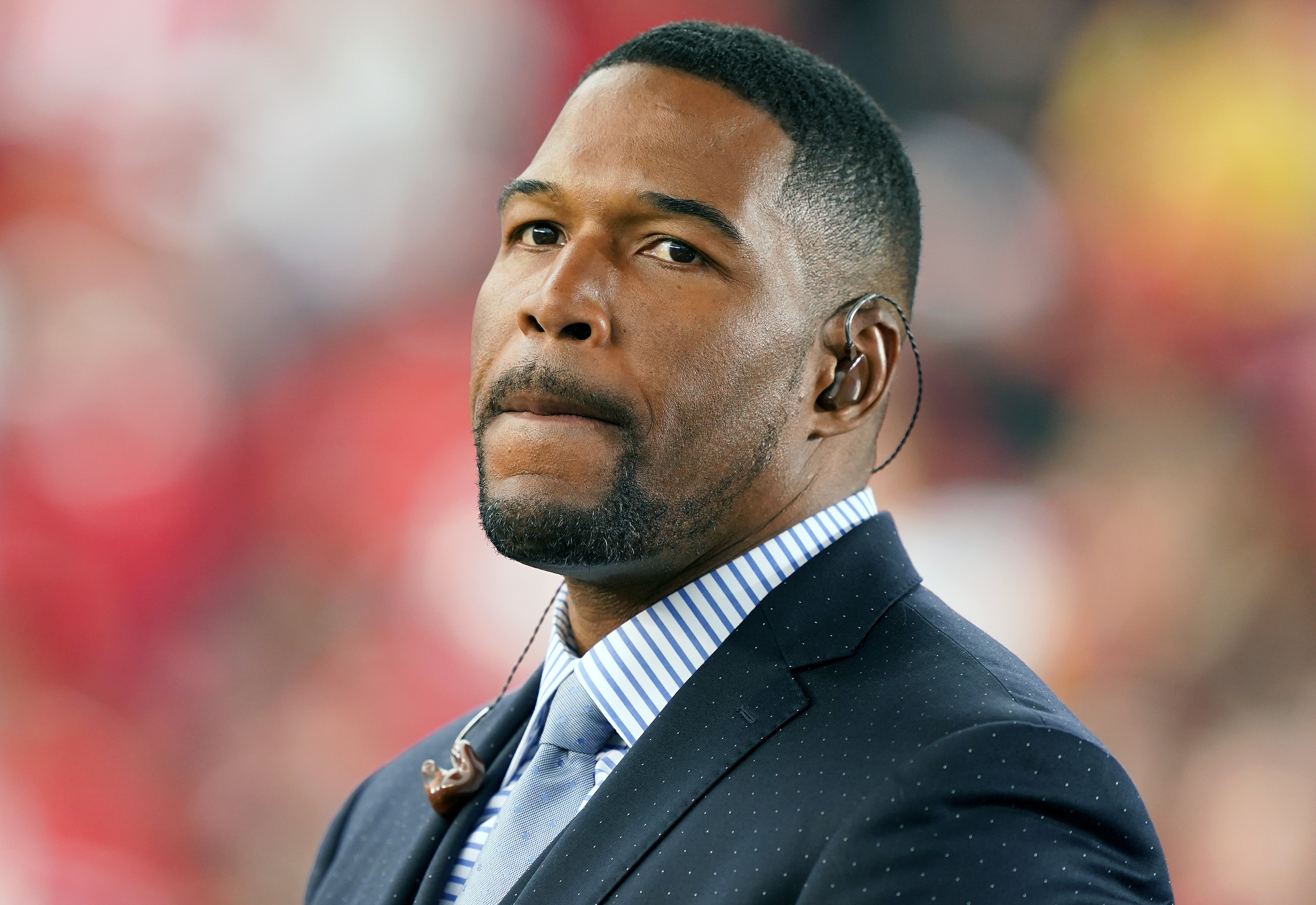 The TV personality's oldest children grew up in Germany. While Tanita bagged a degree from the Institute of Design and Merchandising in Los Angeles, her brother studied Psychology.
Michael's other kids are twin girls, Sophie and Isabella, from his 1999 marriage to Jean Muggli. During their divorce, Michael settled with his ex for $15 million and $180,000 in child support.
Isabella and Sophie are lovely teenagers and their dad heavily dotes in them. They split their time between North Carolina and South Dakota to be with both parents.