Here's What Carrie Underwood Said about Leaving Her Husband & Sons Out of Speech at ACM Awards
On September 16, 2020, country musician Carrie Underwood won the Entertainer of the Year Award but completely forgot to mention her husband and children in her acceptance speech. She's since apologized for the snub and made it up to them.
On Wednesday, Carrie Underwood and Thomas Rhett made history at the Academy of Country Music Awards (ACM) when they tied in a win. The two country musicians won in the category for Entertainer of the Year.
Rhett was called up first and he made his acceptance speech after getting over the shock of winning and being tied with Underwood. Up next, the "Smile Pretty" songstress also gave her own speech but she snubbed her family by mistake.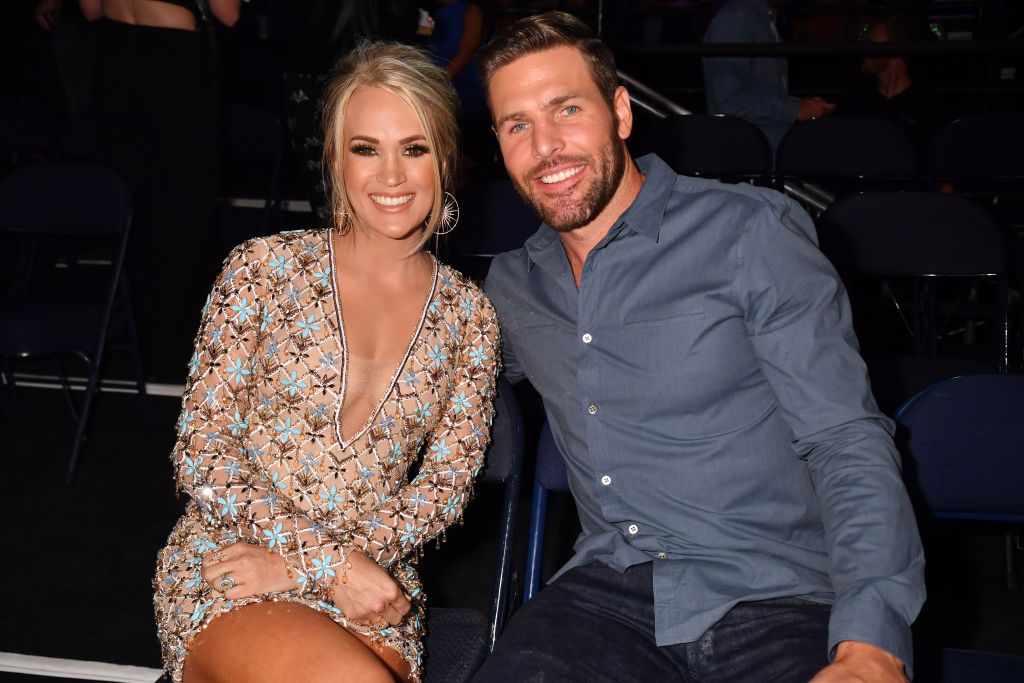 CARRIE APOLOGIZES
Speaking to reporters about the mistake, the singer gave an apology stating: "First I want to say, I'm a dummy for not mentioning my husband or children in my acceptance speech." She berated herself noting that after so many years, seeing others give speeches, and making her own she should know to think of the people who are important to her.
Underwood further explained: "I'm sorry, but I do love my children and my husband." In her acceptance speech, she accidentally forgot to mention her husband Mike Fisher, and sons Jacob, 1, and Isaiah, 5.
.@CarrieUnderwood brought the house down with her showstopping #ACMawards performance! Turn on @CBS now and don't miss any more of the show! pic.twitter.com/UAWPiZ0c1H

— ACM Awards (@ACMawards) September 17, 2020
MIKE CELEBRATES WIFE'S WIN
Despite his wife forgetting to mention him in her speech, Fisher still celebrated her win on Instagram. He shared a photo of her holding the award and congratulated her.
SHARING HIS PRIDE IN CARRIE
The former hockey player gushed over her noting how proud he was of Underwood for her hard work and suing her gift to glorify God. He ended his post by sharing how he wished he could've been with her in Nashville for the event.
UNDERWOOD'S ACM ACHIEVEMENT
The country musician also became the first female country music artist to win the award three times. Underwood also had the pleasure of performing at the ACM Awards.
PERFORMING AT THE AWARDS
She marked the 95th anniversary of the Grand Ole Opry, where the awards were held, by singing a medley of songs. The singer honored Patsy Cline, Barbara Mandrell, Dolly Parton, Loretta Lynn, Reba McEntire, and Martina McBride, with her riveting performance.