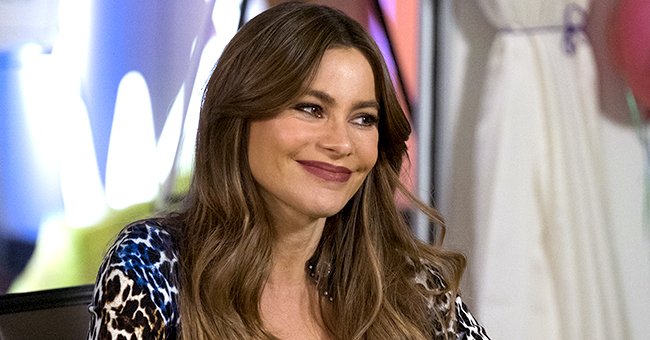 Getty Images
Sofia Vergara Shares Rare Throwback Pic with Her Only Son Manolo in Honor of His 29th B-Day
American-Colombian actress Sofia Vergara celebrated her son's 29th birthday in the most memorable way, with a throwback photo that detailed some of the mother and son love.
Sofia Vergara, 48, has been a household name for many years, whose skill, style, and looks have made her endearing to many. Like in Hollywood, she is also doing amazing as a parent.
The doting mother who loves with every experience motherhood offers recently shared snaps on Instagram that showed a celebration of bond and love between her and her only son, Manolo, who turned 29.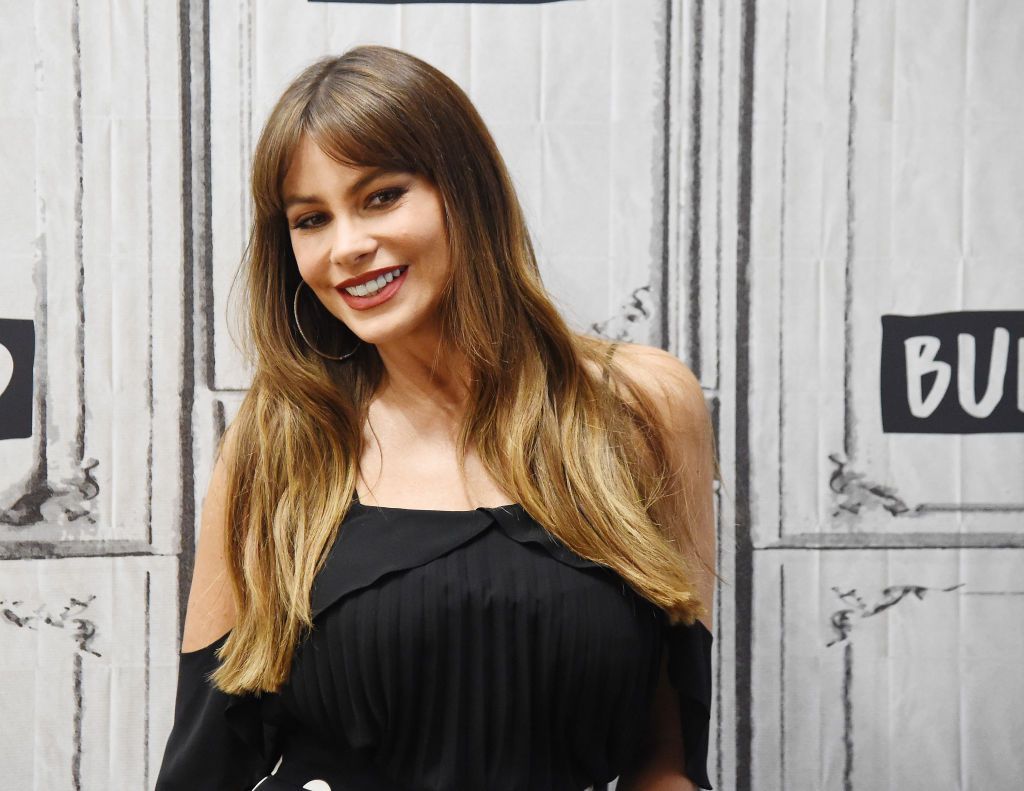 Sofia Vergara discussed The EBY Lingerie Line at Build Studio on September 27, 2017 | Photo: Getty Images
The throwback snap was intended to celebrate her son, and he wrote "HAPPY BIRTHDAY" on it. The image featured the blond beauty in a black outfit, warmly holding the little man in jeans dungarees who seemed cheerful under his mom's breath.
Manolo is a producer and an actor, and he also has a brand that makes luxurious apparel for dogs.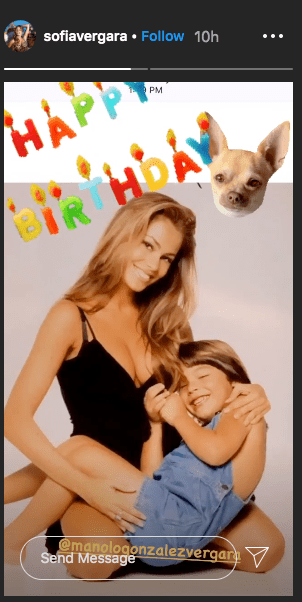 A screenshot of Sofia Vergara's post on her instagram story | Photo: instagram.com/sofiavergara/
Vergara's birthday post was not limited to her Instagram story. She went ahead to flaunt the indoor birthday celebration of her grown up son on her page. In the shared photo, Manolo could be seen holding balloon figures representing his new age.
The celebrant was joined by his mom, who decided to display her face and one of her hands. She hid the rest of her body behind some white flying balloons.
Vergara's husband, Joe, also poked a smiling face at the camera. The couple's pose looked like they deliberately wanted all eyes on the celebrant. Within minutes, lovers of the "Modern Family" actress flooded the comment section with birthday wishes.
As expected, all eyes were on Manolo. His mother even got a few marriage propositions for her son. Lovers of the onscreen diva were stunned by her son's handsomeness, and they jokingly asked for his hand in marriage.
A few others found it unbelievable that the 48-year-old has a 29-year-old son. Thanks to the fact that the actress takes proper care of her appearances and manages to look chic.
Vergara has been a mother since age 18. She first married a man named Joe Gonzalez. The pair welcomed their son in 1991, but their union ended a year later. The mother of one struggled to raise her only son and ended up doing a great job!
In 2015, when she was about to wed her current husband, Joe Manganiello, Manolo had the honor of walking his mother down the aisle.
Fortunately, the young actor has a healthy relationship with his stepfather. They spend time together and even hang out from time to time.
Please fill in your e-mail so we can share with you our top stories!