Getty Images
LL Cool J's Daughter Samaria Leah Enjoys B-Day on a Yacht Posing in White T-Shirt & Gucci Hat
Over the weekend, legendary rapper LL Cool J's daughter Samaria Leah is dishing out some pre-birthday vibes to her Instagram followers. She recently shared a series of pictures of herself posing in an eye-catching outfit.
Barely 48 hours to her 25th birthday, LL Cool J's daughter Samaria Leah turned up the heat on her Instagram page with some stunning photos of herself while enjoying a boat cruise.
In the photos, Samaria, who turned 25 on Tuesday, September 15, looked beautiful in a white T-shirt that showed off her toned tummy with a brown beach sarong tied around her waist.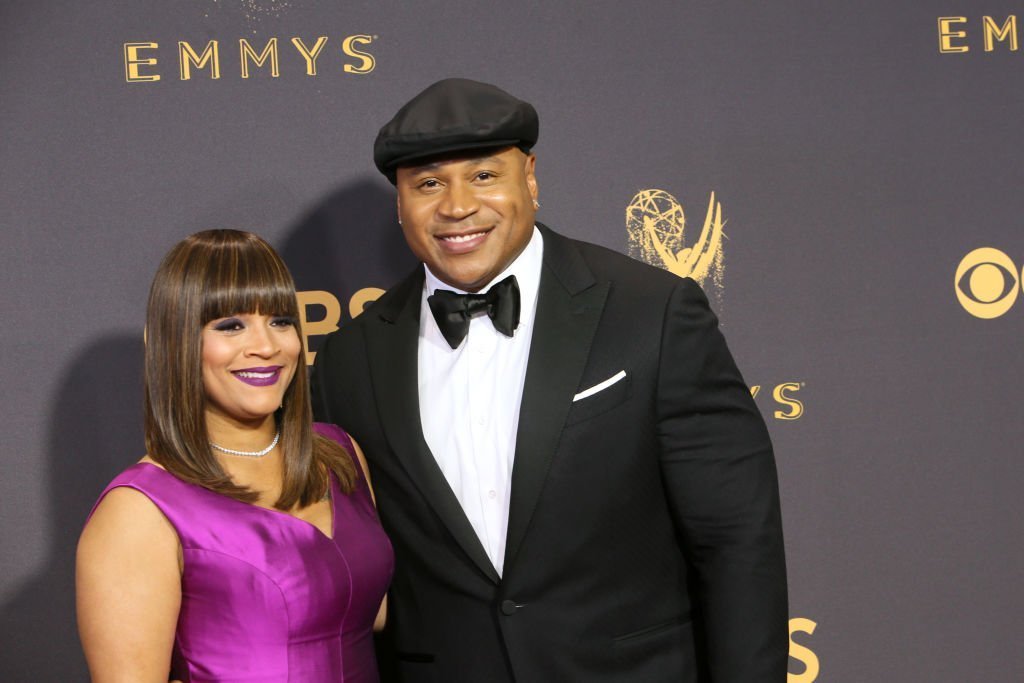 Simone Smith and actor LL Cool J at the 69th Annual Primetime Emmy Awards on September 17, 2017.| Photo: Getty Images
Samaria completed the look with a brown hat that had Gucci prints on it and accessorized with dressing rings and a million-dollar smile. She also had fancy nail extensions that complemented her beautiful fingers.
She also held on to a milky drink, and in one of the photos, she takes a sip from the glass. Samaria shared the pictures alongside the caption:
"Birthday Festivities have begun T minus 3 days."
The 25-year-old fashion designer was not done with the pre-birthday festivities as she shared another close-up selfie where she had a more serious look in a separate Instagram post.
In May 2017, Samaria bagged an associate's degree in fashion design and fashion business management from The Fashion Institute of Technology. She has also expressed her desire to return for her bachelor's degree as well.
Samaria has stopped producing her jeans and has shifted focus to making face masks that are donated to help frontline health workers.
On the special day, Samaria got so much love and support from her family who were all present at the ceremony, including her famous dad. Interestingly, during the graduation ceremony, he was also honored with the President's Award for Creative Excellence.
After graduating, Samaria immediately set about carving a niche for herself in the fashion industry. Inspired by her love for vintage denim, she launched her namesake brand Samaria Leah in September 2019.
Today, the Samaria Leah label is fast becoming the go-to brand for trendy and stylish reworked denim. One of the brand's popular styles is the denim with lace-up detailing on the butt.
She personally handcrafts all of her designs and she revealed she loves to put her personal touch and love in every pair of denim that she sells to her clients.
Due to the novel coronavirus pandemic, Samaria has stopped producing her jeans and has shifted focus to making face masks that are donated to frontline health workers and foundations battling to save lives.
Meanwhile, Samaria's parents, LL Cool J and his wife Simone Smith have been married since 1995 and share three other grown-up children, daughters Nina, 20, Italia, 29, and son Najee, 31.
At 25, Samaria is already building up an impressive resume and announcing herself as a creative genius. Under the guidance of her successful parents, she surely cannot put a foot wrong.
Please fill in your e-mail so we can share with you our top stories!