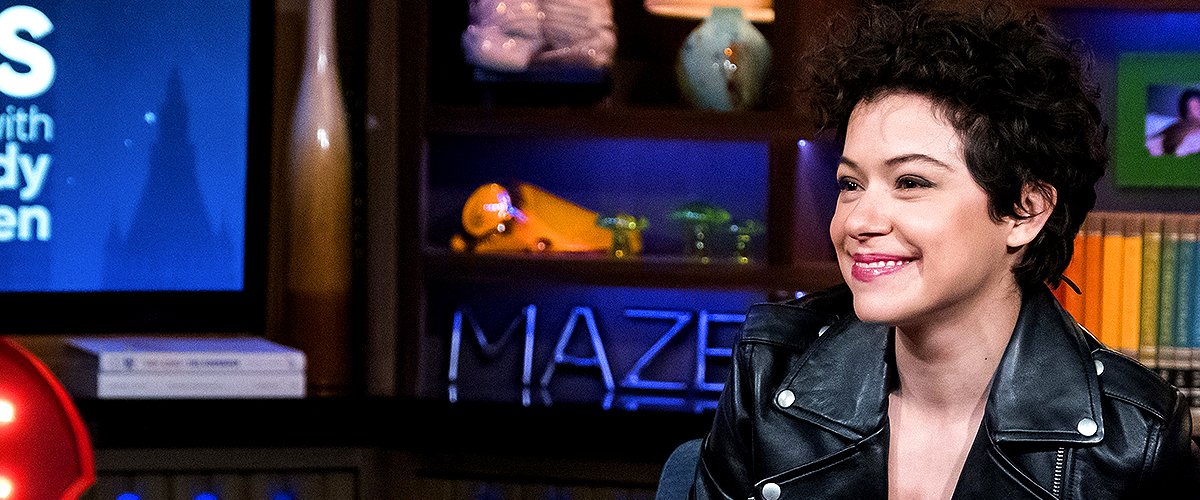 Getty Images
Tatiana Maslany to Play She-Hulk on TV — Facts about the Actress' Life and Career
Actress Tatiana Maslany, best known for the thriller TV show "Orphan Black," was recently announced as the main character in "She-Hulk," an upcoming Marvel series.
Born in September 1985, Maslany is not only a talented actress but also a great dancer. She once revealed that she started taking dance lessons since she was only four years old.
[Tatiana Maslany and Tom Cullen] relied on Skype to keep their romance going.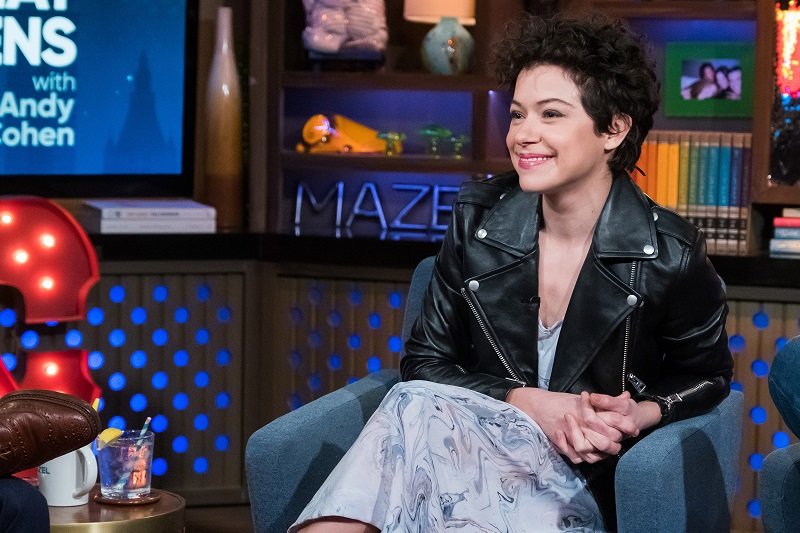 Tatiana Maslany during an interview with Andy Cohen's "Watch What Happens Live" in November 2018 | Photo: Getty Images
Maslany's career also includes years of improvisation experience. In fact, she participated in the Canadian Improv Games while in high school and joined the General Fools Improvisational Theatre group after graduating.
If that wasn't enough, Maslany is multilingual (German, French, and English) thanks to her mother, a government translator. The Canadian beauty has been involved in the entertainment industry since 2000 when she took a small role in "Incredible Story Studio."
In the following years, she worked in "2030 CE," "Renegadepress.com," and "Instant Star." One of the most important roles in Maslany's early career was Kit Bailey in "Heartland."
Fortunately, in 2013, Maslany, who has Ukrainian, Polish, and German ancestry, was cast in the thriller TV show "Orphan Black," where she worked until 2017 and portrayed many characters.
During her time on this project, Tatiana Maslany was nominated for three Emmy Awards, taking home one for Outstanding Lead Actress in a Drama Series (2016).
From that point on, her career skyrocketed. Apart from lending her voice to Aja, the main character in "3Below: Tales of Arcadia," Maslany was cast as Sister Alice McKeegan in HBO's "Perry Mason."
TATIANA MASLANY WILL STAR IN "SHE-HULK"
Everything suggests that Maslany has a bright future ahead, especially after it was announced on September 17 that she would be portraying Jennifer Walters/She-Hulk in the upcoming Disney+ TV series "She-Hulk."
While the details of the show are scarce, Deadline reported that Marvel Studios hired director Kat Coiro ("The Mick," "It's Always Sunny in Philadelphia") to direct many episodes, including the pilot.
It was also revealed that Jessica Gao ("Rick and Morty," "Take My Wife") would lead the writers' department for the project.
Jennifer Walters/She-Hulk was the last character co-created by the late Stan Lee. Apart from being an attorney, she is the cousin of Bruce Banner/The Hulk (portrayed by Mark Ruffalo in the Marvel Cinematic Universe).
In the comics, Walters received an emergency blood transfusion from Banner and got her powers. Unlike Banner, though, she still has control of her intellect even after turning into She-Hulk.
Some details of her origin might change in the Disney+ show, though, as the MCU tends to modify the stories already written in comic books for their film/TV productions.
TATIANA MASLANY AND TOM CULLEN'S LOVE STORY
As per her love life, Tatiana Maslany and Tom Cullen ("Downton Abbey") have been in a relationship since 2011. Talking to ET Canada, she revealed that they met on the set of "World Without End."
The actress also admitted that, at the beginning of their relationship, he was living in London while she was in Toronto, so they relied on Skype to keep their romance going.
Back in 2017, the pair made headlines when Cullen revealed that, after seeing his friend Kit Harrington marry his "Game of Thornes" co-star Rose Leslie, he was ready to marry Maslany. He joked, though, that he was waiting for Maslany to "put a ring on it." Cullen added:
"I like working with [Maslany] because she's so amazing, and I just love to work with people who terrify me, because then they're so good."
Also, in 2017, Cullen and Maslany worked together in a romantic drama titled "The Other Half." The actress confessed that she was anxious about starring with her boyfriend because the material was "so intimate."
Tatiana Maslany admitted that although people will always have their opinions on why they decided to work on that project together, she just wanted to do "great material" with artists who inspire her.
Please fill in your e-mail so we can share with you our top stories!