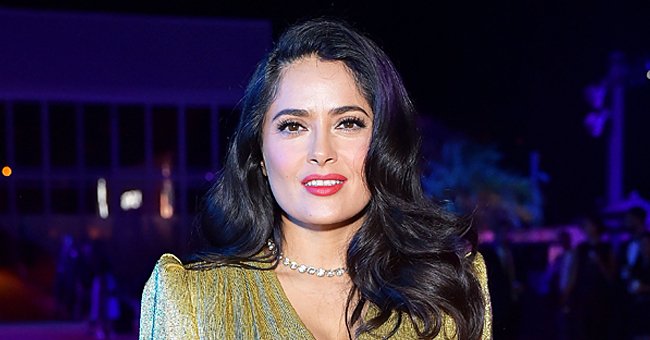 Getty Images
Salma Hayek Flaunts Her Age-Defying Figure Recreating Swimsuit Photos for '20-Year Challenge'
The "Like a Boss" star is looking as good as she did twenty years ago, if not better, as she proudly showed us all on social media to the delight of her many fans.
54-year-old Mexican actress Salma Hayek has no fear about showing herself in a swimsuit as she ages. After all, no one like her to prove that age is just a number, and her recent social media activity is the best example of this.
On September 17-18, 2020, Hayek took to her Instagram feed to slay the "20-Year Challenge," showing how little her toned and curvy figure has changed in the last two decades, and she can't be prouder.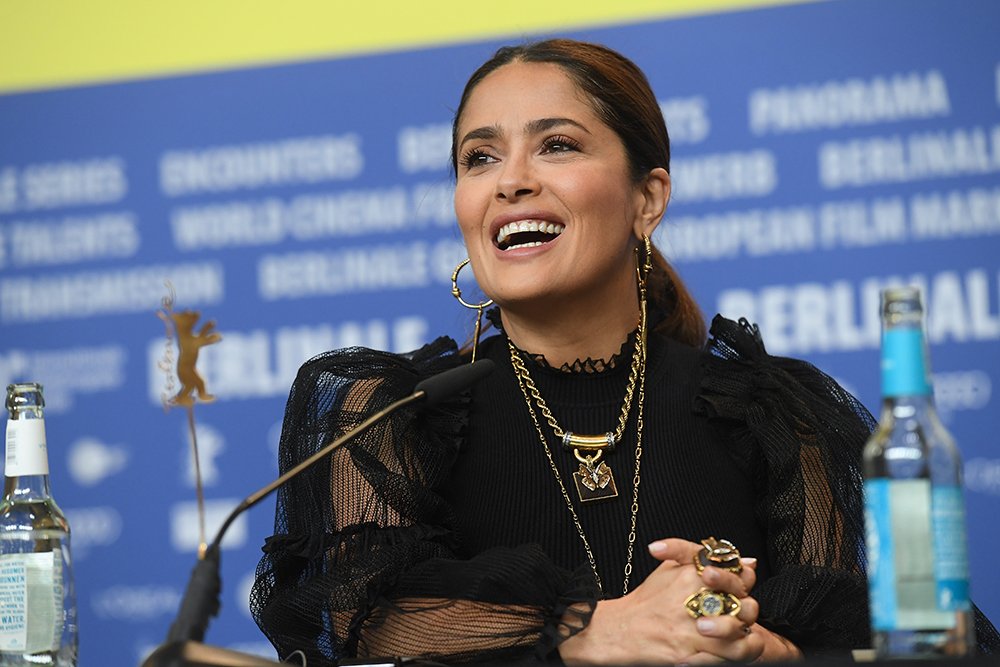 Salma Hayek attending the "The Roads Not Taken" press conference during the 70th Berlinale International Film Festival Berlin in Berlin, Germany in February 2020. I Image: Getty Images.
The first image was posted on a Thursday, the perfect occasion for a throwback on Instagram, and it shows Hayek lying sideways as she poses in a brown bikini for a H&M bathing suit campaign in 1999, as she shared in the caption.
On the next post, Hayek shared two photos taken by her backyard swimming pool, showing the actress in the same pose she made 20 years later and wearing a one-piece swimsuit of nearly the same color of the one she wore in the throwback.
"2020: More than 20 years after my last post. Ready for the weekend! Have a great #Friday!" Hayek captioned the slideshow of images, also writing the caption in Spanish for her Latin American and Spanish fans.
"Still every bit as beautiful," a fan wrote in the comments section of the post. "Hottest woman alive," was the opinion of another admirer. "Vintage Salma outdoes the 20-year-younge Salma," wrote a third user.
Hayek celebrated her 54th birthday on September 2, 2020, and she treated herself to a day beside the beach, taking to her Instagram feed to mark the occasion with a couple of photos on which she flaunts her fit and body.
"I am very grateful and proud for every single one of my 54 years," Hayek wrote next to the snapshots, on which she is wearing a yellow one-piece bathing suit with a matching skirt.
Both the swimsuit and the skirt the star wore for her birthday were designed by Melissa Odabash, and Hayek certainly makes the perfect model for the ensemble.
Please fill in your e-mail so we can share with you our top stories!