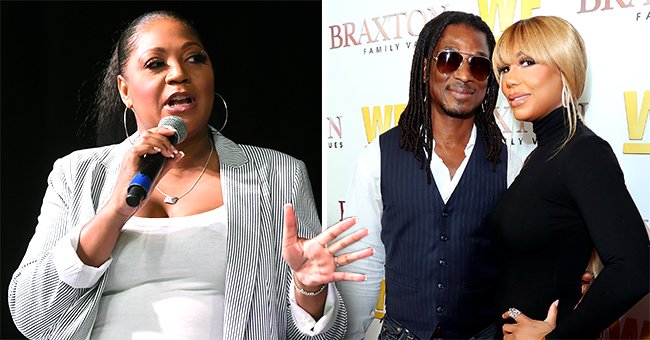 Getty Images
Trina Braxton Speaks on Tamar's Debacle with Ex David Adefeso & Comes to Her Sister's Defense
"Braxton Family Values" star Trina Braxton defended her sister Tamar after her ex-boyfriend David Adefeso claimed that she attacked him and filed a restraining order against her.
Tamar Braxton's life is not the easiest right now. The singer has been navigating rough waters as she struggles with her mental health and well-being. More recently, she also faced some serious accusations from her ex-boyfriend, David Adefeso.
Amid the drama, her sister Trina spoke out on behalf of her and she wants Adefeso to know that she has her sibling's back. Her reaction comes after Adefeso claimed that Tamar was physically abusive when they were together.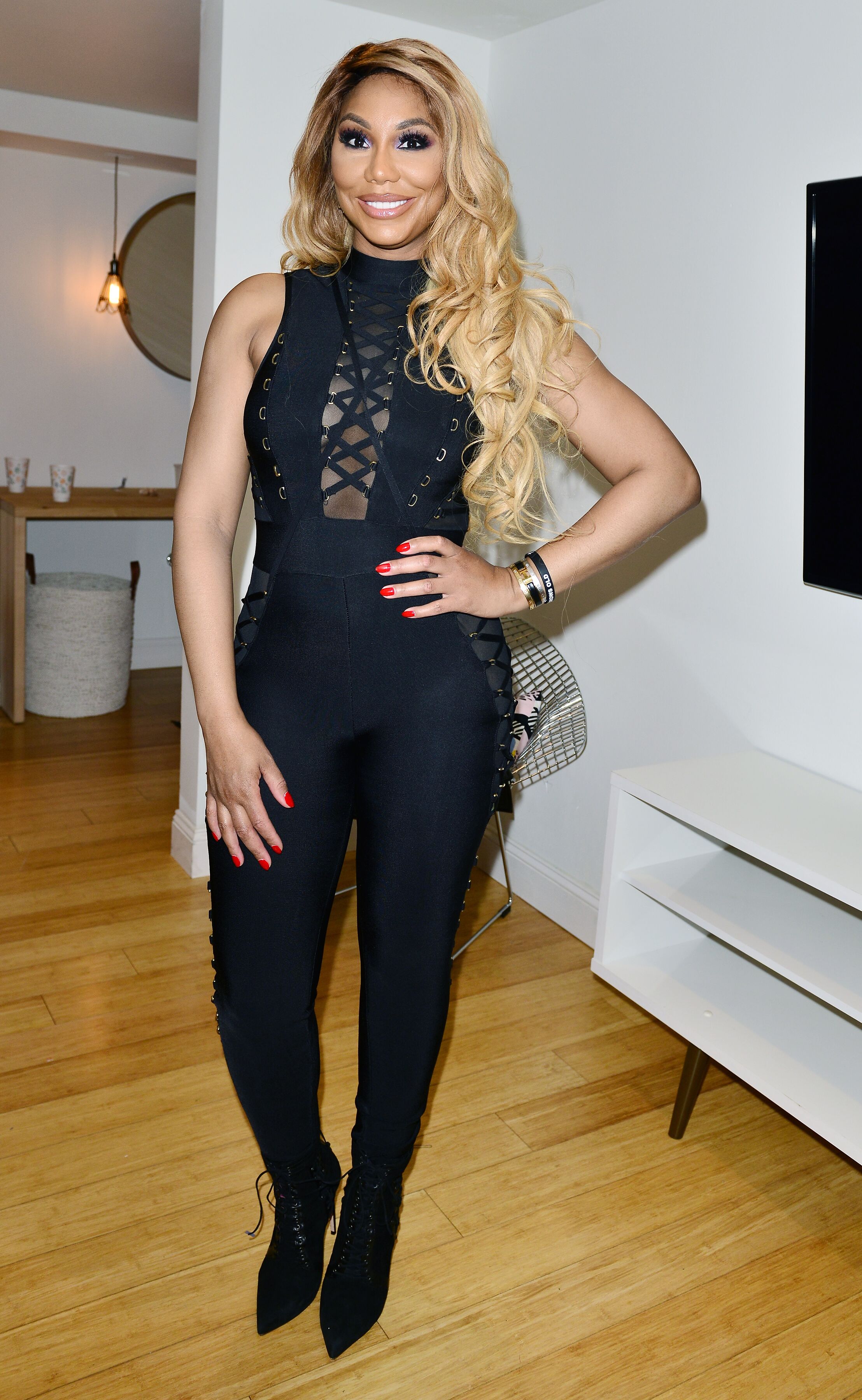 Tamar Braxton backstage after performing during the 6th Annual Mother's Day Experience on May 12, 2019. | Source: Getty Images
TRINA'S GOT HER SISTER'S BACK
During an appearance on "FOX Soul," Trina spoke to the show's host Vivica Fox about what has really been going on in the Braxton family although she did not go into great detail about everything.
She might not have spilled all the tea, but she did share what she thinks of Tamar's ongoing drama with her ex and expressed her opinion on Adefeso's very public accusations against Tamar.
According to Trina, Tamar wants her family and loved ones to allow her to tell her own story. She has been better and they continue to pray, but it is a constant fight and she is not ready to share yet.
Tamar previously showed her gratitude to Adefeso for saving her life after he found her unconscious at home...
SHE SLAMMED DAVID ADEFESO
In the same interview, Trina slammed Adefeso and said when someone attacks one of her family members, they attack all of them. Expressing her opinion on the matter, she said:
"I thought it was a lot and I thought it was unnecessary, but I think it's important that I keep my opinions to myself because it's not going to be pleasant."
Adefeso recorded a lengthy video that he posted on his YouTube channel where he detailed an alleged fight between him and Tamar that eventually led him to contact the police. Talking to People about his relationship with her, he said:
"After a two-year relationship with Tamar, I want her to have mental and emotional stability. This is essential for her own well-being, self-fulfillment and direction in life."
DAVID'S SIDE OF THE STORY
Adefeso further added that he helped Tamar a great deal to grow and he still hopes that she does great in life. However, he alleged that her actions have been unacceptable. He also stated that he has never physically abused Tamar while they were together.
Tamar previously showed her gratitude to Adefeso for saving her life after he found her unconscious at home and called the ambulance. Back then, things seemed to be going on pretty well between the two.
Please fill in your e-mail so we can share with you our top stories!