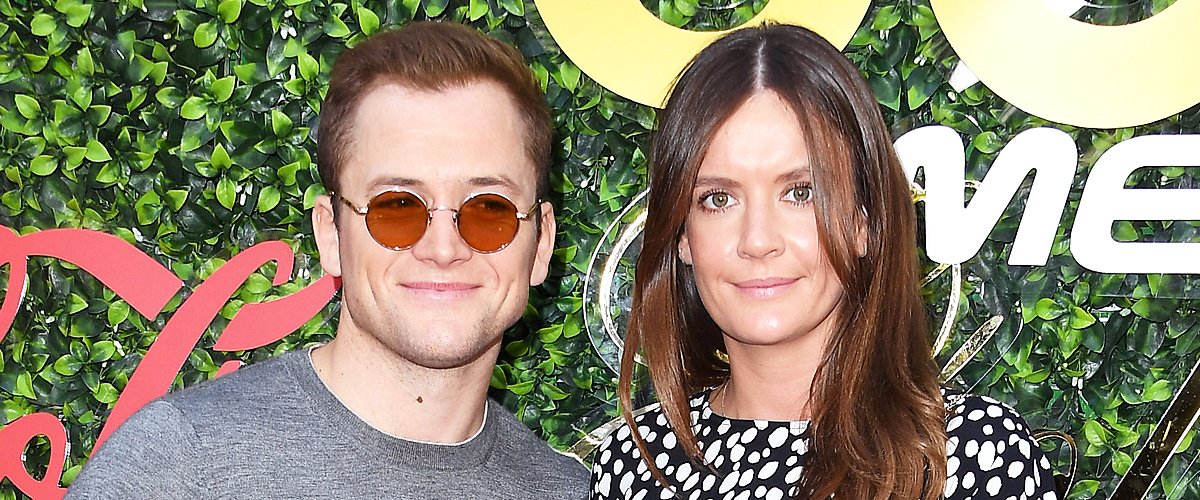 Getty images
Taron Egerton's Girlfriend Emily Thomas Was Allegedly Linked to Tom Cruise — Facts about Her
Talented actor Taron Egerton's girlfriend Emily Thomas is a behind-the-scenes guru in the entertainment industry and was once romantically linked to veteran actor Tom Cruise. Here is all you need to know about her.
Known for his dashing good looks and impeccable dress sense, British actor and singer Taron Egerton is every woman's dream. Yet, he is already committed to one — Emily Thomas — and she is a Hollywood bombshell herself.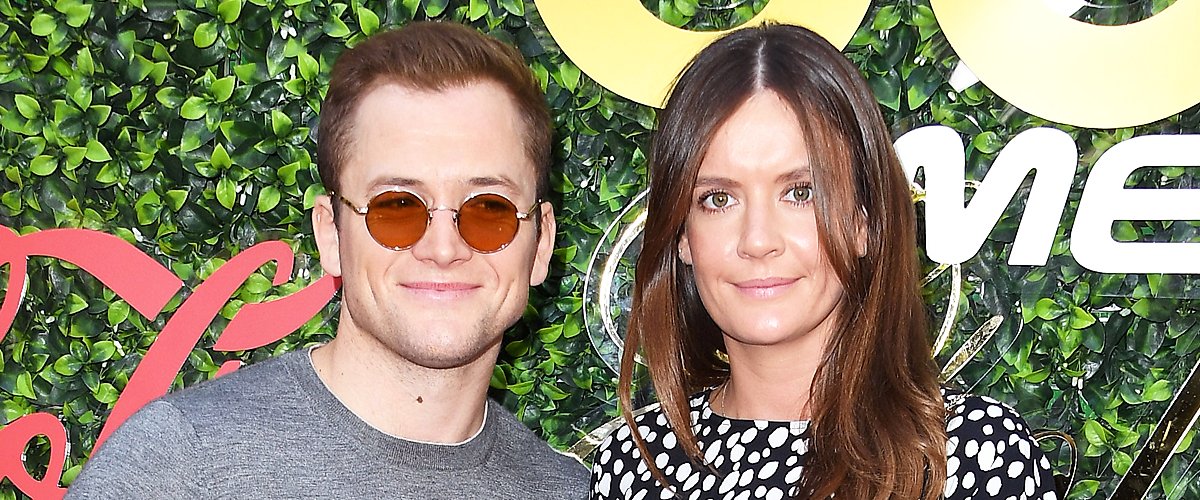 Taron Egerton, Emily Thomas at the 7th Annual Gold Meets Golden at Virginia Robinson Gardens and Estate on January 04, 2020 | Photo: Getty Images
Taron Egerton and girlfriend, Emily Thomas, are a bonafide Hollywood power couple and can be described as two of the brightest emerging stars in the entertainment industry today.
During the filming of the movie, [Egerton] struck up a close friendship with the 73-year-old musician.
The talented duo has been dating for a while, and despite a brief split in 2018, they are still very much in love with each other. In fact, Egerton revealed that he was really proud of reigniting his relationship with Thomas. Here is what you need to know about the woman who makes Egerton's heart tick.
MEET TARON EGERTON'S GIRLFRIEND EMILY THOMAS
Emily Thomas is a talented film set assistant and has been in the filmmaking industry for more than half a decade. Like her boyfriend, she is also British and comes from a very decent background.
Thomas's education at Abbot's Hill girls' school in Hemel Hempstead did not come cheap and set her parents back by a princely £4,000 per term. However, it was money well-spent, as Thomas excelled in school academically and in sporting activities.
After her high school education, she attended a London secretarial college, where she completed a diploma program. Shortly after completing her program, she began working as an assistant director and has since built an impressive Hollywood portfolio.
In the years that have followed, she has worked on several blockbuster movies, including as the third assistant director in films such as "Solo: A Star Wars Story," "7 Days in Entebbe," "The Kid Who Would Be King," and the latest Bond flick, "No Time to Die."
Thomas is also credited with being Gal Gadot's assistant on "Wonder Woman" and "Justice League." She also has an uncredited production assistant role on "Captain America: The Winter Soldier."
Apart from her career, her personal life has also made news for the tabloids in recent years. Much of the talk has centered on her relationship with actor Taron Egerton.
EMILY THOMAS'S RELATIONSHIP WITH TARON EGERTON
Thomas and Egerton began dating sometime in 2016 and have since become one of the most admired young couples. Their love has not been smooth sailing all through as they endured a testing time, which saw them briefly split in November 2018.
During a 2019 interview with Vogue, Egerton explained that he and Thomas are deeply committed to their work. Having to spend extended periods apart while on a job eventually took its toll on their relationship. In his words:
"Unless you're really vigilant, you can start to occupy separate worlds."
Egerton further narrated that he found an old card from Thomas during their breakup that was so touching, it drove him to tears. By February 2019, the lovebirds were back together and made their first public appearance at the pre-BAFTA Filmmakers Dinner in London.
In July 2019, the couple made another public appearance as guests at Elton John's AIDS Foundation Midsummer Party in Antibes. The couple was the cynosure of all eyes as they held on tightly to each other.
EMILY THOMAS'S RUMORED AFFAIR WITH TOM CRUISE
Apart from her relationship with Taron Egerton, Emily Thomas was once romantically linked to the "Mission Impossible" star. The rumors emerged in summer 2015, while she worked as Cruise's on-air assistant for "Mission: Impossible – Rogue Nation." She also worked with the iconic actor on the set of the movie "American Made."
The two developed a close relationship while working together, which perhaps sparked up the dating rumors. Several news outlets even claimed that the duo was engaged and planning to get married.
However, a source close to the legendary actor confirmed that the actor was still very much single. While describing the rumors as "ridiculous," the source said:
"They're not getting married; They're not even dating. Nothing is going on. It's completely professional."
It was later revealed that Thomas was in a relationship with Alex Roberts, who was the director of a UK carpentry firm. Cruise, on his part, was previously married to ex Katie Holmes and the two shared 14-year-old daughter, Suri. He was also married to Nicole Kidman and Mimi Rodgers.
TARON EGERTON'S RISE TO STARDOM
Taron Egerton is a British actor, but he likes to identify with his Welsh ancestry despite having only one Welsh grandparent. He was born on November 10, 1989, in England to English parents from Carlisle.
Egerton's parents divorced when he was a child, and he spent his early years living with his mom in Wales. They moved to Aberystwyth when he was 12, and he later began acting at the age of 15.
The 30-year-old actor attended Ysgol Penglais School and later bagged a BA in acting from the Royal Academy of Dramatic Art, in 2012. While studying at the prestigious RADA, he received the Stephen Sondheim Society's Student of the Year Award in his penultimate year.
He is best known for his portrayal of Gary "Eggsy" Unwin in the action-comedy film "Kingsman: The Secret Service" and its 2017 sequel "Kingsman: The Golden Circle." The first movie was a ground-breaking success and launched Egerton into fame.
In 2019, Egerton received critical acclaim for his portrayal of legendary singer Elton John in the biopic "Rocketman." For his performance, he won the Golden Globe Award for Best Actor – Motion Picture Musical or Comedy.
During the filming of the movie, he struck up a close friendship with the 73-year-old musician. Since then, he has been very vocal about his admiration for the iconic musician. During a 2019 interview with GQ magazine, Egerton had this to say about John:
"He's a fascinating man. He can be simultaneously very intimidating and very, very vulnerable. I mean, everyone can be different things very quickly, but he has that in extremity."
Taron Egerton has been featured in several other film productions, including "Billionaire Boys Club," "Testament of Youth," "Legend," "Eddie the Eagle," and "Robin Hood." He also voiced Johnny, the gorilla in the 2016 animation film "Sing."
It had been genuinely exciting to see Egerton and Thomas thrive despite the "craziness" of the entertainment world — the cherry on the cake would be a collaboration between the young Hollywood power couple.
Please fill in your e-mail so we can share with you our top stories!