Keyshia Cole Enjoys Life as a Mom as She Shares Snaps Driving in a Car with Her Son
Keyshia Cole's family story has attracted a lot of mixed emotions from her fans over time. However, it is obvious that Cole is having an amazing time being a mother.
Keyshia Cole has taken to Instagram to share photos of her with her son on a car ride. The mother and son were strapped to their car seats as they enjoyed a ride together.
Cole's son, Daniel Gibson Jr. wore a helmet for protection as he looked at the camera and seemed to sing along with a song on the radio.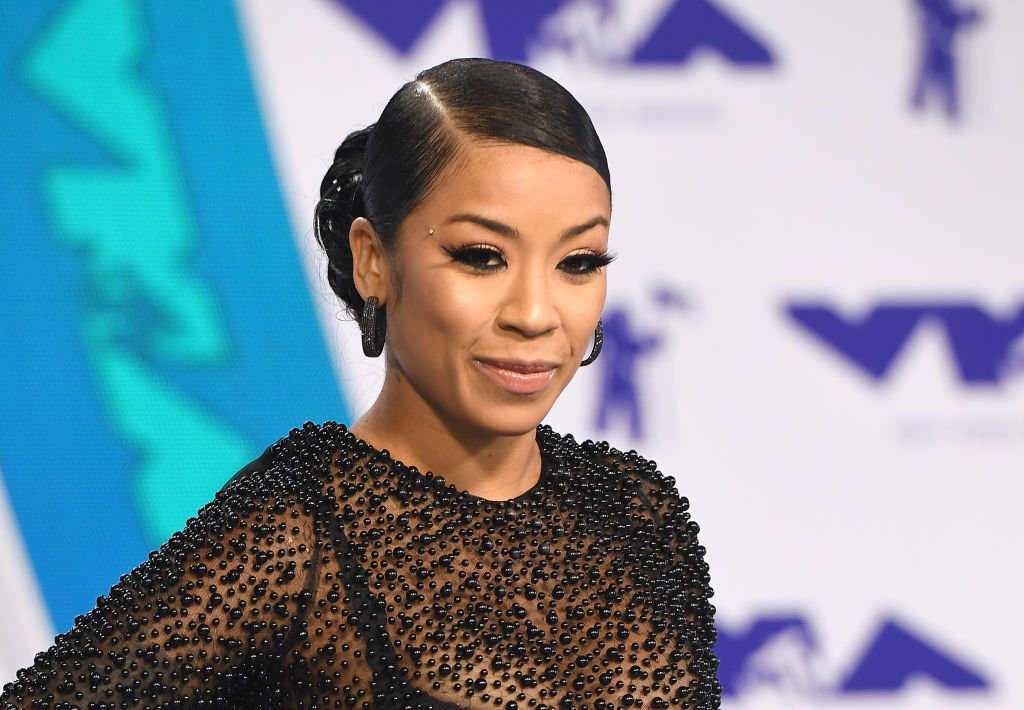 Tags put on the pictures by the songstress read, "My boo" while showing the little boy's Instagram handle. The pair seemed to be having a fun time as Cole stole proud glances at her boy.
The actress wore a blouse that read "mom life" with a face cap that had "Icon" printed on it. Daniel wore blue shorts that seemed to be explosion-themed with a plain white tee.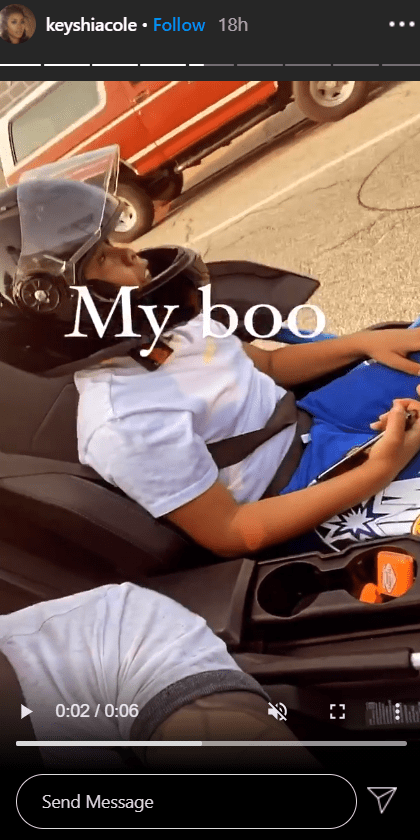 The songwriter had Daniel Jr., her first son, with her ex-husband, Daniel Gibson. The marriage ended after a divorce case that dragged on for too long.
The actress reportedly filed for divorce in 2017 and stated the cause as irreconcilable differences. She also added that they had been separated since 2014.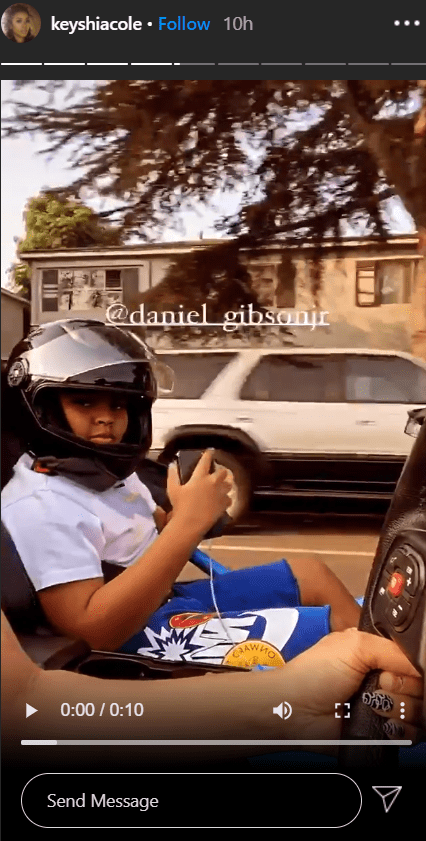 The court gave the pair joint custody of Daniel Jr. while banning spousal or child support for either party at that time and in the future.
The divorce was reportedly finalized earlier this month after which Cole took to Instagram to share her joy. It was reported that she said she wasn't posting to shade her ex-husband.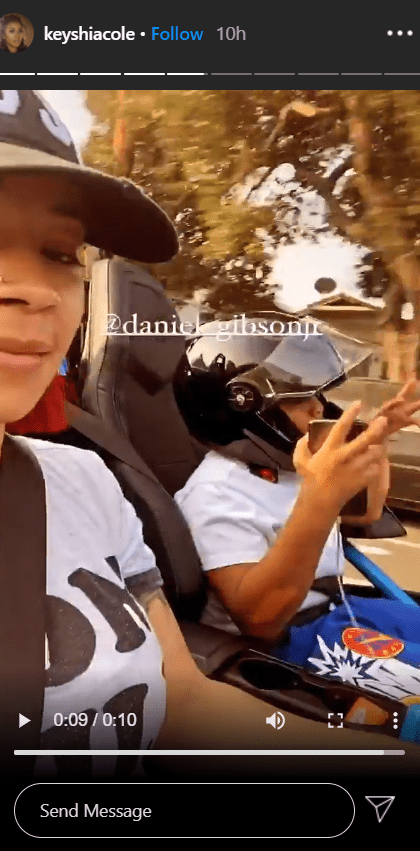 The singer started dating her boyfriend, Niko Khale while the divorce was being finalized. The couple reportedly met via Instagram as Cole stumbled on Khale's remix of her hit song, "Let It Go."
The couple had faced some backlashes due to their age difference with Khale being only 24 years old. Cole is reportedly sensitive to this as she took offense when Nick Cannon referred to her as the elder one in the relationship.
The couple welcomed their first child late last year and they shared photos of the child on Cole's reality show, "Keyshia Cole: My New Life" and on Instagram.
The baby boy, Tobias Khale, has won the hearts of many as the music star continually gushes over him on her Instagram page. Cole referred to her baby as a blessing, adding that she totally loves him.