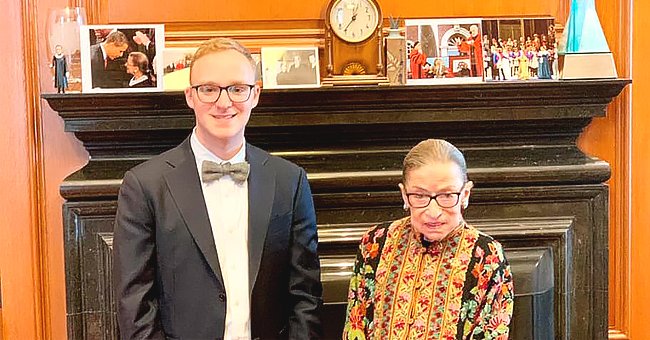 twitter.com/joshmogil
Ruth Bader Ginsburg's Neighbor Calls Her 'Wonder Woman' as He Opens up about Their Close Bond
The late Ruth Bader Ginsburg's young neighbor and mentee opened up about their heartwarming relationship and shared a special memory on his Twitter page.
Following the death of the iconic Justice Ruth Bader Ginsburg, her young neighbor, Josh Mogil, recently took to Twitter to share a touching memory from the year before, when he gave her a "risky gift" on her birthday. His tweet began:
"#RBG was my dear neighbor, and ppl always sent her flowers for her birthday. One year I decided to go another route: @WonderWomanFilm cape."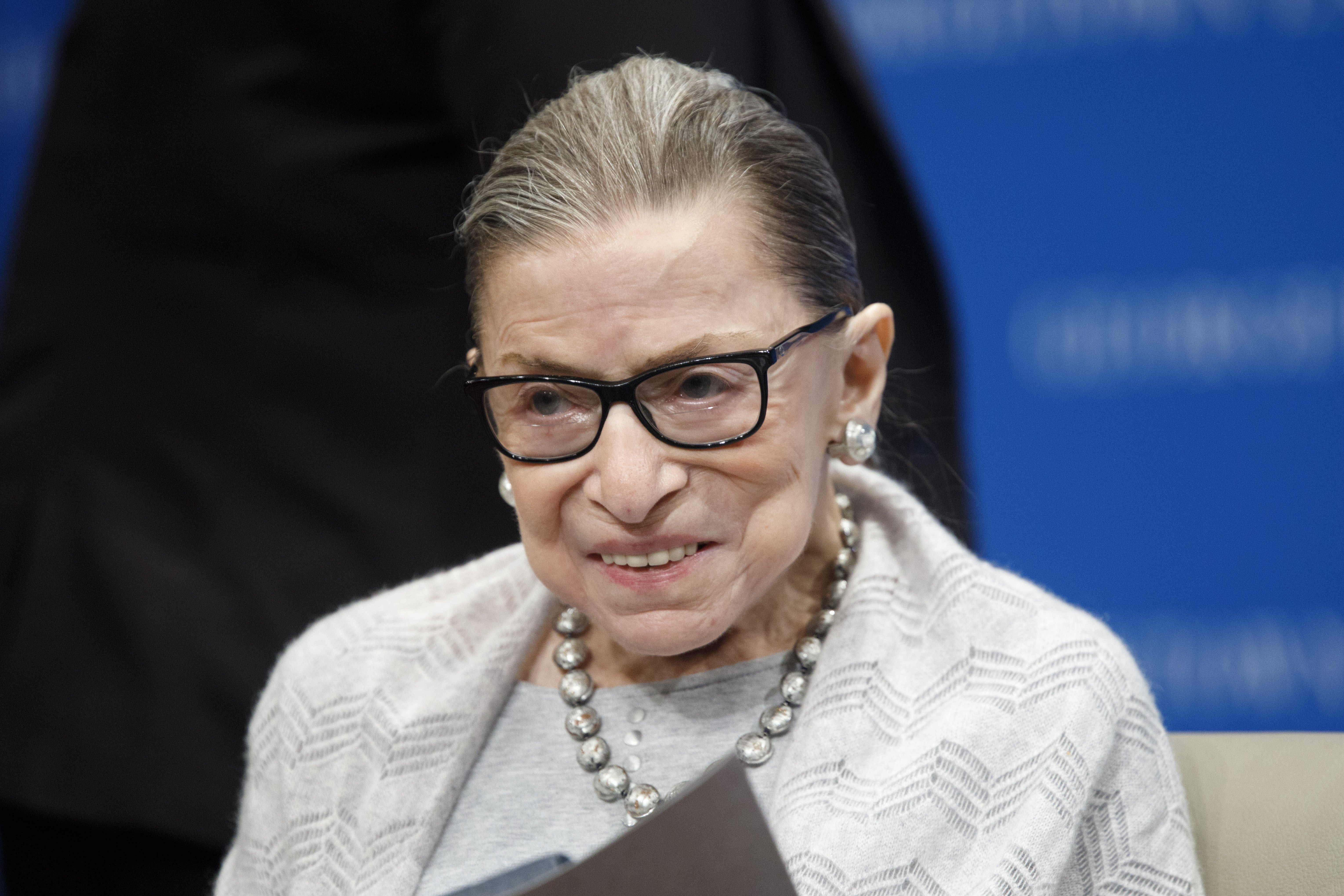 Late 87-year-od Supreme Court Justice Ruth Bader Ginsburg at the Georgetown Law Center in Washington, DC. | Photo: Getty Images
Mogil continued, writing that he knew giving a Wonder Woman cape to Ginsburg was a risky thing to do, considering that she was such a style icon.
However, the young neighbor was pleasantly surprised when Ginsburg responded to the present. She took to the gift in stride and penned an appreciation letter to him.
Mogil attached a photo of the letter to his tweet. Ginsburg's response began by describing how her younger years were seldom filled with women who were doing great things, and Wonder Woman was a rare example.
She added that it had been a joy to witness the changes that came with the most recent decades and ended the letter by appreciating his gift that "prompted smiles."
Mogil concluded his tweet by calling the late Justice Wonder Woman, and affirming that the world would continue her fight.
The late Justice went out of her way to officiate a private outdoor wedding for family friends.
Mogil got to talk more about his hero with TODAY. Explaining his thoughtful gift, the 31-year-old law school graduate praised Ginsburg's style again and revealed how he thought the cape would be a fun gift.
He shared that she had been one of his greatest inspirations when he told her he planned to go to law school a couple of years ago. As the hero and voice of light that Ginsburg was, she provided him with the encouragement that he needed. He told TODAY:
"It's not every day you get to live next to your hero, I miss her as a neighbor and I miss her as a role model."
Mogil applied to Georgetown University, where Ginsburg's late husband, Martin, had been a professor for a long time. While at the University, the iconic woman loved to assign him extra reading related to the cases that were being studied in his class.
Beyond the extra reading, the Supreme Court Justice was always generous with her time and knowledge, often taking Mogil along to court to watch her in action. She truly was his hero and mentor.
That same kindness and willingness to help others was displayed just a little over two weeks before Ginsburg passed away.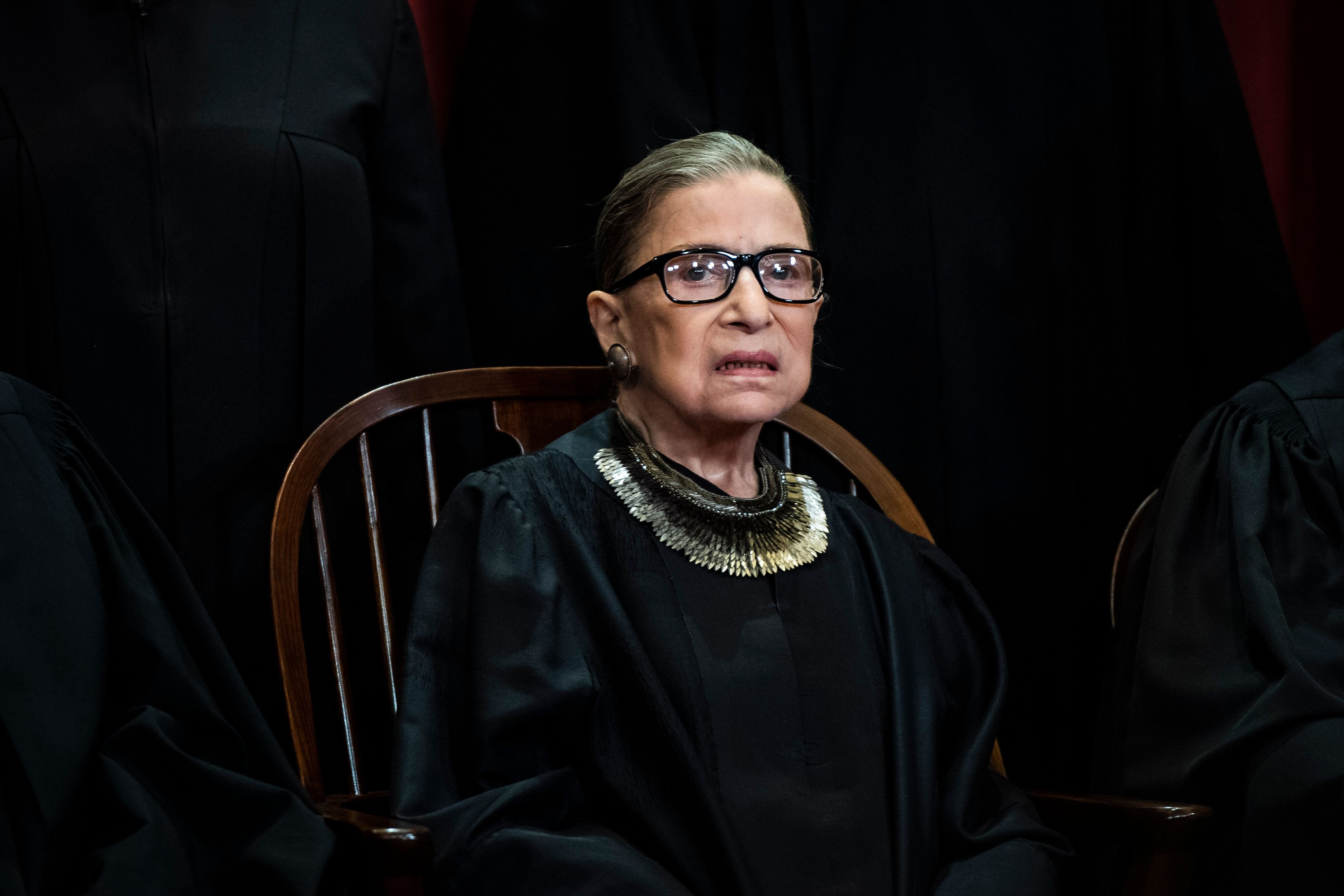 Ruth Bader Ginsburg during an official group photo at the Supreme Court on Friday, Nov. 30, 2018 in Washington, DC. | Source: Getty Images
Despite her long-standing battle with cancer, the late Justice went out of her way to officiate a private outdoor wedding for family friends Barb Solish and Danny Kazin, late in August.
Born in Brooklyn on March 15, 1933, the "Notorious R.B.G" was a remarkable revolutionist who lived a life worth emulating, and as Mogil said, the world would continue in her stride.
Please fill in your e-mail so we can share with you our top stories!