Kate McKinnon Who Played Ruth Bader Ginsburg on 'SNL' Honored Her in a Touching Tribute
The death of Ruth Bader Ginsburg, the former Supreme Court Justice of the United States, has drawn condolences from across the world. Kate McKinnon, an actress and comedian who played the late lawyer on several occasions, shared her tributes recently too. 
Comedian and actress Kate McKinnon has drawn praise for being one of the most talented parts of the NBC sketch comedy show "Saturday Night Live." One of her most spot-on performances has been that of Ruth Bader Ginsburg. 
In the aftermath of the iconic lawyer's death, McKinnon shared a touching tribute to her. In a statement to PEOPLE, McKinnon described Ginsburg as a superhero.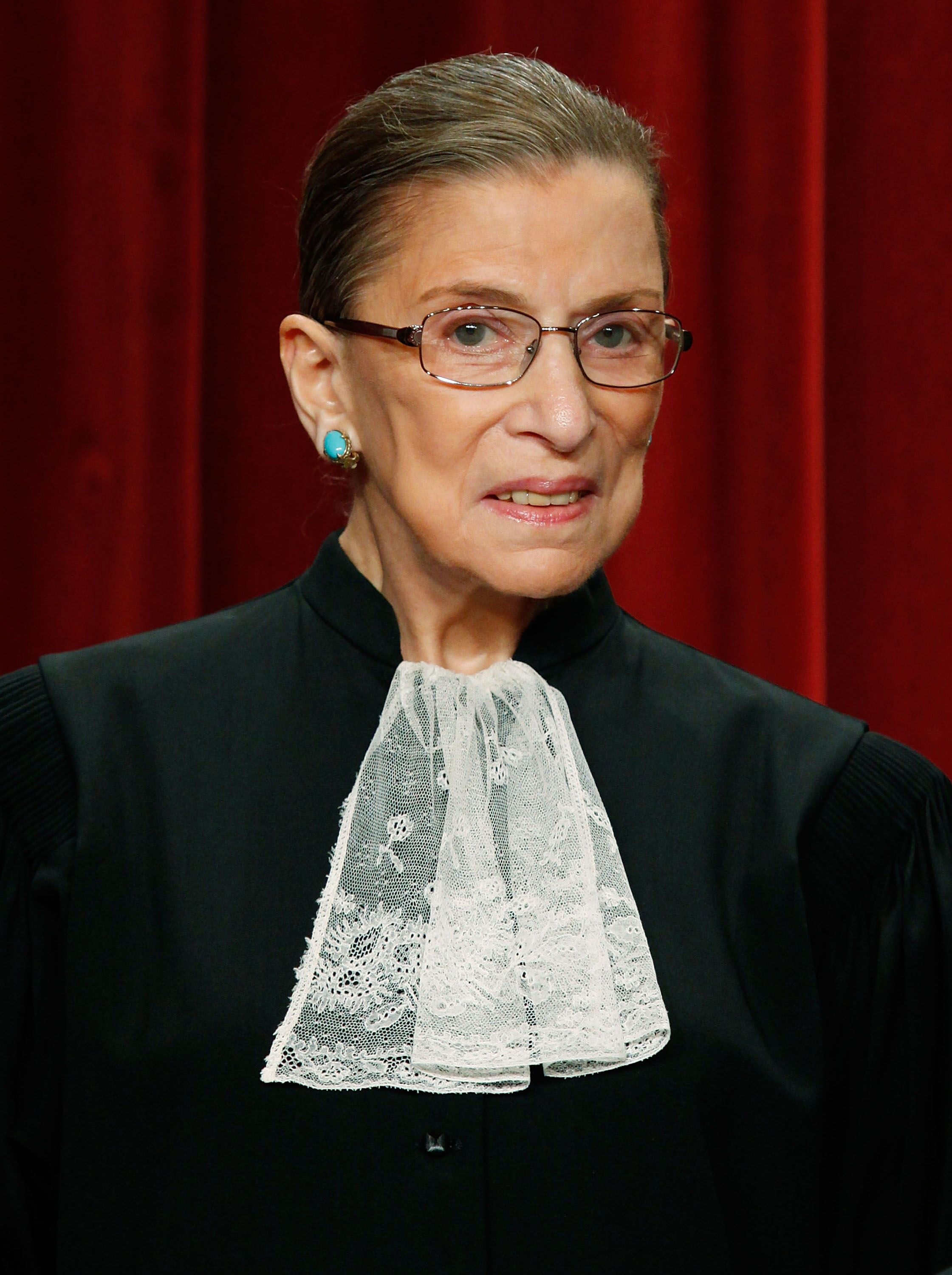 McKinnon often played Ginsburg on SNL, especially in the "Weekend Update" segment of the show. Ginsburg herself once remarked that she appreciated McKinnon's portrayal of her. 
Considering the amicable relationship between them and how much Ginsburg was revered, McKinnon was full of praise for the lawyer. In her statement, she said:
"For so many of us, Justice Ginsburg was a real-life superhero: a beacon of hope, a warrior for justice, a robed crusader who saved the day time and again."
McKinnon played no less than three portrayals of Ginsburg on "Saturday Night Live," including sketches where she infamously made fun of the lawyer's age. 
Despite the nature of the portrayals, Ginsburg always understood the humorous nature of it all, and she even commented that it was quite funny. 
McKinnon was visibly star-struck as she shook Ginsburg's hand and waved her goodbye.
Kate McKinnon, who often played Justice Ruth Bader Ginsburg on @nbcsnl, has shared this statement about her. pic.twitter.com/aAKDgfdvot

— Dave Itzkoff (@ditzkoff) September 20, 2020
McKinnon and Ginsburg also met last year. Per reports, a Twitter user had captured the pair at an Off-Broadway production of "Fiddler on the Roof." 
Reflecting on the meeting, the comedian told People that it was indeed one of the greatest honors of her life. Her statement said in part: 
"It was one of the great honors of my life to meet Justice Ginsburg, to shake her hand, and to thank her for her lifetime of service to this country." 
Kate McKinnon, who plays RBG on SNL, literally met her (at Yiddish Fiddler!!!!!) last night, and we aren't making a big enough deal about it? https://t.co/15FMsQnDhq

— Casey Mink (@Casey_Mink) August 14, 2019
The video of the pair meeting was a pretty hilarious one as well. McKinnon was visibly star-struck as she shook Ginsburg's hand and waved her goodbye.
Along with her portrayals of Ginsburg, McKinnon has also drawn praise for portraying former First Lady Hilary Clinton and several other characters. 
This Just In: Kate McKinnon Returning to #SNL for Season 46 After Inking New Deal https://t.co/pZwhwcfioJ

— Michael Ausiello (@MichaelAusiello) September 15, 2020
The comedian, who made her SNL debut in 2015, has become one of the show's most famous faces in the past few years. She's even won an Emmy Award for her work on the show.
McKinnon is also set to return for SNL's 46th season after inking a new deal with the network some weeks back.