Watch Dax Shepard Shave the Side of His Head as He Matches His Daughter's Hair Cut
Dax Shepard has always been a daring and fun dad, so it came as no surprise when he decided to support one of his daughters by matching a new hair cut style with her.
Dax Shepard took to Instagram in a show of support for one of his daughters as he gave himself a new hair cut. The caption expressed the sentiment perfectly as it read:
"Thank you @sarabareilles forgiving my daughters an anthem. She requested a specific haircut a few days ago, and now I want to match her :)"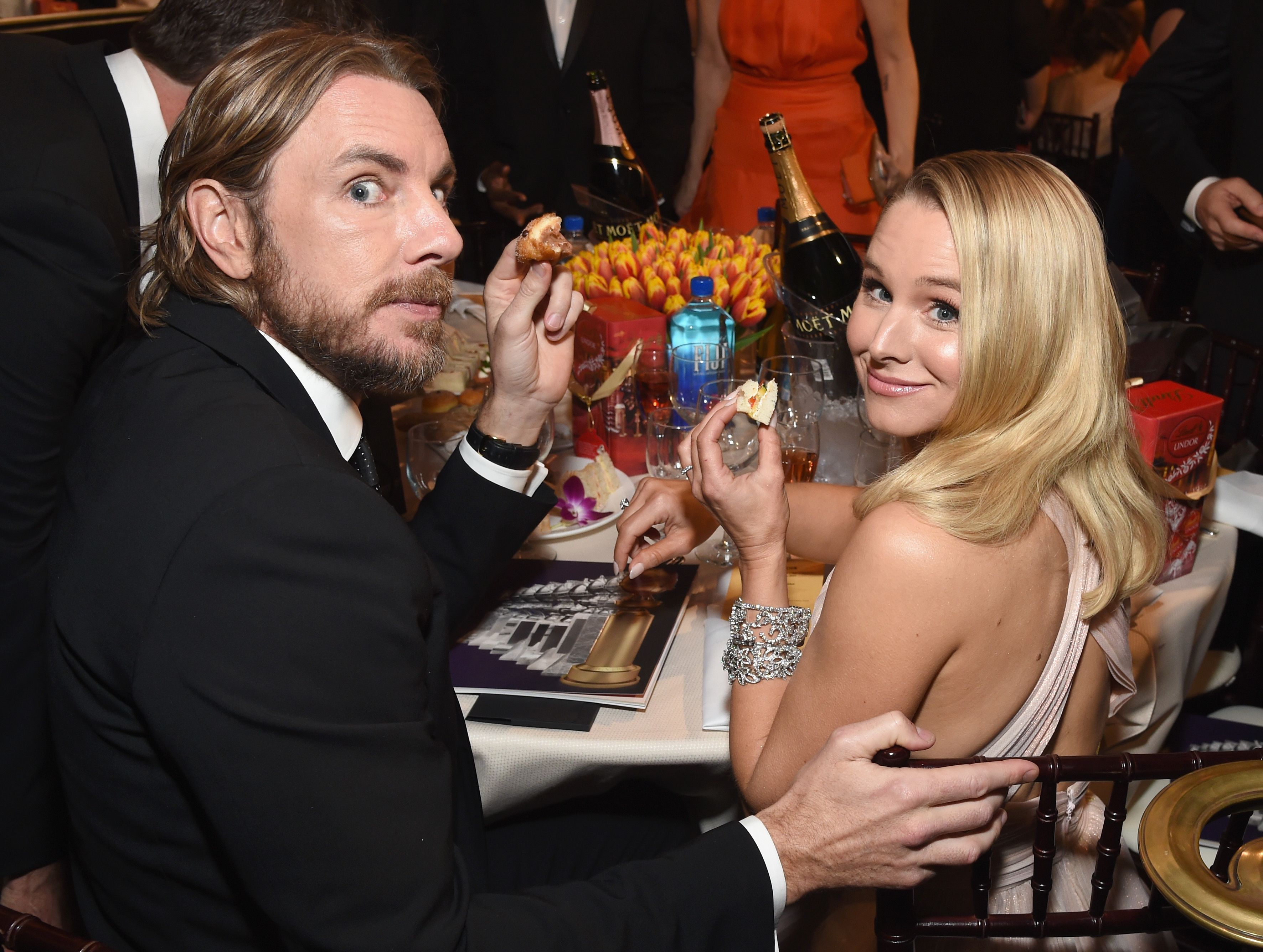 The video showed Shepard in what seemed to be a bathroom as there were robes hanging behind him with the walls beautifully boarded in various shades of brown. 
The father of two wore a white tee with "Michigan Tour" in print. He parted his hair down the side with the left side larger than the right while a silver clip held it down. 
The "Parenthood" star moved along to singer, Sara Bareilles' "Armour" while holding a clipper. After a while, he began to cut off the right side of his hair in large clumps.
The couple were at each other's throat during the quarantine.
Shepard sang and whistled as he worked quickly on the hair while showing off his tattoo-covered arms. However, he ended the video before anyone could see the finished look.
Sara Bareilles was excited to see the video as she repeatedly called it the best. She also thanked the actor for being an awesome dad. She said:
"Thank you for being a kickass dad for strong young women."
Fans showered the post with almost 2000 comments as many praised his parenting skills. Some decided to try on the look while others asked for the finished look. Shepard posted a picture of the final look on his Instagram page alongside a photo of Keanu Reeves on "Parenthood" with the same look. 
Kristen Bell, Shepard's wife, also took to her Instagram page to share her husband's video. She said she was in love with him and was happy that he decided to twin with their daughter.
The couple has been together for a very long time as they reportedly started dating in 2007 and got married in 2014. They seem to be Hollywood's sweethearts as they have put in work and therapy to stay together.
However, the duo reportedly shared that they have been at each other's throat during the quarantine. They also seem to have had issues with communication and being in each other's space.